As designers and makers of products, we are acutely aware that our work has an impact on the planet and are taking science-based actions to help build a more sustainable future.​
Our choices focus on three significant areas of impact:​

We work towards and meet more ambitious climate goals at a greater global scale than anyone in our industry.

We implement impactful reuse, recycling and remanufacturing strategies across our entire product design and delivery process.

Choose and Use Materials Responsibly
We source and select materials that are healthier for people and the planet and manage resources such as water and energy wisely.
Products for a Better Planet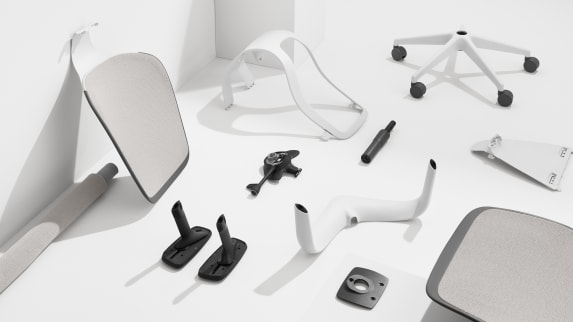 A lighter impact on the planet, Steelcase Karman uses less materials and the least number of components necessary. Weighing only 13 kilograms, it's one of the lightest work chairs in the industry.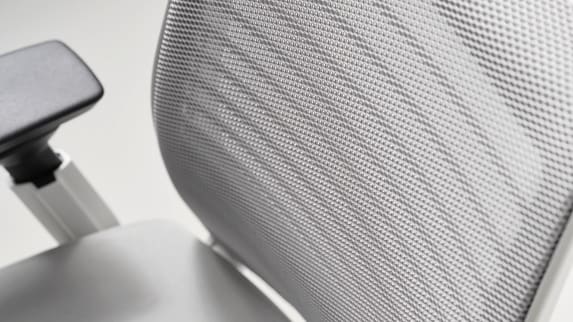 Designed with fewer parts for quick and easy disassembly, Think can be taken apart in just five minutes for recycling.
Gabriel Loop
Gabriel's Renewed + Beyond Loop fabric is created from a blend of recycled textile waste and post-consumer recycled polyester that is 100% recyclable. Closed-loop recycling creates potential for multi-generational use of the fabric, while still maintaining a high quality design.
To reduce scrap waste, Steelcase has projected to send up to 17 tons of carefully sorted material waste every year from our Sarrebourg plant, contributing to this revolutionary textile-to-textile recycling program.
Carbon Neutral Collection
CarbonNeutral® product Certification Supports