Overhead Tent is a unique, sheer structure that provides an extra layer of privacy in the open plan.
-
Reimagined Retreats
Designed in collaboration with a world-class tent designer, the concept of Work Tents is rooted in the human desire to seek shelter and protection from natural elements. Recreational tents provide safety and a haven of security in uncertain outdoor conditions, and now Work Tents provide people in the office with the same shelter and protection they crave.
With tensile construction at the core of the design, Work Tents pair light and airy organic shapes with tent-like and sheer textiles to create a range of flexible and captivating privacy solutions. Steelcase Work Tents challenge conventional privacy solutions by offering a novel and compelling way for people to work.
–
Overview
Overhead Tent provides a dynamic and airy layer of privacy to social and collaborative spaces in the open plan. Architecture-inspired, its soft and light form adds visual interest to any space while providing comfort and shielding allowing people to feel a sense of privacy while meeting or socializing in the open.
There are many benefits of adding an Overhead Tent to the workplace:
Versatile: Overhead Tent is roomy enough to support lounge or small collaboration settings
Flexible: The lightweight Overhead Tent is easy to move and supports a resilient workplace
Ventilation: An open and airy design allows for air to flow inside and around the tent
Features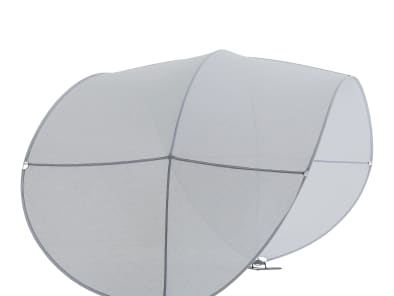 ALUMINUM FRAME
A flexible aluminum frame and spine provides the stable framework for the wave-like shape while adding a unique visual aesthetic.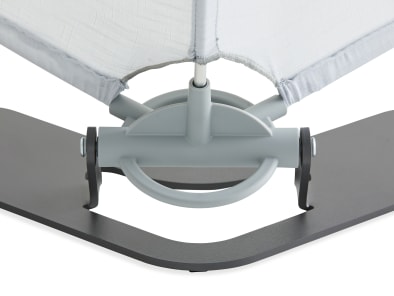 EASILY MOVABLE
Built-in handles on the freestanding base makes it easy to move Overhead Tent around a floor plan, while allowing for variations in height and width.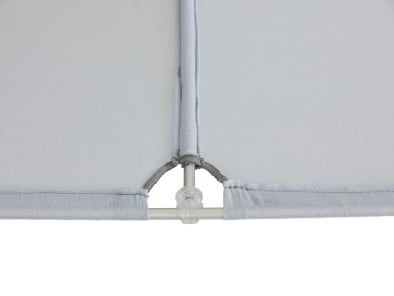 INTUITIVE ASSEMBLY
A single layer of fabric, aluminum poles and two bases make it easy for two people to quickly assemble an Overhead Tent – no tools needed.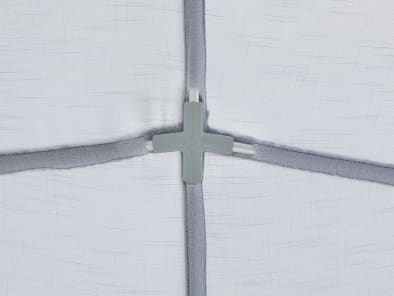 CONNECTORS
Plastic connection points are strategically placed to secure the frame, helping to keep the shape intact.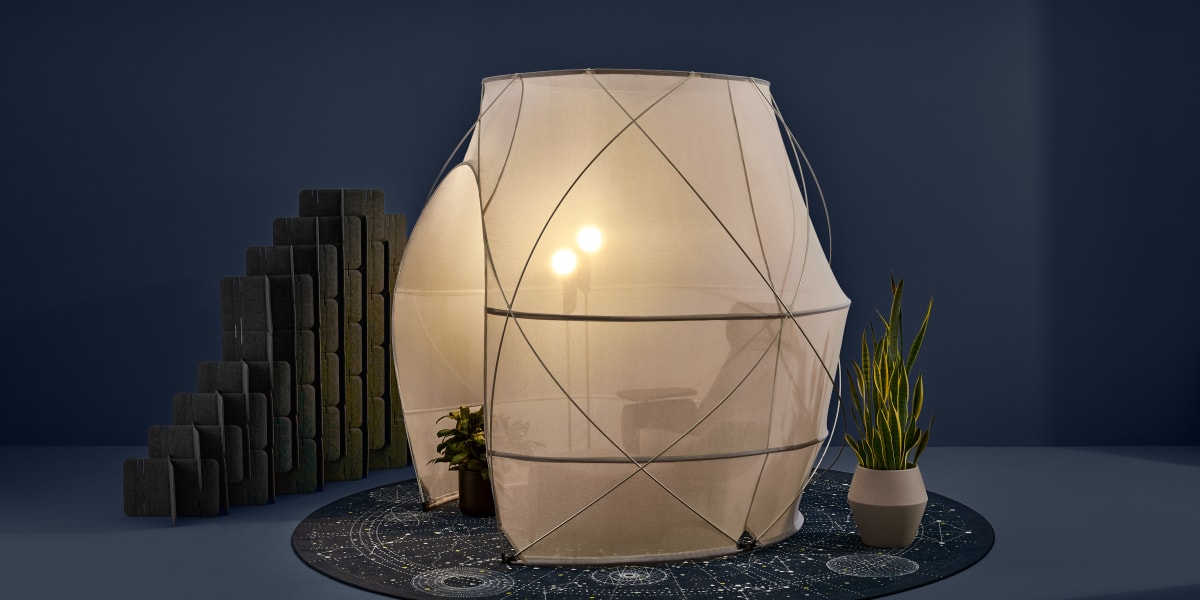 A New Materiality
As we started the adventure to bring Work Tents to the office, we realized that such an innovative concept needed a new materiality. Our focus on different layers of shelter and privacy brought us in the direction of opaque to semi-transparent options.
Our research in the outdoor realm brought us to a light-weight fabric that we called Ascent (available on Pod Tent only). This fabric provides a high level of visual privacy while remaining extremely light.
To complement the adventurous spirit of Ascent, Sheer came into being to bring a cocooning touch to the Work Tent experience. This trans-lucent fabric provides just the right level of visual privacy and comfort, while letting light coming in.
Steelcase Work Tents Family
Designing for Sustainability
We work towards better futures for the planet by designing and manufacturing products that respect our natural world, while helping to restore its resources. To do this we: reduce our carbon footprint, design for circularity and choose and use materials responsibly.
Steelcase Work Tents reduce transport emissions through compact packaging and efficient stacking. Crafted for longevity, every part is easily disassembled, from the aluminum poles to the fabric and connectors. Even style changes are eco-friendly – replace fabric separately and reuse the structure, reflecting our commitment to a more sustainable future.
Steelcase Work Tents have indoor air quality (IAQ) certification through Scientific Certification Systems Indoor Advantage™ Gold.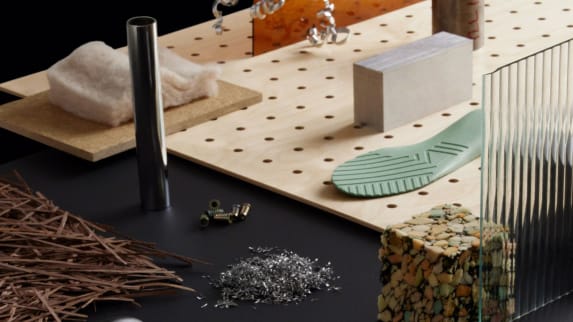 Specifications
Dimensions
Dimensions
Width (varies): max. 4420 mm
Depth: 2515 mm
Interior Height (varies): max. 2360 mm
Exterior Height (varies): max. 2440 mm
(Variations in dimensions related to tensile construction is expected.)
Standard + Optional Features
Standard + Optional Features
Surface Materials:
Available in 2 Sheer options:
Platinum Sheer
Arctic White Sheer
Poles and Frame:
Aluminum Poles (Silver)
Plastic Connectors (Platinum)
Global Availability
Global Availability
This product is available in the following regions:
Africa
Asia Pacific
Central America
Europe
Middle East
North America
South America
Not available in your region?
If you're interested in purchasing a product that's not available in your region, please contact your local dealer for purchasing options.