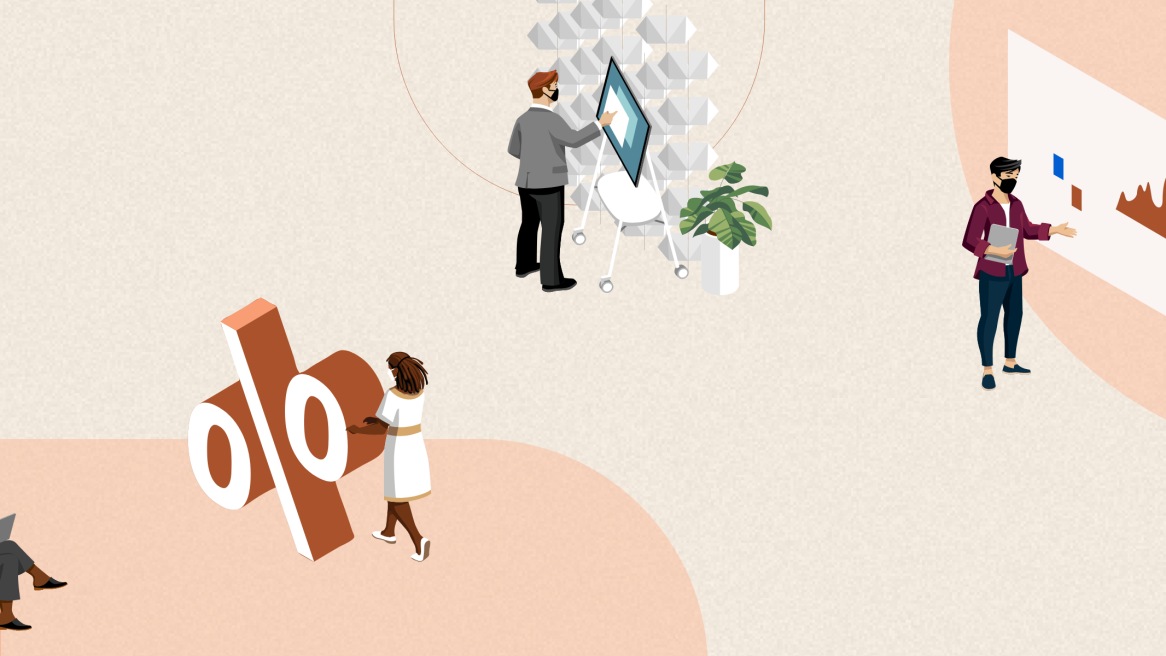 Open image tooltip
Read the Research
Employee expectations have changed. Is your workplace ready?
10 countries. 32,000 people. Our Global Report uncovers the top emerging needs and expectations for the future of the workplace reveals the blueprint to create a better work experience. Discover how the workplace must change.
Read the Research
Featured Products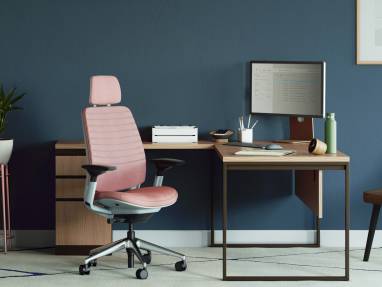 Steelcase Series 2 is the attainable, high-performing task chair that you can personalize with extensive style choices making it the ideal fit for the workplace or home office.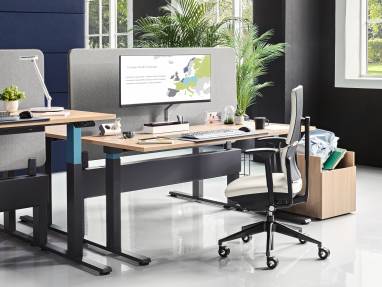 Migration SE is a height-adjustable solution that gives workers the freedom to choose between postures. Available in desk and bench versions to support a multitude of applications and work modes.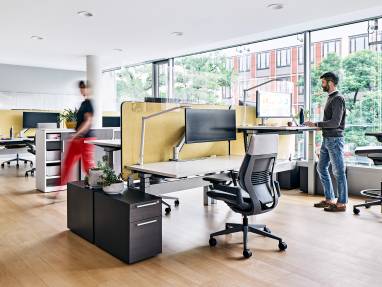 Back to the Office Solutions (B2O) enable companies to adapt their workspaces, with short-term solutions that require minimum investment, to allow people to come back to the office safely.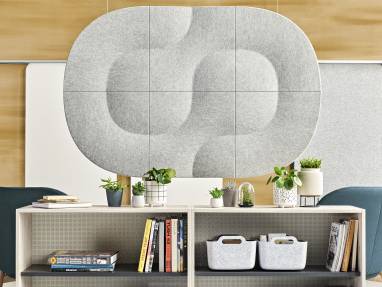 Truchet Acoustic Tiles are versatile sound-absorbing panels that combine design and performance. The five different tile shapes allow for numerous patterns, providing flexible acoustic solutions for every space.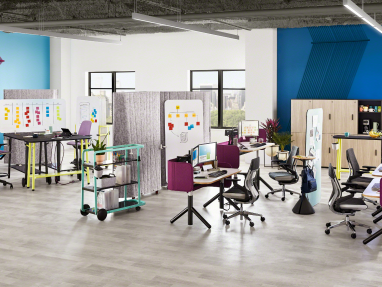 The Steelcase Flex Collection empowers teams to create spaces that can be rearranged on demand, creating environments teams and individuals need to do their best work.
Cavatina is a versatile range of chairs, offering a sophisticated touch to every workspace.
Our Partners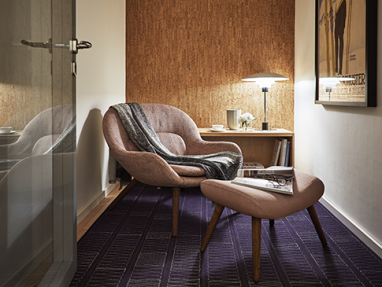 Bolia is an award-winning Danish design company with a passion for Nordic design traditions, sustainable materials and top notch craftsmanship.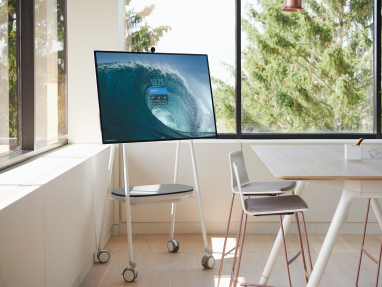 By combining our fields of expertise—in devices, physical spaces and the ways in which we work best—Steelcase and Microsoft are uncovering new and innovative ways to integrate the needs of people, places and technology.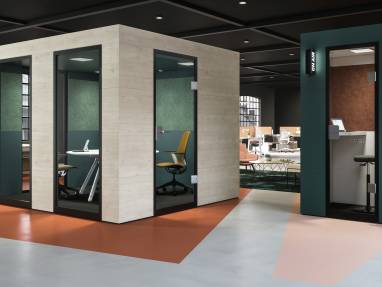 Officebricks offers an exceptional sound insulating cabin system for professional use in office, fair trade and industry environments that can be simply stuck together due to its modular design.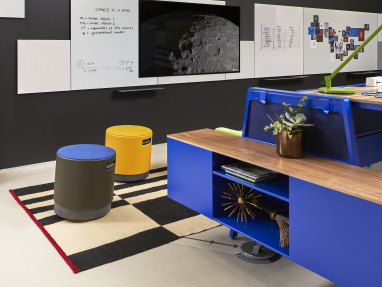 PolyVision's CeramicSteel surfaces enhance a range of spaces, from large public art installations to information displays for classrooms.
Our Research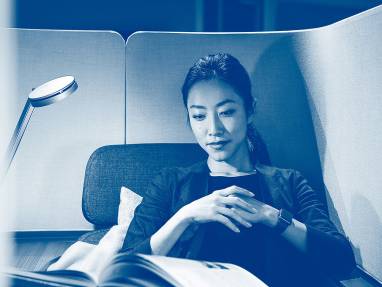 Turns out, finding the privacy you need at work doesn't necessarily require closing a door. A new Steelcase study proves that when an open plan office is designed with pockets of visual privacy, it really is possible to focus and get things done. But don't close your eyes to this additional finding: When it's time to get creative, being in an open space with open views can help.
Finding Focus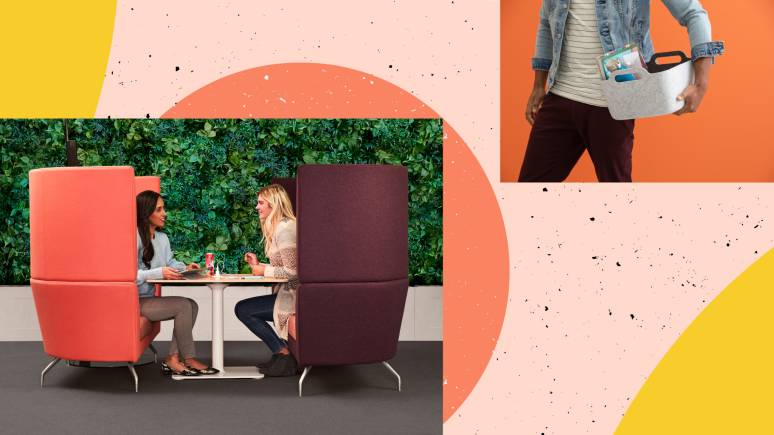 The demand for casual, shared environments at work is at an all-time high. At the same time, organizations are more challenged than ever to use every bit of their real estate in meaningful ways. It's often hard to know for sure what employees really need or want, and so often spaces are sitting empty. New research from Steelcase points the way with guidelines for creating casual work settings that are purposeful, productive and appealing— sure-to-be-used places for getting real work done.
Office Remix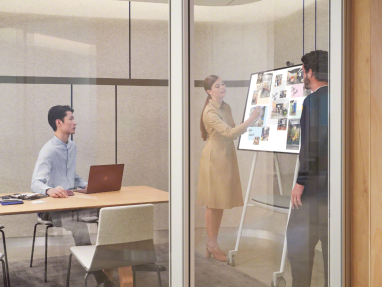 What Workers Told Us About Collaboration
No matter where you are in the world, new research tells us the conditions needed for successful collaboration are universal.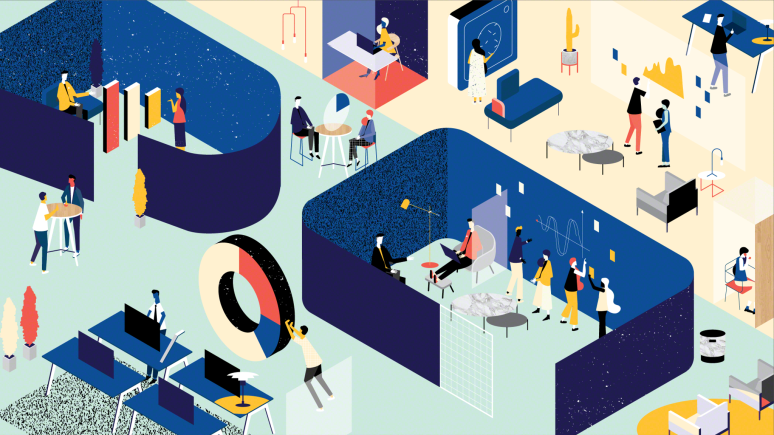 What Fast-Paced Teams Want
Consider flipping the script—instead of people moving when they change their mode of work, what if they could stay with their team and move their furniture?
Wellbeing Through Workplace Design
Tapping into wellbeing for more loyal, engaged employees.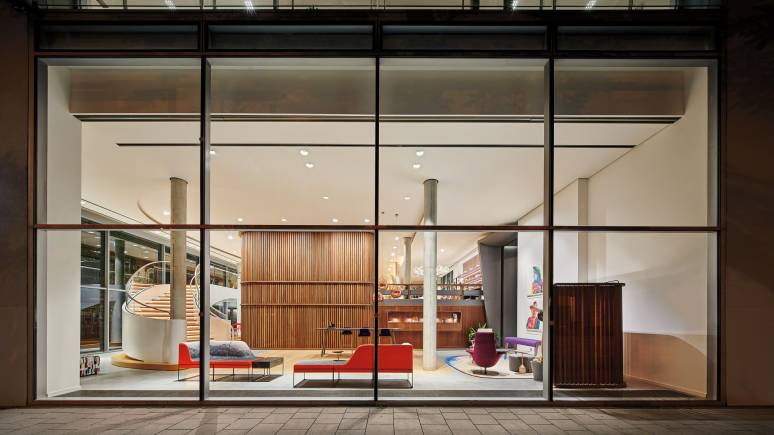 Using Data to Create a Human-Centered Workplace
A case study on how the Steelcase Workplace Advisor Study uses real-time data to drive change at Steelcase´s Learning and Innovation Center in Munich.