News
MIT's Self-Assembly Lab, Steelcase and award-winning product designer Christophe Guberan collaborated to create a new 3D printing process unveiled at Milano Design Week. The technology breaks the three constraints of traditional 3D printing by using a rapid liquid printing technique enhancing speed, scale and quality. Wired UK publishes a nice piece on the breakthrough innovation.
Insights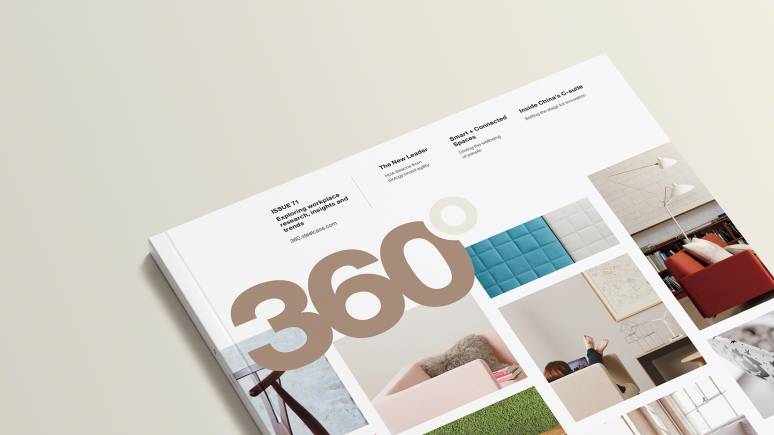 A global cultural movement is redefining the corporate workplace—from a singular focus on efficiency, towards a pluralistic approach that enriches the emotional, cognitive and physical wellbeing of people. In the global quest for talent and the escalating need for employee engagement, a societal shift advocating for informal, authentic and inspiring spaces has taken hold.
The Office Renaissance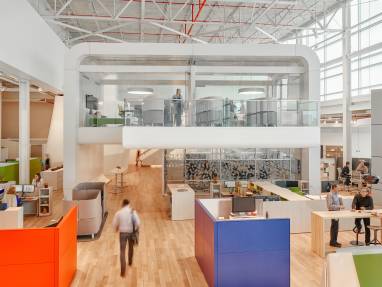 In today's complex and global environment, there's very little that business leaders can accurately predict and control. And yet, surrounded by swirl, many still cling to the fraying lifeline of existing norms—and the results can be dire. Progressive torchbearers are embracing the chaos by reshaping their organizations to operate as complex adaptive systems. But they often encounter daunting obstacles. Diving deep into the challenges, Steelcase researchers discovered new insights and distilled innovative concepts for a leadership space that empowers executives to lead in fundamentally better ways.
The New Leader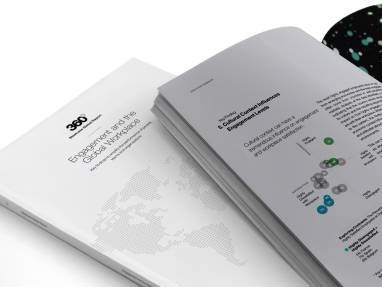 The new Steelcase Global Report Report is the first to explore the relationship between employee engagement and the work environment. Learn how the work environment can help or hinder efforts to boost employee engagement.
Listen to our new podcast about worker engagement and the role of the workplace with Dr Craig Knight, Chartered Psychologist and Honorary Research Fellow at the University of Exeter.
Listen to the podcast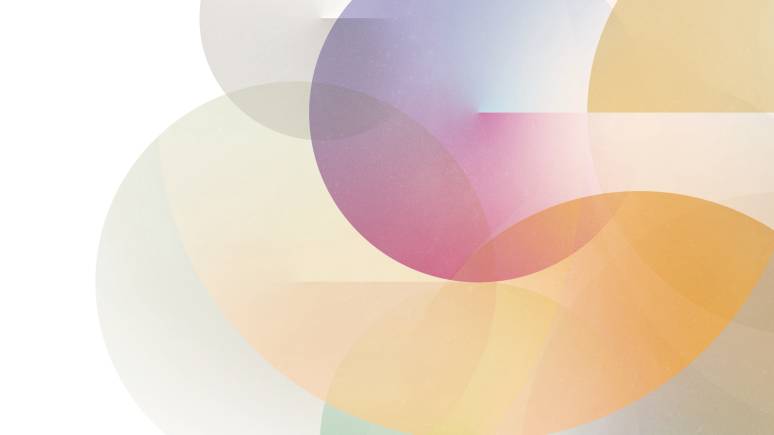 For more than a century, Steelcase has believed in the power of people. Every day, in locations around the globe, we work to unlock human promise and create meaningful, lasting change.
Download the booklet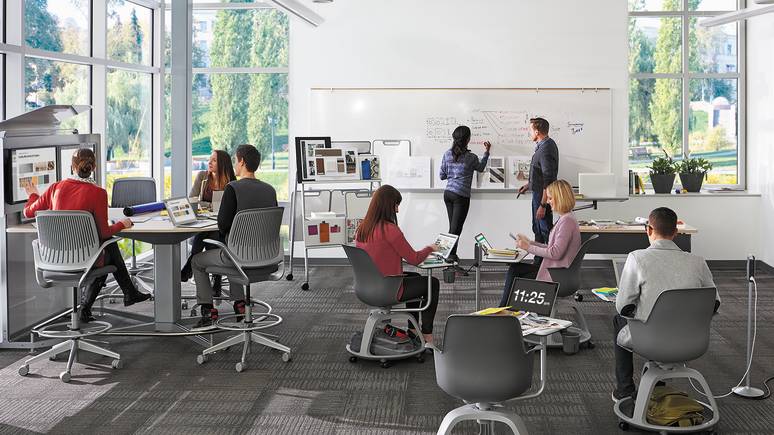 Based on extensive research at K-12 schools, colleges and universities, Steelcase Education researchers developed design considerations for Think, Make, Share learning environments.
Download the booklet
Products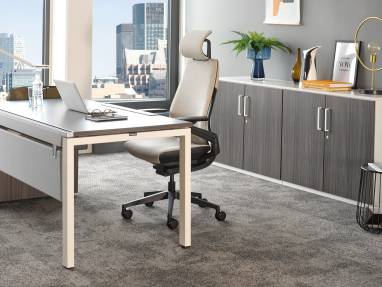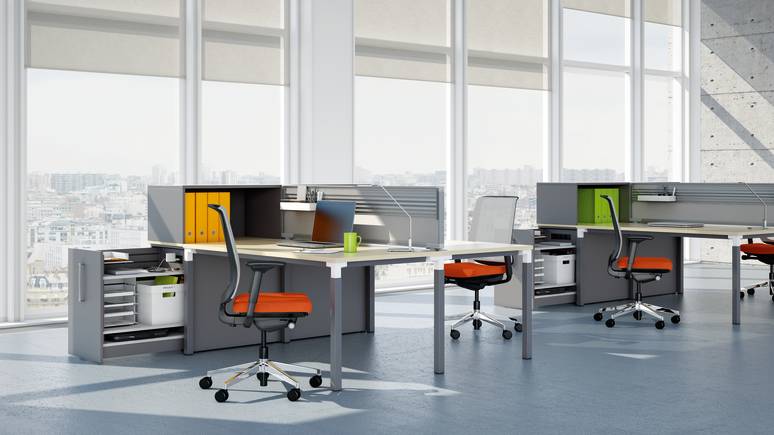 High Density Storage extends the workspace by offering storage near the workstation. It can be used as a space divider, structuring personal and team workspaces.
High Density Storage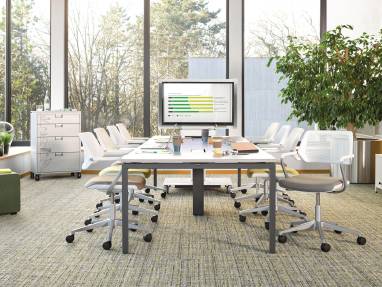 FrameFour conferencing tables offer flexible spaces designed for deep collaboration, supporting the cycle between individual and collaborative modes. Integrated cable management provides easy and equal access to power to all participants at the table.
FrameFour Meeting Table