Steelcase Learning is passionate about helping to create the conditions for lifelong learning. Our insight-led solutions and settings inspire people to become engaged, active learners within and beyond the classroom.
Spaces + Inspiration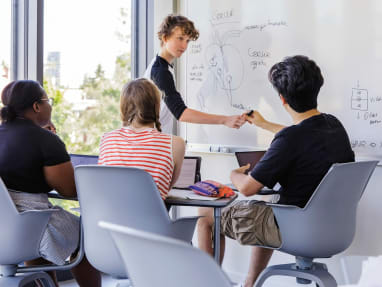 Classrooms
We rethink "the box" and move away from the traditional setting of rows of fixed tablet chairs and a lectern.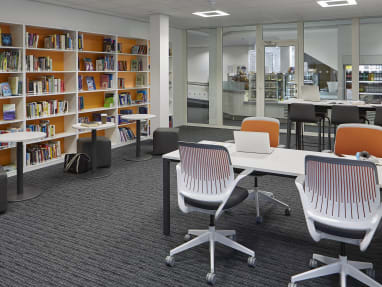 Libraries
Today's students demand choices, requiring libraries to offer a range of spaces to support the many ways they learn.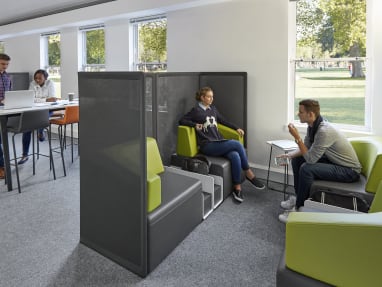 In-between spaces
Every space is a learning space. We reimagine how lounges, hallways and other informal areas can be flexible, friendly learning spaces for individuals and groups.