Working at Steelcase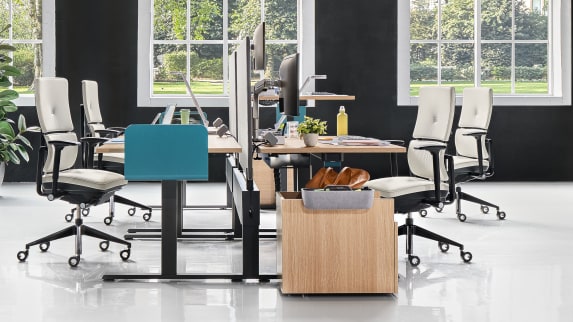 Love How You Work
Steelcase creates inspiring space environments wherever work takes place! Together with renowned partners, research institutions, and universities, we work to ensure that people can fully exploit their work potential.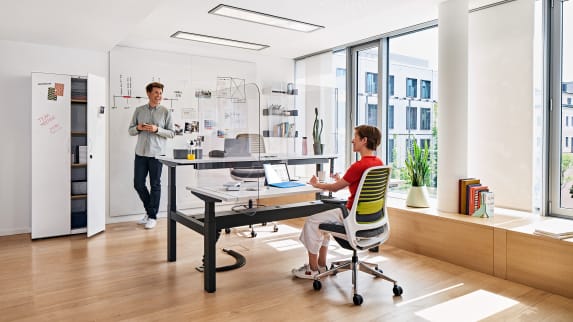 An Authentic + Reliable Team
If you're looking for a company that is authentic and reliable – one that allows you to do your best work as a part of a team passionate about finding solutions and doing things right – we invite you to check out our opportunities. We might be the perfect match.
Life at Steelcase
Follow the Life at Steelcase Instagram account to explore our workplaces through the eyes of employees.
Business Inclusion Groups
We're proud to invest in employee-led groups that foster inclusive communities for a wide range of identities and interests at Steelcase. We call our employee resource groups, Business Inclusion Groups (BIGs) for good reason. The people and teams who participate in these grassroots groups play a crucial role in fostering cultures of inclusion and belonging. Company support of BIGs increases clarity, improves employee experiences and enhances effective collaboration across teams. Learn more about our current BIGs:
CHANGEMAKERS: Steelcase Changemakers is our network of employee-led social impact groups around the globe.
DEI CHAMPIONS: We leverage a network of employees globally to advance our culture of inclusion for all.
GAMING COMMUNITY: Celebrates play in all forms (console, pc and board games) and offers opportunities to bond through gaming and social events.
GENDER EQUITY NETWORK (GEN): Welcomes women into their careers at Steelcase and supports their professional development.
LA MESA: Systematically connects Hispanic & Non-Hispanic individuals at Steelcase who are dedicated to learning and improve career growth strategies for others and becoming the family/familia of choice among our community.
PRIDE: Celebrates and supports LGBTQ+ diversity and creates awareness through storytelling, conversations and activities.
STEELCASE SALUTES: Creates an inclusive ecosystem for veterans at Steelcase and the communities where they live and work.
WOMEN OF STEEL: Empowers women in our Indian manufacturing site, contributes to create a safe, equitable work environment, opportunities for growth and to give back to the local communities.
WORKING PARENTS: Provides learning opportunities around relevant topics and offers working parents a meaningful place to connect.
YOUNG PROFESSIONALS: Provides a fun environment with events geared toward relationship building, personal growth and professional development.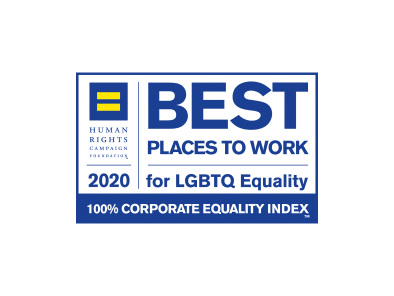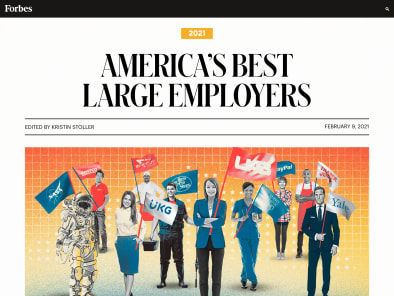 Forbes Americas Best Large Employers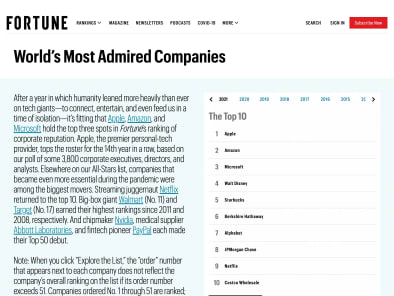 Fortune World's Most Admired Companies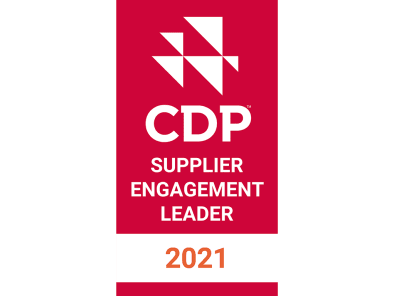 CDP Supplier Engagement Leader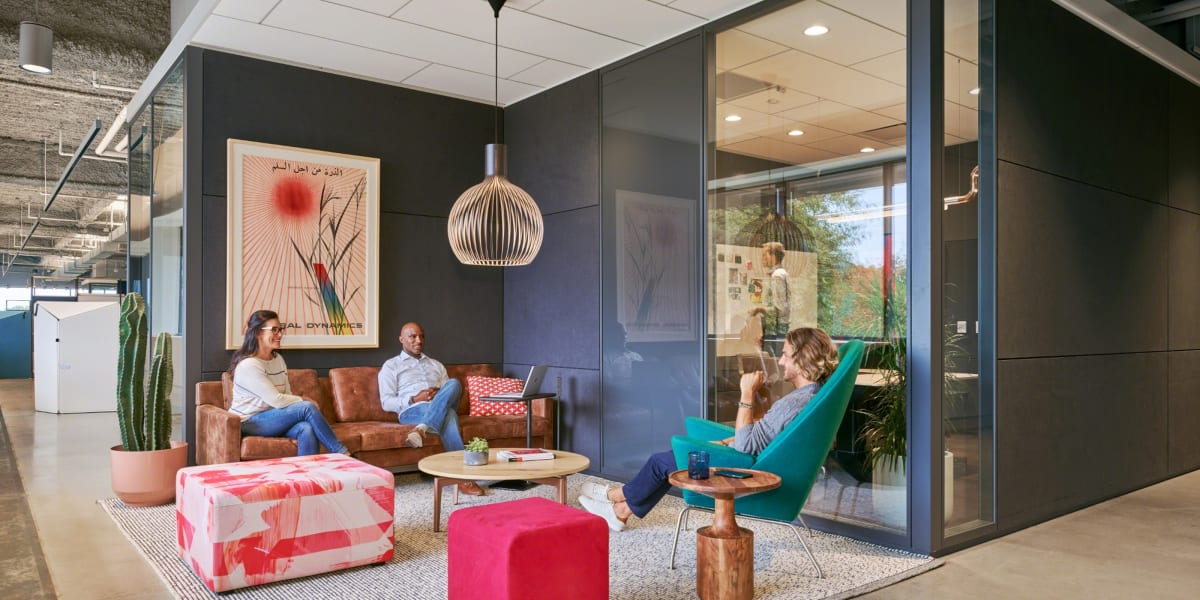 Equal Opportunity Employer
Steelcase provides employment opportunities to all qualified employees and applicants without regard to race, color, creed, genetic information, religion, national origin, gender, sexual orientation, gender identity and expression, age, disability, or veteran status, and to base all such employment decisions upon the individual's qualifications and ability to perform the work assigned.