New + Notable
Boundless possibilities with new solutions to inspire, shape and support the hybrid workplace.
New Settings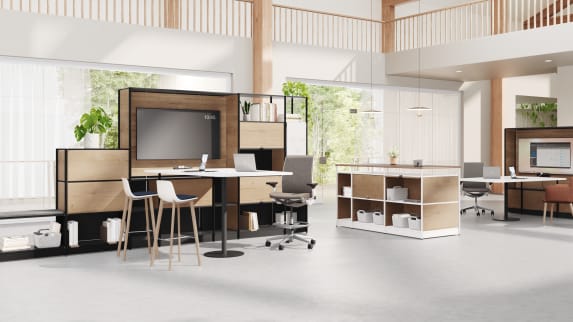 Multi-modal. Tech-enabled. Collaboration made easy for an open, team gathering.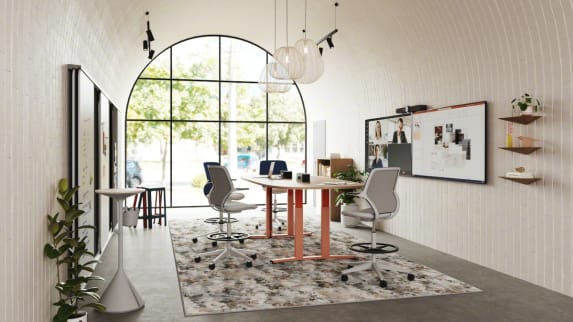 An enclosed meeting space gives teams what they need for generative collaboration: adaptable furniture, analog + digital collaboration tools.​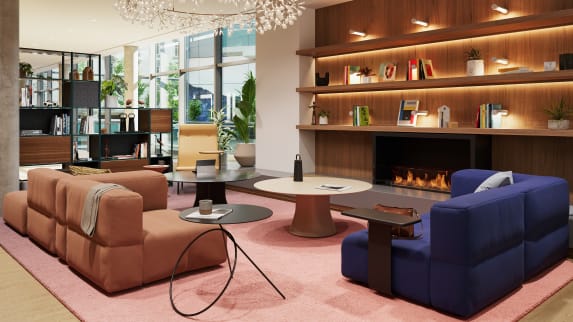 A relaxed, comfortable space encourages less formal conversations and helps form a sense of belonging.​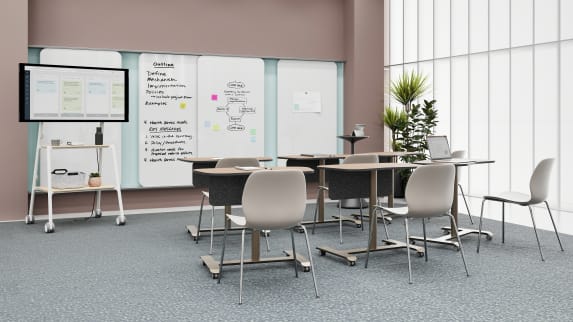 Mobile and adjustable furniture and technology solutions give people control over their learning experience. ​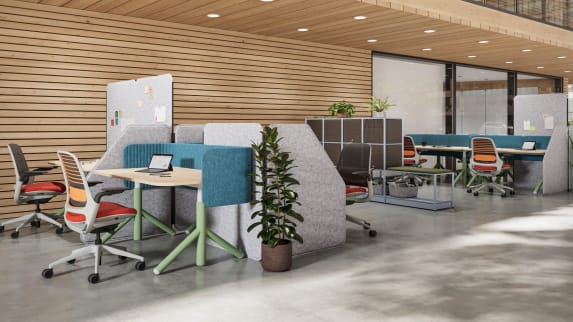 An assigned team space enables both focus work and connections for impromptu collaboration with analog tools.​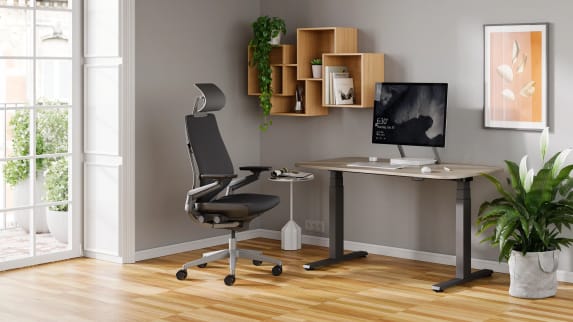 An ergonomic home office set-up ensures wellbeing as you work throughout the day. ​
News from Steelcase and the Community of Brands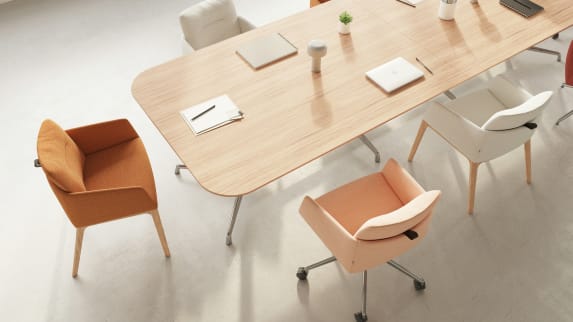 Creating beautiful places that work, your way.
Our Steelcase Design Collection includes a wealth of welcoming and collaborative elements that foster social connection and personal comfort.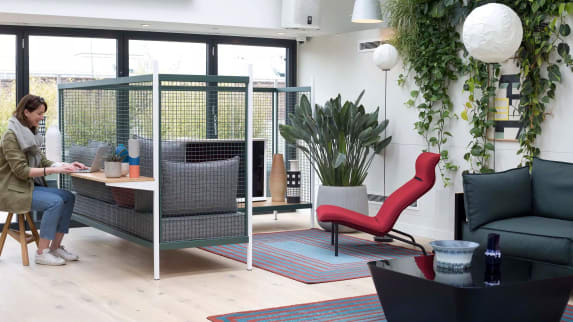 Introducing a New Partner: Established & Sons
British brand Established & Sons is a leading platform for innovative, world-renowned design with contemporary collections that respond to the evolving workplace.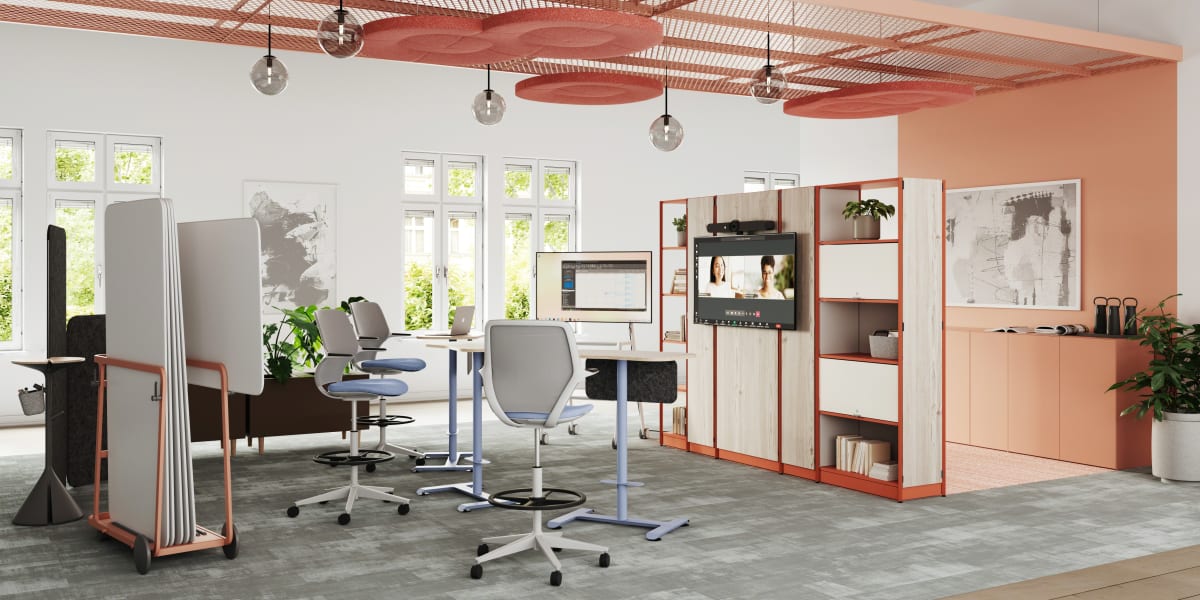 Steelcase Flex Collection
The Steelcase Flex Collection creates an ecosystem of flexible spaces for focus, collaboration and connections in the hybrid workplace through a range of interconnected essentials.
Whether using individual pieces or the entire collection, The Steelcase Flex products work well together – and with existing products.