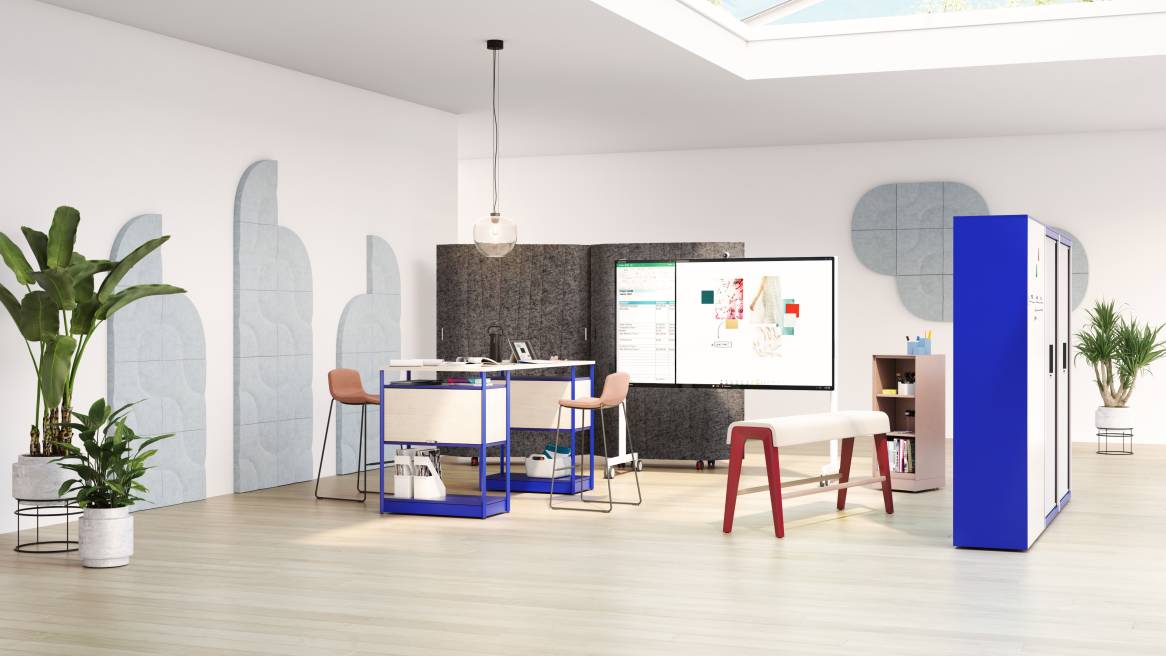 New Products for a Better Work Experience
Expectations have changed. New solutions give people better ways to focus, collaborate and connect.
Better starts with solving for an even more diverse set of needs — including safety, comfort and a sense of belonging. We'll need to design spaces that are flexible and can change over time.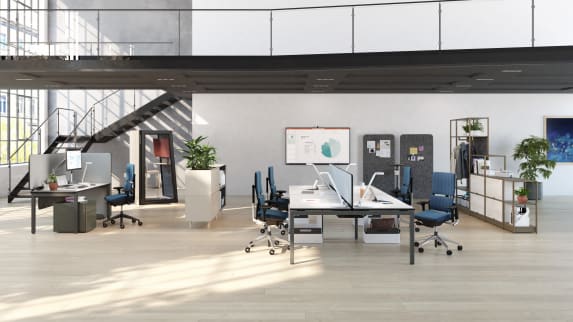 Hello, Again
Reconnect with coworkers at this drop-in team neighborhood near a leader's owned workstation.
Better Together
Reserve this bright meeting space to collaborate with others at the office or those working from home.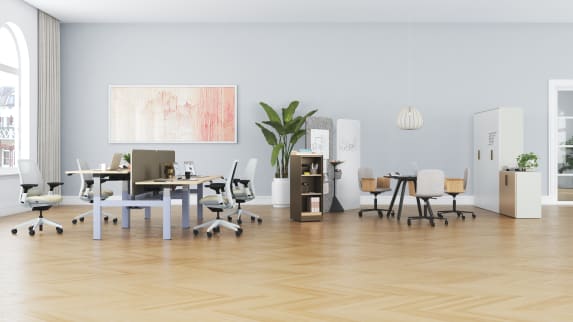 Dream Team Home Base
Collaborate with the team and find time to focus in a team home base designed for both.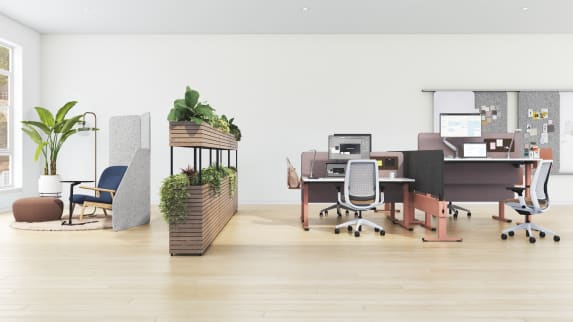 Privacy Please
Find just the right amount of privacy in a space designed to shift between focus, collaboration and respite.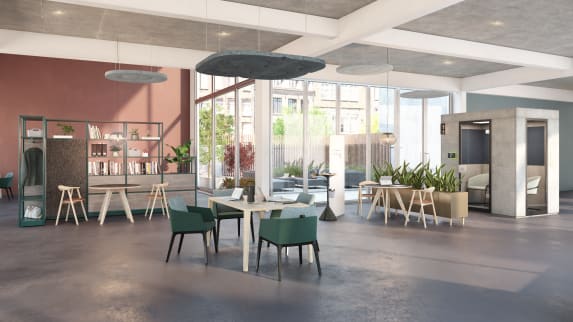 Inside and Out
Grab some fresh air or a quick bite — this WorkCafé and adjacent outdoor space are designed to reinvigorate and recharge.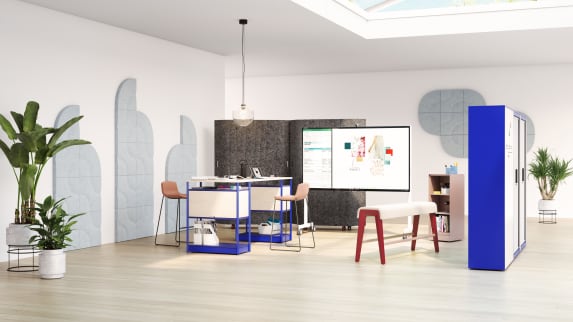 Take Creative Control
Spark new ideas in this inspiring workshop space that is built for active collaboration.
Discover New Solutions
introducing our newest and most innovative solutions to help people work better
and create a better work experience.
Surface Materials
With color comes inspiration. Steelcase Surface Materials are designed for ease of use while providing a range of options that will fit into any space.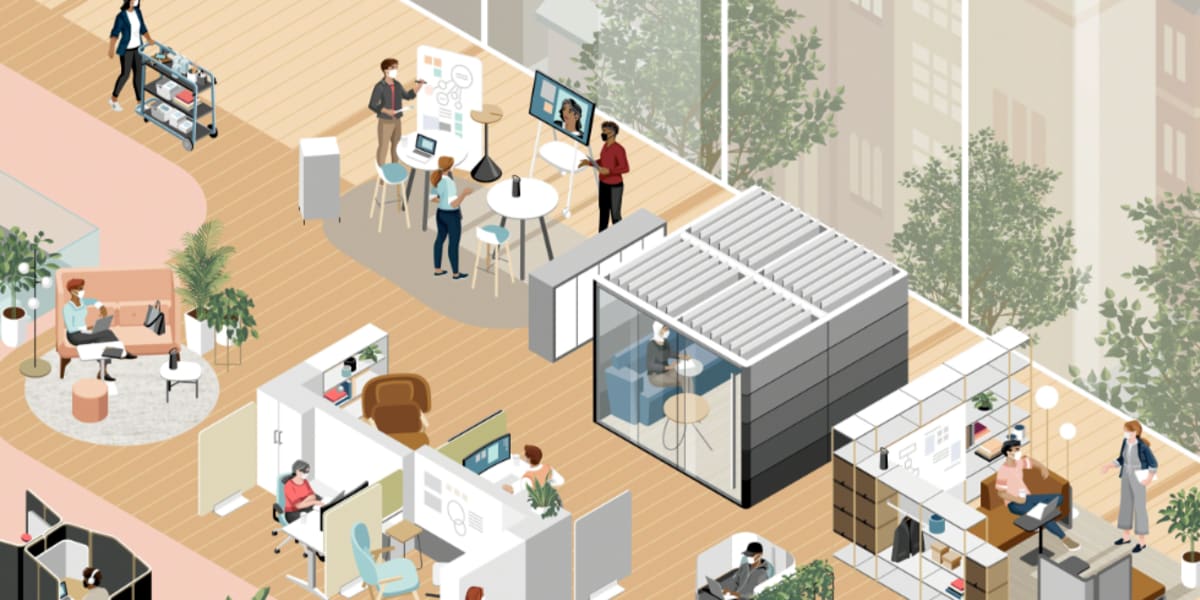 360 Research
We're learning from what the world's been through. While people have had different experiences throughout the crisis, it has led to five overarching things people need and expect to move forward. It's time for a work experience that's fundamentally better.