Explore Spaces for New Ways to Work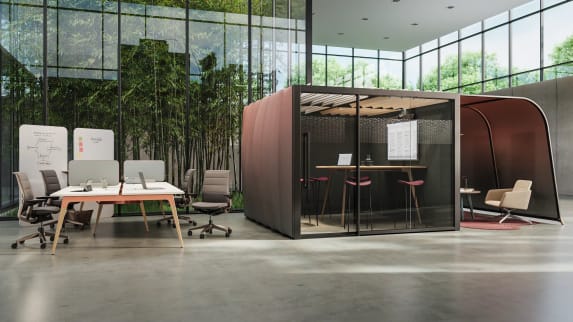 With ergonomic workspaces for individual focus work, an enclosed pod for small hybrid meetings and a lounge setting under an awning perfect for a coffee break, this neighborhood balances just the right amount of privacy and openness.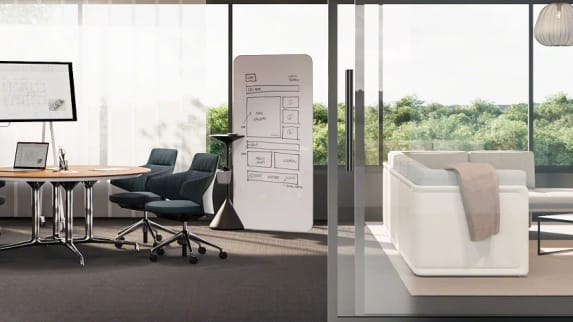 A multi-functional space that facilitates teamwork, socialization and informative meetings, this semi-enclosed hybrid collaboration space fosters inclusive interactions for co-located and remote participants.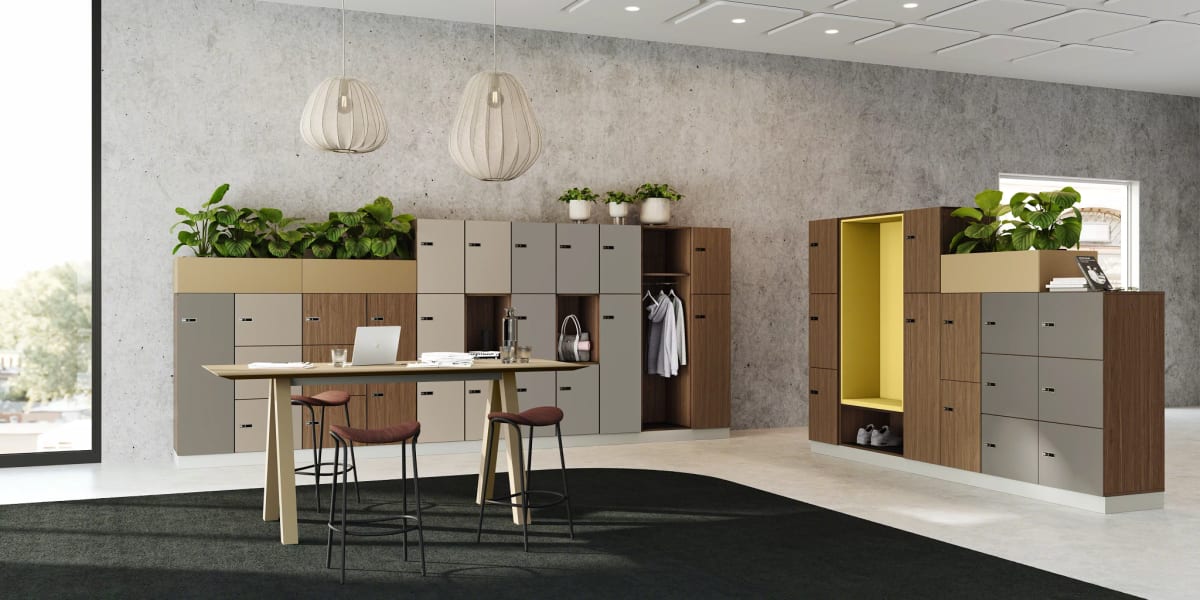 Introducing WorkValet™: A Warm Welcome
Tuck away your sneakers and bike helmet for the day, WorkValet is a customizable and secure locker and storage system that welcomes you as you transition into the workday.
New from the Steelcase Design Collection
Explore New Products
WorkValet™ Campers&Dens Think LessThanFive Lounge Coalesse
LessThanFive Lounge
LessThanFive Stool Coalesse
LessThanFive Stool
GoBright Room Booking GoBright
GoBright Room Booking
SW_1 Tables Funda Bold