Create community with new solutions that give people better ways to focus, collaborate and connect.
Introducing Steelcase Work Tents
Designed in collaboration with a world-class tent designer, the concept of Work Tents is rooted in the human desire to seek shelter and protection from natural elements. Recreational tents provide safety and a haven of security in uncertain outdoor conditions, and now Work Tents provide people in the office with the same shelter and protection they crave.
Watch the design video
Explore Steelcase Work Tents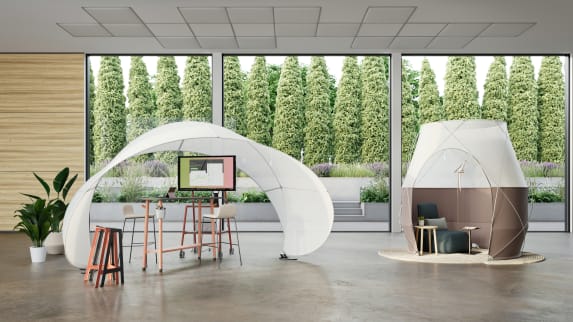 Privacy on Demand
An active collaboration space that strikes the right balance between privacy and the open office.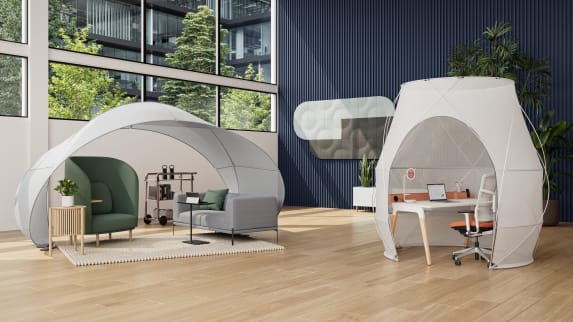 Garden Retreat
Create a sense of belonging in this relaxed lounge space where people can connect and build community, and also step away for focus time.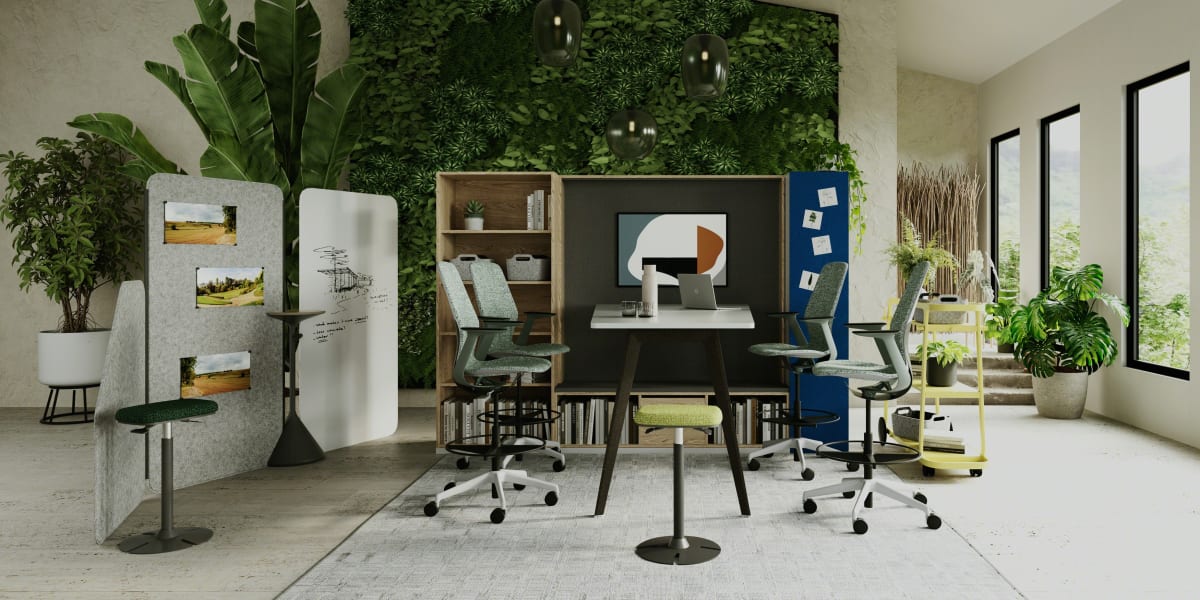 Introducing Steelcase Signature Spaces
Steelcase Signature Spaces are curated settings that create beautiful, high-performance spaces for different types of work while promoting holistic wellbeing. These can be ordered with a simple click of a button through Steelcase's dealer network.
Get Your Magazine
Access fresh ideas and thought starters about how to create better spaces, intentionally designed to build community and support hybrid work. Download our digital version now. ​