Campers&Dens is not just a pod system, it's a step change in built environment interior architecture. A unique, demountable system that can be moved, re-positioned or re-used to suit changing needs.
Define your Workspace
Campers&Dens is the updated answer to Why Build Walls? Delivering layers of privacy through pods, cabins and awnings; and flexibility and choice thanks to its wide range of configurations.
A beautiful and refined piece of interior architecture, Campers&Dens also offers customizable canvas for architects, designers, and clients to have fun with, helped by finishes ranging from fabric and laminates to plywood and painted metal.
 
Design Story
Inspired by the campervan & campsite analogy, Campers&Dens builds on key Orangebox innovations such as the internationally patented opening roof system. The platform offers unrivalled adaptability and the benefits of a manufactured system, putting it perfectly in sync with today's fast-evolving and constantly changing workplace.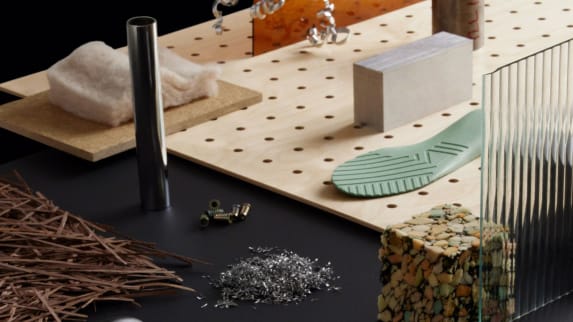 Designing for Sustainability​
Designed for circularity, Orangebox Campers&Dens are easily refreshable and repurposable, providing acoustic privacy solutions without requiring permanent architecture. These easily relocatable pods structures feature reusability at their core. Careful material selections offer an environmentally friendly palette of fabrics, high recycled content aluminum, recycled plastics and Poplar plywood. Crafted without gluing, stapling, and with separable assemblies, they're repairable and recyclable.
Campers&Dens are Intertek Clean Air Gold certified.
Smartworking
Offering new options for integrating technologies and whiteboards, Campers&Dens is accompanied by an expanded range of both integrated and freestanding seating and tabling, with each piece designed to work inside and outside the pods, as well as inside the cabins and under the awnings.