The Node chair is mobile and supports all the ways students learn. It's designed for quick, easy transitions in the classroom, and to support learning modes across the campus.
Features
Move
Move
Move.
The Node chair is highly mobile, which translates directly into classroom performance. A lesson plan can be carried out more effectively when seating is arranged and rearranged effortlessly, taking the burden off educators to adapt.
The swivel seat gives students the freedom to shift focus throughout the room. And, since the personal surface swivels in tandem, items remain at their fingertips.
Its subtle, but clear sight lines to the instructor, peers and whiteboards can dramatically enhance interaction.
Store
Store
Store.
The base of Node school chairs provides a unique storage solution for backpacks and student belongings that usually clutter the aisles. This allows quicker and easier transitions between teaching modes.
Even the arms serve a storage purpose. Aside from a place to rest your elbows, they are designed to hold a backpack or bag, keeping personal items safe, secure, and close at hand.
Fit
Fit
Fit.
The Node chair has an adjustable worksurface, providing a perfect fit for students of all shapes and sizes.
The Node chair's worksurface accommodates both left- and right-handed students. Ergonomics of the seat bend and flex with the student.
Versatile Seating
Versatile Seating
Versatile.
The benefits of Node aren't confined to the classroom.
Today's workplace also thrives on collaboration, transition, and movement—qualities integral to the design of Node. So no matter where you are—the lobby, the training room, or the lab—discover the chair that goes anywhere you work.
Watch
Watch
Node Classroom Animation
Node allows easy transitions from one mode to the next in a classroom setting.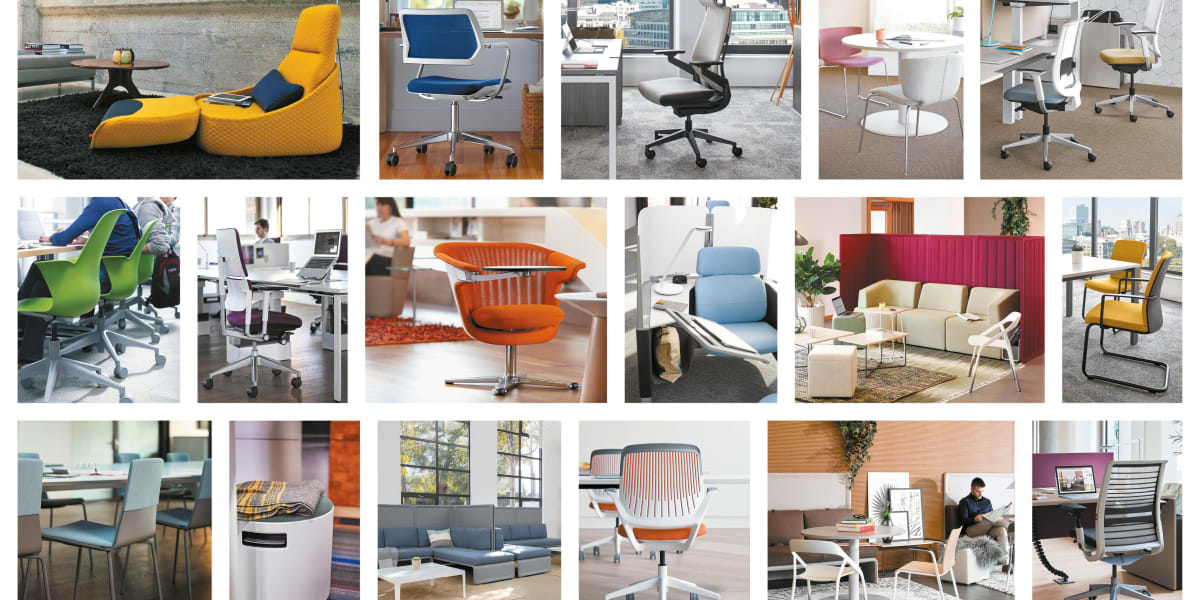 The Steelcase Seating Difference
At Steelcase, we study how you work and how you feel. You inspire new seating solutions, each expressed with uncompromising quality, craftsmanship and sustainability.
Sustainability
Overview
Overview
Designing for Sustainability
We believe the only way to provide the best office furniture solutions is to ensure they're the best products for the environment. That's why every step of the way – through design, manufacturing, delivery and product lifecycle – we consider the impact of our work on people and on the environment and uncover opportunities to make things better.
15 %
Up to
recycled content
Life Cycle
Life Cycle
Materials
15% recycled content by weight.
PVC free.
Production
No gluing processes.
Transport
Minimised packaging weight and volume to improve filling rates and save energy for shipping.
Use
Designed for a long product life.
Replaceable parts.
End of life
Up to 75% recyclable by weight.
LEED Contribution
LEED Contribution
Steelcase supports the U.S. Green Building Council's LEED certification system with products that can contribute to these LEED certification criteria:
LEED Building Design + Construction (BD&C)
LEED Interior Design + Construction (ID&C)
LEED Operations + Maintenance (O&M)
Since the USGBC and its certification partner, GBCI, evaluate each project individually, the role our products play in achieving LEED certification is unique to each project.
Node LEED Contributions
Recycled content
Regional materials
Low-Emitting materials
Sustainable purchasing
Certificates
Certificates
Certifications can help you choose products that are environmentally sustainable and just right for your project. Node has achieved the following certifications:
Cradle to Cradle Certified™
Silver
ANSI/BIFMA level Certified
Level 2
SCS Indoor Air Advantage Certified
SCS IAQ Gold
Node tripod base with personal worksurface
Node 5-star base without Personal Worksurface
Node Tripod base without Personal Worksurface
Specifications
Options + Dimensions
Options + Dimensions
Available in 5 different colours
With or without Personal Worksurface (Node Tripod base only)
With or without tablet stand and/or cupholder (Node Tripod base only)
Global Availability
Global Availability
This product is available in the following regions:
Africa
Asia Pacific
Central America
Europe
Middle East
North America
South America
Not available in your region?
If you're interested in purchasing a product that's not available in your region, please contact your local dealer for purchasing options.
Design Awards
Design Awards
2012 – Australia – International Design Award
node classroom chair was awarded Design Award™ by the 2012 Australian International Design Award, in the Architectural and Interior category. The Good Design Awards are Australia's most prestigious and diverse design assessment program, rewarding product design and innovation excellence since 1958.
2011 – United States – International Design Excellence Awards (IDEA)
node chair for classrooms won a silver awards in the annual International Design Excellence Awards (IDEA) competition organized by the Industrial Designers Society of America. The 2011 IDEA jury was made up of 20 international design experts who spent weeks previewing entries online and two-and-a-half days of face-to-face evaluation and debate.
2010 – Spark! Award 
The classroom chair node was awarded the coveted Spark! Award. The Spark Award mission is to "promote better living through better design". This is a multi-level design competition and is open to professional designers, novices or students
2010 – North America – Best of Neocon
node classroom chair was awarded the coveted Innovation Best of Neocon. This award spans all product categories.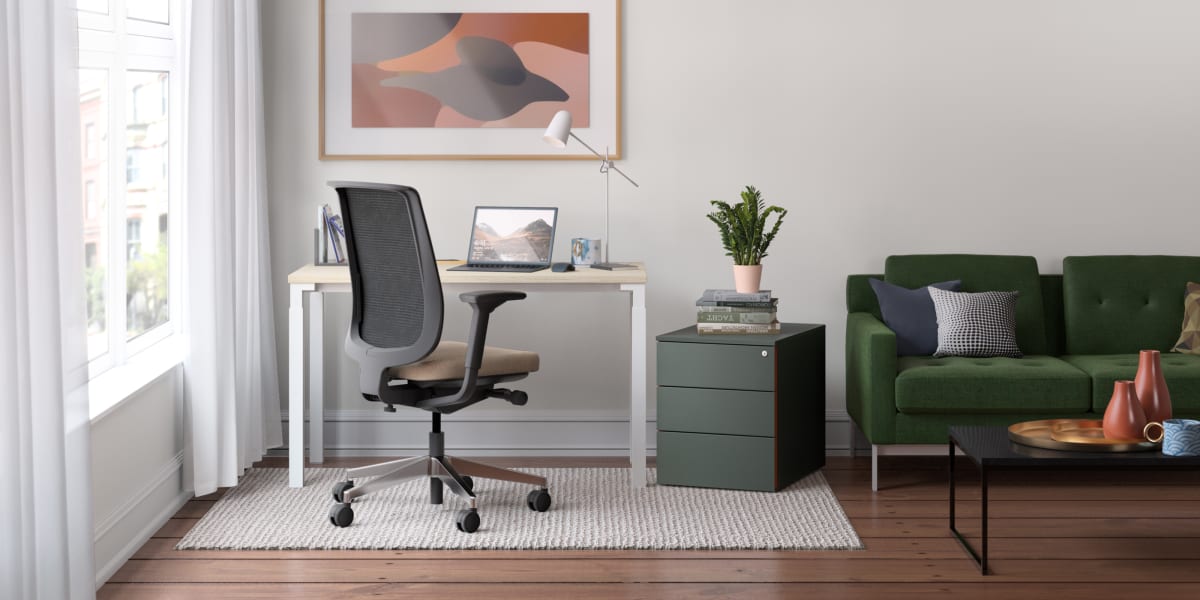 Work from Home
While teams are working from home, we're working to keep them comfortable. You can lean on Steelcase as your one trusted point of contact for products that blend performance with design.
Due to local regulations, select products are available in the UK.