Do Better - Same great chair, less embodied carbon.
Features
Overview
When Orangebox designed Do originally, the goal was to deliver great design, comfort and ergonomics, in a product that was also built to last and easy to service on site.
When it comes to materiality, Orangebox said at the time "stuff is hard to come by, so use it wisely" and this developed into a mantra our design team lives by; "more from less". The challenge they set on every new project was to squeeze the most amount of design-value out of the least amount of actual 'stuff'.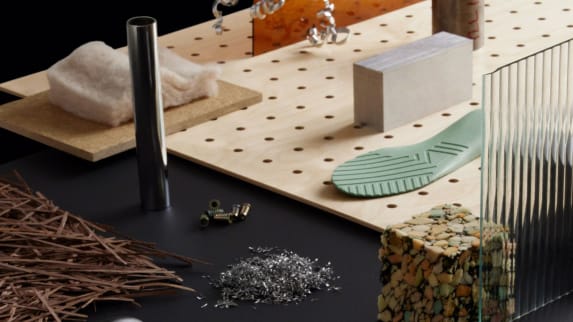 Designing for Sustainability
Designed with circularity in mind, the Orangebox Do Better task chair is made with 58% recycled materials and 98% of the overall chair is recyclable. Made of fewer parts and materials, Do Better promotes resource efficiency with a low carbon footprint.
Orangebox Do Better is Intertek Clean Air Gold certified.
Specifications
Options & Dimensions
Options & Dimensions
Surface Materials
Backrest Frame: Available in Black.
Backrest Upholstery Plate: Available in Black, White or Grey.
Backrest Material: Black 'techincal' mesh, Sheer mesh or Grey 'upholstered' mesh
Headrest: Frame colour matched to backrest and upholstery cover matched to seat cover.
Optional: Luxury seat upholstery. If vinyl upholstery is required, the luxury upholstery charge will be incurred
Dimensions
Task Chair
Height: 970mm
Width: 660mm
Depth: 660mm
Seat Height: 445-575mm
Seat Depth: 405mm
Task Chair with Headrest
Height: 1170mm
Width: 660mm
Depth: 660mm
Seat Height: 445-575mm
Seat Depth: 405mm
Global Availability
Global Availability
This product is available in the following regions:
Africa
Europe
Middle East
Not available in your region?
If you're interested in purchasing a product that's not available in your region, please contact your local dealer for purchasing options.