Gesture redefines the relationship between you and your desk chair. Voted best office chair, its 360-degree arms, contoured back and adjustments are designed for all the ways technology shapes your posture.
Features
RANGE OF TECHNOLOGY
Gesture supports movement between devices and healthy postures when interacting with technology.
The Gesture 360 arm moves like the human arm, which allows users to be supported in any position. Arms and shoulders remain supported when texting on a smartphone, typing on a keyboard or swiping on a tablet, helping to prevent Text Neck™.
RANGE OF POSTURES
Gesture supports the greatest range of postures in three ways: through the back, the seat and the arms. With 3D LiveBack, Gesture mimics the natural motion of the spine contouring to the user, creating the deepest recline.
Until now, headrests have largely been an afterthought, but the Gesture headrest is integrated into the design. The headrest takes head size, neck length and desired range of motion into consideration to support a greater range of sizes.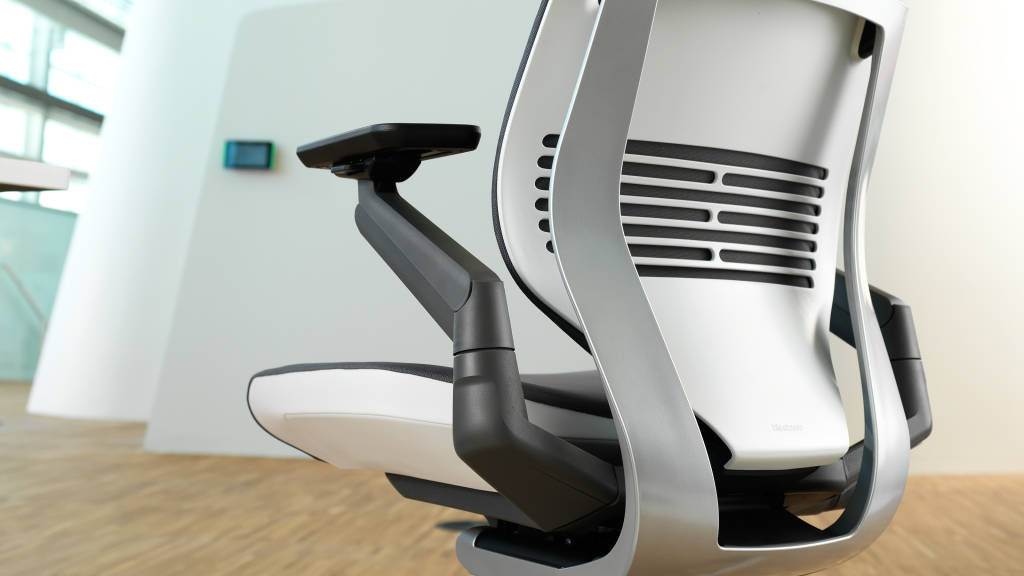 Range of users
We know that today's workplace has to accommodate a wide range of users sizes. Most chairs are only designed to fit one person: the average.
Gesture solves for the broadest range of sizes. Whether large or small, Gesture promises personalized and custom comfort for all users in one simple solution, all while utilizing a minimal footprint.
Insights
GLOBAL POSTURE STUDY
To best understand the body at work, we observed over 2,000 people on six continents in a wide range of postures. Through this study, we found nine new postures that are not adequately addressed by current seating solutions.
WHAT WE LEARNED
While technology boosts productivity, it can cause pain that disrupts our work, our ability to concentrate, and our creativity.
From body size and shape to gender and generation, each play a role in the sitting preference of each individual.
We see work being done in a greater range of spaces within the office. We're sharing workspaces. We're spending equal amounts of time at our desk as we are in collaborative spaces.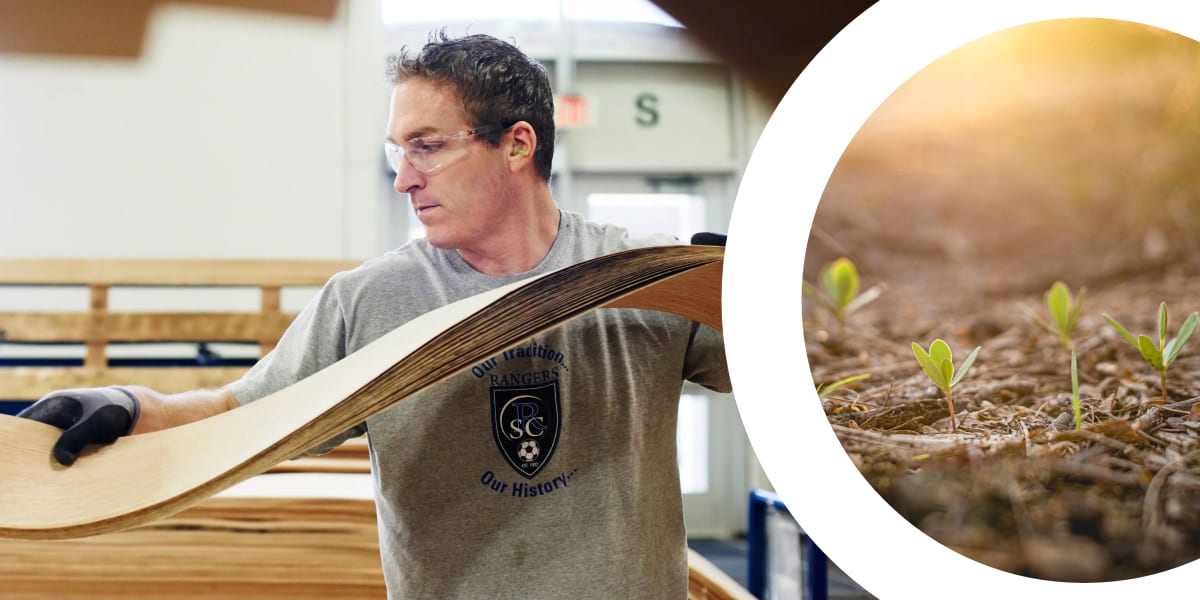 Sustainability
Designing for Sustainability
We create products that are good for people, and good for the world. Our products and operations are designed around a commitment to reduce climate change, reinforced by sustainable practices across our value chain.
Our Sustainable Design framework ensures our products are designed with consideration of life cycle thinking and cradle-to-cradle principles:
Source materials responsibly

Minimize global warming and other life cycle impacts

Ensure material health

Enable end-of-use strategies
Specifications
Standard + Optional Features
Standard + Optional Features
Additional options
Polished aluminum base
Glides
Adjustable lumbar
Coat hanger
Armless
Dimensions
Dimensions
Heigth: 1040mm
Width: 660mm
Depth: 625mm
Diameter base: 660mm
Global Availability
Global Availability
This product is available in the following regions:
Africa
Asia Pacific
Central America
Europe
Middle East
North America
South America
Not available in your region?
If you're interested in purchasing a product that's not available in your region, please contact your local dealer for purchasing options.
Awards
Awards
2013
North America – Spark Awards (Spark! Winner)
North America – Good Design Award
North America – Best of NeoCon (Gold Award)
North America – Product Innovation Awards
North America – Product Innovations Awards (Grand Prize)
North America – Best of Year Awards (Best of Year Honoree)
2014
North America – Core 77
North America – HiP Award
Australia – Good Design Award
Germany – Red Dot Award
France – Préventica Innovation Award
United Kingdom – FX Award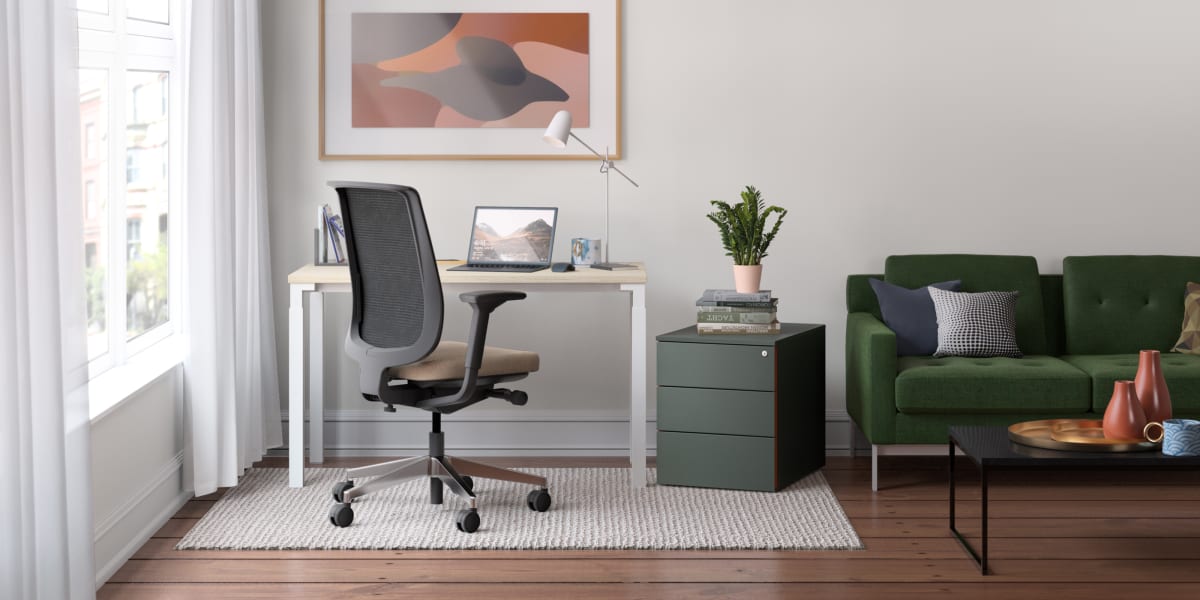 Work from Home
While teams are working from home, we're working to keep them comfortable. You can lean on Steelcase as your one trusted point of contact for products that blend performance with design.
Due to local regulations, select products are available in the UK.