Divisio Acoustic Screen offers a great sound absorption, provides privacy and ensures wellbeing for workers in the open plan.
Features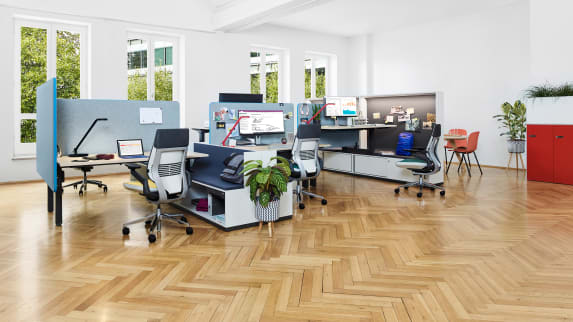 A range of Aesthetics
The Divisio Acoustic Screen is available in a broad range of fabrics, allowing personalization of texture and colour. Its rounded corners and detailed zipper design provide a warm and welcoming feeling to the office.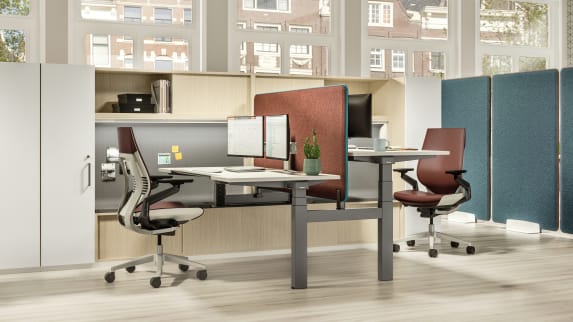 Designed for Sustainability
With a craft sewn fabric, the screens are produced without glue. This allows easy replacement of the fabric and 100% of the screen to be recyclable.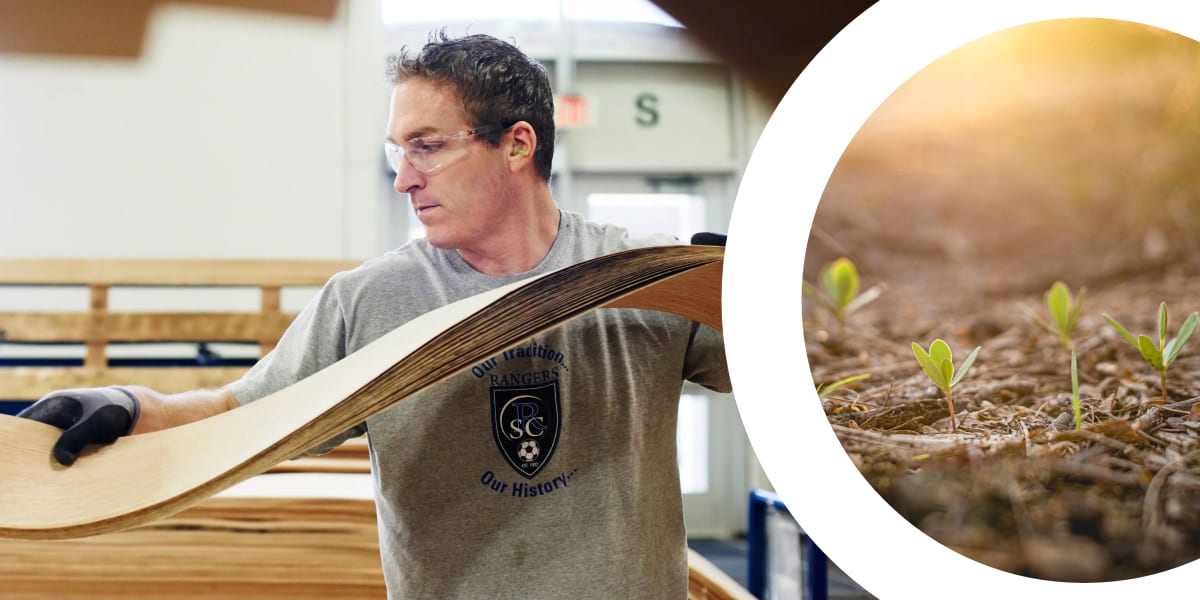 Sustainability
Designing for Sustainability
We create products that are good for people, and good for the world. Our products and operations are designed around a commitment to reduce climate change, reinforced by sustainable practices across our value chain.
Our Sustainable Design framework ensures our products are designed with consideration of life cycle thinking and cradle-to-cradle principles:
Source materials responsibly

Minimize global warming and other life cycle impacts

Ensure material health

Enable end-of-use strategies
Read More
Divisio Acoustic Screen Product Environmental Profile
Specifications
Options + Dimensions
Options + Dimensions
Privacy above the desk (H1000 – H1365)
Privacy + Modesty (H1000 – H1365)
Fixed Bench (H1000 – H1365)
Height Adjustable Bench (H1165 – H1540)
Freestanding – Width (800-900-1000 mm); Height (1365-1800mm)
Lateral Screen – Width (550, 750 mm); Height 407 mm
Sound absorption coefficient of 0.7.
Zipper design available in 7 colors
Composed of 3 materials — PET, steel and fabric
Global Availability
Global Availability
This product is available in the following regions:
Africa
Europe
Middle East
Not available in your region?
If you're interested in purchasing a product that's not available in your region, please contact your local dealer for purchasing options.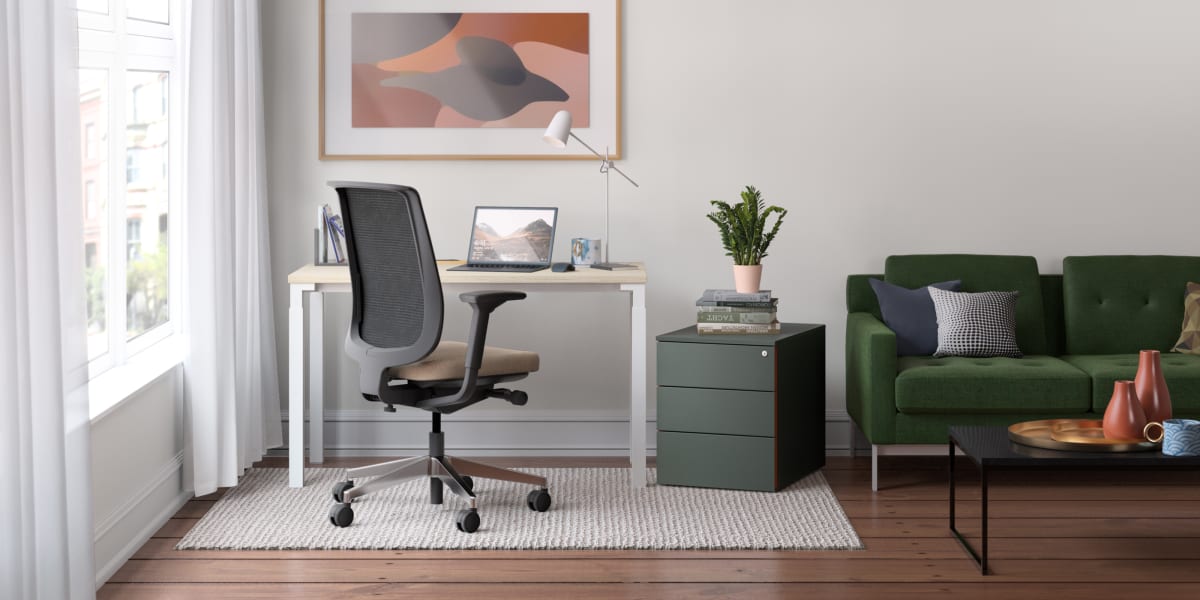 Work from Home
While teams are working from home, we're working to keep them comfortable. You can lean on Steelcase as your one trusted point of contact for products that blend performance with design.
Due to local regulations, select products are available in the UK.