Volum Art Recycling Station encourages recycling with upscale and streamlined aesthetics.
Features
Move recycling out of the cupboard or corner and into open spaces with Volum Art Recycling Station — a recycling bin that offers an upscale, sustainable solution with streamlined aesthetics.
Multiple surface material options allow you to combine the recycling station with Steelcase products and create a culture of recycling in cafes, conference rooms and collaborative spaces.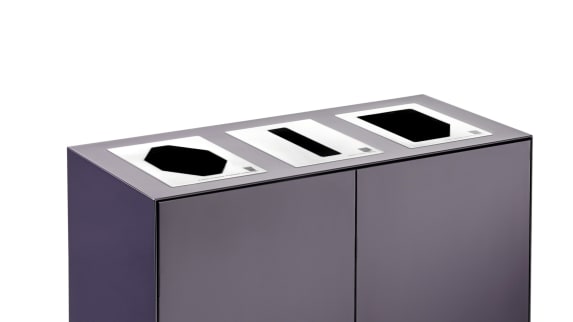 Interchangeable inserts
Uniquely shaped, interchangeable inserts with recycling icons provide clear direction for disposal and recycling.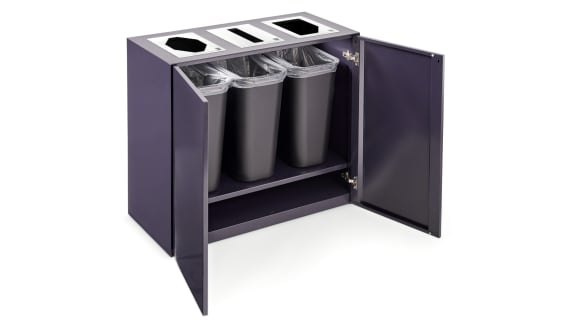 Easy access
Front access on the unit makes servicing quick and effortless.
Designing for Sustainability
We work towards better futures for the planet by designing and manufacturing products that respect our natural world, while helping to restore its resources. To do this we: reduce our carbon footprint, design for circularity and choose and use materials responsibly.
The Volum Art Recycling Station features uniquely shaped, interchangeable inserts with icons that provide clear direction for disposal and recycling. Its replaceable top is available in multiple surface materials: paper, plastic, aluminum, glass, and recycled waste.
Volum Art Recycling Station has indoor air quality (IAQ) certification through Scientific Certification Systems Indoor Advantage™ Gold.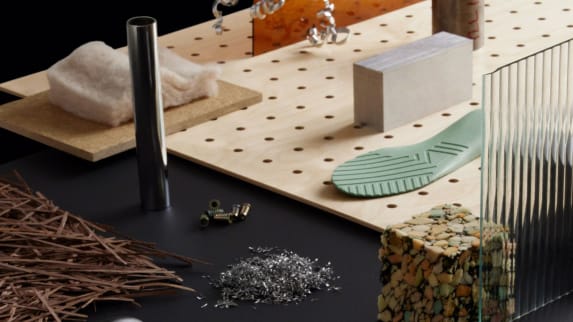 Specifications
Options + Dimensions
Options + Dimensions
Standard + optional features
Interchangeable Inserts
Icons give clear direction for disposal and recycling
Available tops: Paper, Plastic, Aluminum, Glass or Waste
Multi-languages labelling: English, German, French and Spanish
Plastic Bins
Three plastic bins with holding capacity of 39 liters each.
Dimensions
Height: 850 mm
Width: 1000 mm
Depth: 470 mm
Global Availability
Global Availability
This product is available in the following regions:
Africa
Europe
Middle East
Not available in your region?
If you're interested in purchasing a product that's not available in your region, please contact your local dealer for purchasing options.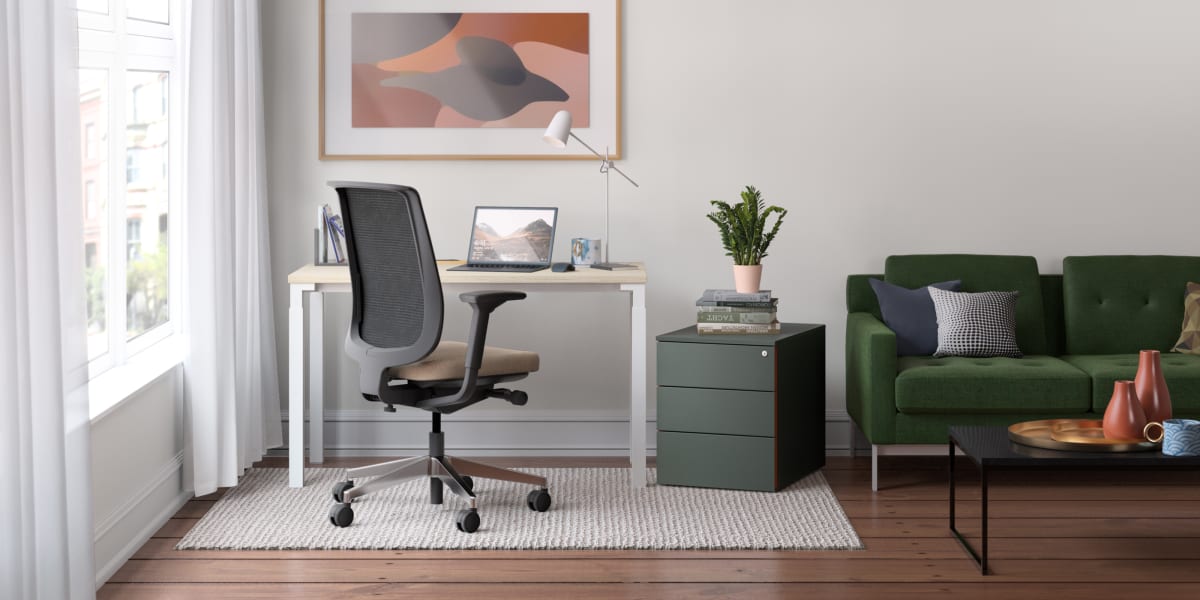 Work from Home
While teams are working from home, we're working to keep them comfortable. You can lean on Steelcase as your one trusted point of contact for products that blend performance with design.
Due to local regulations, select products are available in the UK.