Think is the chair with a brain and a conscience. It's intelligent enough to understand how you sit and adjust itself intuitively.
Features
Smart
Smart
SMART.
Think is smart enough to support both impromptu collaborative work, or an all day sit needed for focused work. It intuitively adjusts as a user moves, allowing them to get to work faster.
Simple
Simple
Simple.
Think easily creates maximum customized comfort with a minimum number of adjustments.
Adustable arms
Dual-Energy lumbar
Integrated Liveback sytem
Flexible seat edge
Seat depth
Comfort dial
Sustainable
Sustainable
Sustainable.
Think has been an icon of sustainable design that has set a new standard in the industry.
This new version of Think pushes sustainable design even further by incorporating more recycled content, notably in the plastic base and back frame made out of PA6 glass fiber.
Adjustability
Adjustability
Think – Adjustability
Think adapts cleverly to your natural movements and has simple controls that are easy to find, understand and use.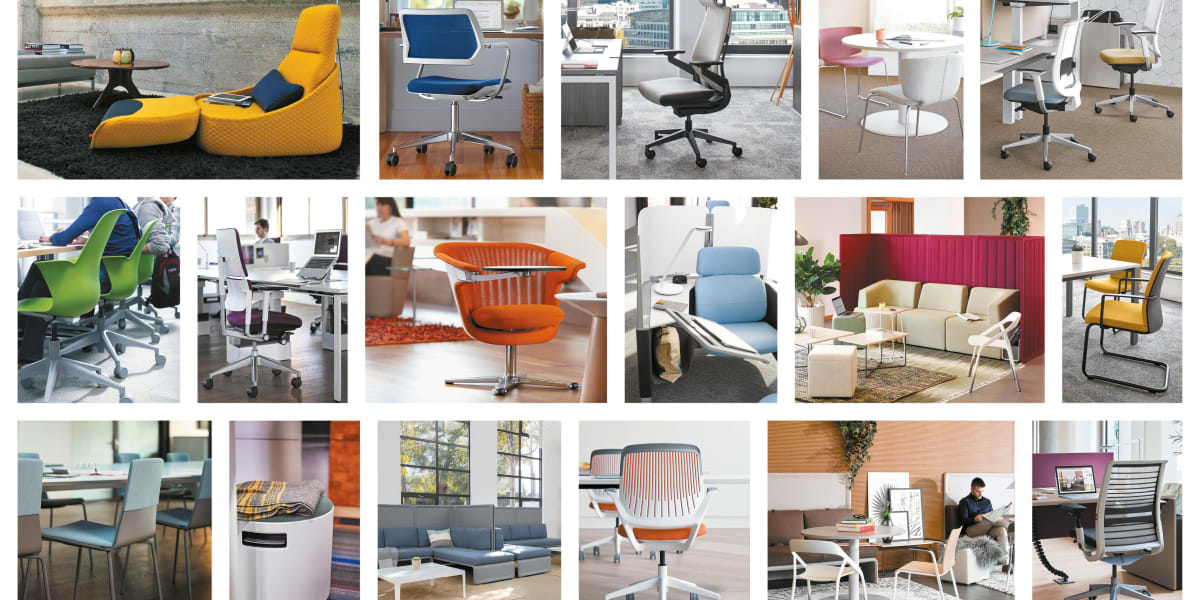 The Steelcase Seating Difference
At Steelcase, we study how you work and how you feel. You inspire new seating solutions, each expressed with uncompromising quality, craftsmanship and sustainability.
Sustainability
Overview
Overview
Designing for Sustainability
We believe the only way to provide the best office furniture solutions is to ensure they're the best products for the environment. That's why every step of the way – through design, manufacturing, delivery and product lifecycle – we consider the impact of our work on people and on the environment and uncover opportunities to make things better.
28 %
Up to
recycled content by weight
95 %
Up to
recyclable by weight
Life Cycle
Life Cycle
MATERIAL
Think pushes sustainable design even further by incorporating more recycled content than its previous version, notably in the plastic base and back frame made out of PA6 glass fiber. The newly incorporated recycled content significantly reduces carbon emissions: in the U.S. alone, the emission reduction is equal to 4,9 million kilometers driven
 PRODUCTION
Made by Steelcase in Sarrebourg Uses powder-coat paints: VOC-free and free of heavy metals
TRANSPORT
Made in Europe, close to customers. 4 pieces optimised packaging to keep transport volumes as low as possible and improve filling rates. The new version of Think represents 32% of volume gained thanks to the new Ecosmart packaging.
USE
Designed for a long product life, with replaceable parts. Materials meet stringent health and indoor air quality criteria. Maintenance information available upon request.
END OF LIFE
Quick and easy disassembly. Plastic parts clearly labelled for easy sorting and effective recycling. Designed to ensure responsible end of use strategies – refurbishing, charitable donation or recycling.
LEED Contribution
LEED Contribution
Steelcase helps customers seeking LEED certification to identify products and programs that can contribute to LEED criteria in the categories of Materials and Resources, Indoor Environmental Quality and Innovation (Ergonomics Training, Sustainability Training, Product Innovation).
Learn about Steelcase's direct and indirect contributions to a project's pursuit of LEED certification across LEED's three categories:
Building Design + Construction
Interior Design + Construction
Operations + Maintenance
Since the USGBC and its certification partner, GBCI, evaluate each project individually, the role our products play in achieving LEED certification is unique to each project.
Certificates
Certificates
Certifications can help you choose products that are environmentally sustainable and just right for your project. Think  has achieved the following certifications:
Environmental Product Declaration (EPD) 
With Think we can provide an Environmental Product Declaration (EPD), an environmental declaration according to the objectives of ISO 14025, based on Life Cycle Assessment (ISO 14044). The purpose of an EPD is to communicate clear and transparent information about a product's impacts on the environment at all stages of its life cycle.
Environmental Product Declaration – Targeted
Product Environmental Profile – Targeted
NF Environnement – Targeted
NF Office Excellence Certifié – Targeted
Indoor Advantage Gold – Targeted
OekoTex 100 – Confidence in textiles
European Eco-Label – for textiles
Specifications
Standard + Optional Features
Standard + Optional Features
SURFACE MATERIALS
Frame Finishes
Black
Seagull
Platinum Metallic
 3D Knit Fabrics
Coconut 02
Beige 10
Scarlet 14
Black 01
Pepper 11
Blue Jay 15
Royal Blue 16
Navy Blue 03
Apple Green 12
Nickel 17
Orange 13
Autumn Brown 05
THINK OPTIONS
Task chair – coat hanger available in option
Task chair  – headrest available in option
Visitor chair sled base
Visitor chair 4-leg base
Meeting chair with 4-star base on glides (low backrest)
Meeting chair with 5-star base on glides (high backrest)
Draughtsman chair – headrest available in option
Task and visitors chair available with armrests in option
Dimensions
Dimensions
| | | |
| --- | --- | --- |
| DIMENSIONS (mm) | Task Chair with/without armrests | Draughtman chair with/without armrests |
| Overall length | 970 | 1130 |
| Overall width | 520/730 | 520/730 |
| Overall depth | 580 | 580 |
| Diameter base | 660 | 660 |
Global Availability
Global Availability
This product is available in the following regions:
Africa
Asia Pacific
Central America
Europe
Middle East
North America
South America
Not available in your region?
If you're interested in purchasing a product that's not available in your region, please contact your local dealer for purchasing options.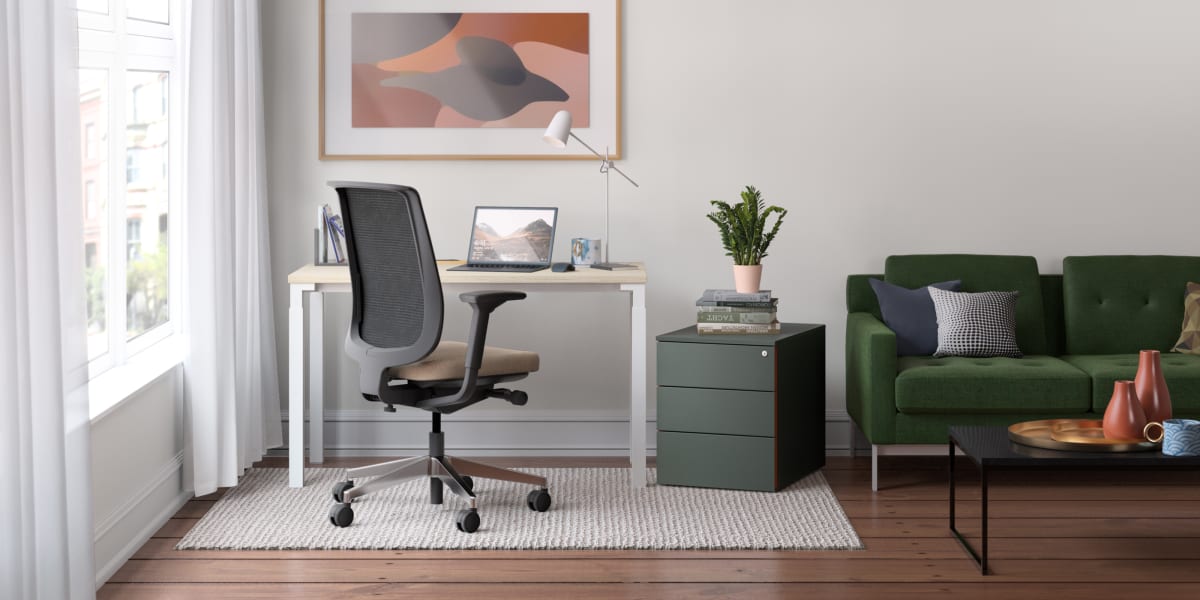 Work from Home
While teams are working from home, we're working to keep them comfortable. You can lean on Steelcase as your one trusted point of contact for products that blend performance with design.
Due to local regulations, select products are available in the UK.