Sit Better. Work Better.
Our high performance seating helps you do your best work with better design, better comfort, better choice. We offer a broad range of dynamic options, all backed by Steelcase research, innovation and our unwavering standards for quality and sustainability. Explore our portfolio to find the chair that works best for you. ​​
Better Comfort
Designed to move with you.
Our LiveBack® technology allows the backrest to flex and contour and mimic the natural movement of the spine, encouraging you to move and maintain a healthy posture.
Designed to keep you connected.
Our proprietary seat and back mechanisms help you comfortably interact with your technologies by staying in the ideal vision and reach zone, keeping you connected to your work and other people.
Designed to fit you.
Our adaptive and adjustable features intuitively fit people from the 5th to 95th percentile, allowing one chair to accommodate the broadest range of shapes and sizes. ​
Find the Chair That Works Best for You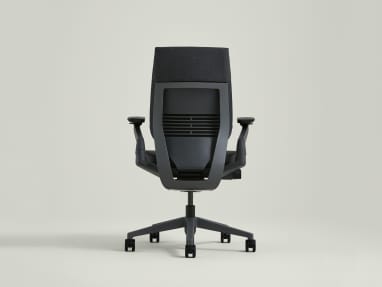 Acclaimed Movement
Voted best office chair, its 360-degree arms, contoured back and sophisticated adjustments are designed for all the ways technology shapes your posture.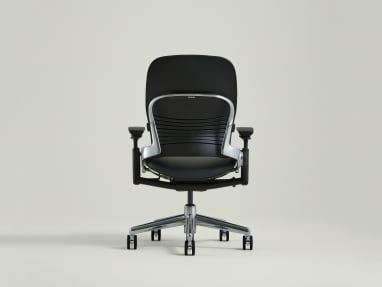 Absolute Adjustability
Intuitive controls let you dial in a precise fit in all the places you need it most. You'll love the way the seat glides as you recline, keeping you connected to your work.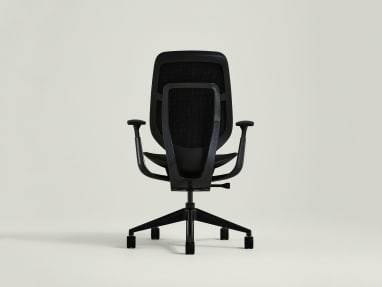 Beyond Mesh
Goes beyond leading mesh chairs with a proprietary performance textile and an impossibly light frame, to provide effortless comfort that naturally responds to your body's movement. Vivid color choices and extensive design options take it over the top.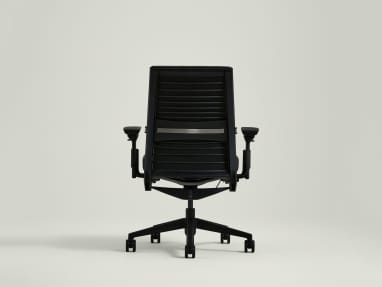 Sustainable Support
Award-winning design that re-imagines what an office chair can do and how sustainable it can be. Simple, weight-activated controls allow you to get comfortable and get to work.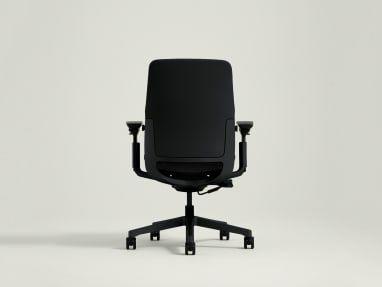 Understated Versatility
The upholstered back hides the advanced lumbar technology, providing a quiet, streamlined look. Precise manual adjustments and classic style choices make this versatile chair a best seller.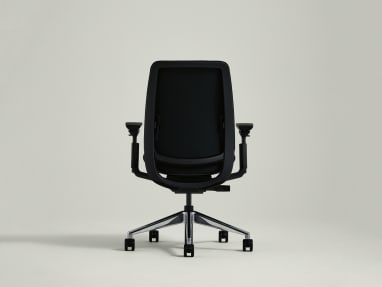 Attainable Style
Its signature geometric back design comes in a range of options –standard or quilted upholstery, 3D Microknit or Air Back. An attainable, high-performing task chair with extensive style choices.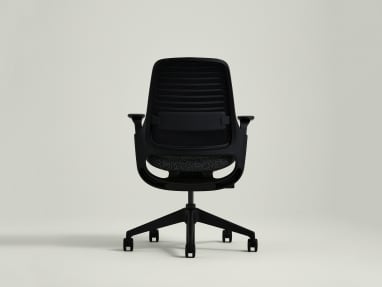 Essential Ergonomics
Exceptional entry point into high-performance seating, characterized by space efficiency, weight-activated controls and a supportive seat.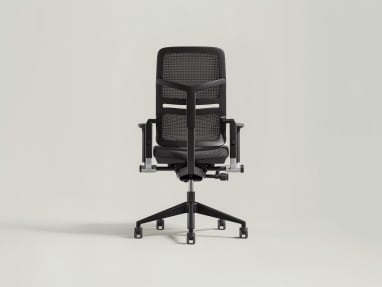 Precise Ergonomics
Please is one-of-a-kind with its backrest that mimics your unique spine's movement and makeup. With independent upper and lower back controls, you can achieve precise, targeted comfort—for wherever you sit and however long you're seated.
Fundamental Excellence
Go from classic to contemporary with Reply. Fundamental ergonomics offered in two different back styles. Simple, controls make sitting a pleasure, and the variety of choices makes coordination a breeze.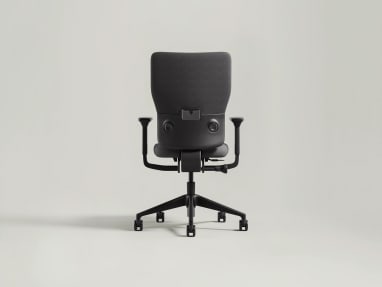 Designed to meet individual needs
Let's B office chair adapts cleverly to your natural movements and has simple controls that are easy to find, understand and use. It is an excellent seating solution for reception at the desk as well as meetings and everyday group collaboration.
Better Design
We are seating experts. Every chair we design helps you sit better to work better with over 90 years of Steelcase research, innovation and our unwavering standards for quality and sustainability.
Research and Innovation
Our human-centered research has led to design innovation with more than 95% of our parts designed internally and 2,700+ global seating patents granted to the Steelcase family of brands since 1942.

Quality
Our chairs are built to last. We go beyond industry standard testing and our products are backed by our industry-leading 12-year Limited Lifetime Warranty covering 24/7 multi-shift use on both parts and labor.

Sustainability
We create seating that's better for people and the planet through every step of the process – from responsible material sourcing and end-of-use strategies to minimal design with fewer parts for ease of recycling.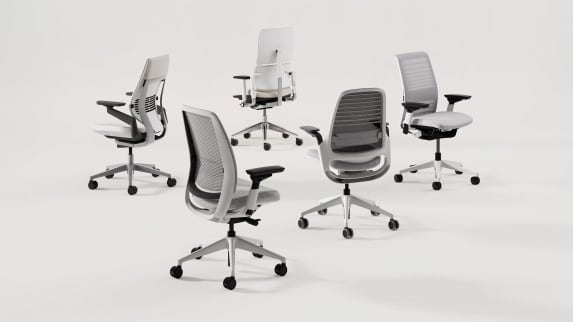 Sit Better. Work Better. Do Better.
As a global maker of products, we owe it to the planet to minimize the inevitable emissions we produce across our manufacturing. Our target to reduce our absolute emissions by 50% by 2030 includes designing for the planet across our product portfolio.
We've widened our CarbonNeutral® product certification options to our best work chairs. This rigorous standard means we can bring you all the same essential ergonomics and quality while offsetting the carbon impact of the chair's entire lifecycle.
Every purchase of these chairs supports trusted projects through Climate Impact Partners that slow climate change and create social benefits, with examples such as forest management, renewable energy, cleaner cooking and electric transportation. And it will help make progress towards your organization's sustainability goals and LEED certification requirements – because your goals are our goals.
CarbonNeutral® product Certification Supports