Let's B office chair adapts cleverly to your natural movements and has simple controls that are easy to find, understand and use. It is an excellent seating solution for reception at the desk as well as meetings and everyday group collaboration.
Personalisation + Adjustability
The label holder allows companies and users to add their own touch with name tags. Companies can also choose from many fabrics and colours.
Let's B adjustments are simple and intuitive to use. All of the controls are located for easy access. The user guide is stored in the backrest ensuring quick access to information, whenever it is needed.
Let's B adapts cleverly to your natural movements and has simple controls that are easy to find, understand and use.
Learn how to correctly adjust your Let's B chair to fit you.
Natural Flexibility + Support
Let's B adapts to body posture and patterns of movement in a seated position. Its flexible backrest follows the moves, allowing the upper body complete freedom of movement.
Let's B backrest is composed of one unique foam, padded with two different densities. The upper part contains dense foam to support the upper back, while the lower part is covered in a soft foam to cushion the lumbar region.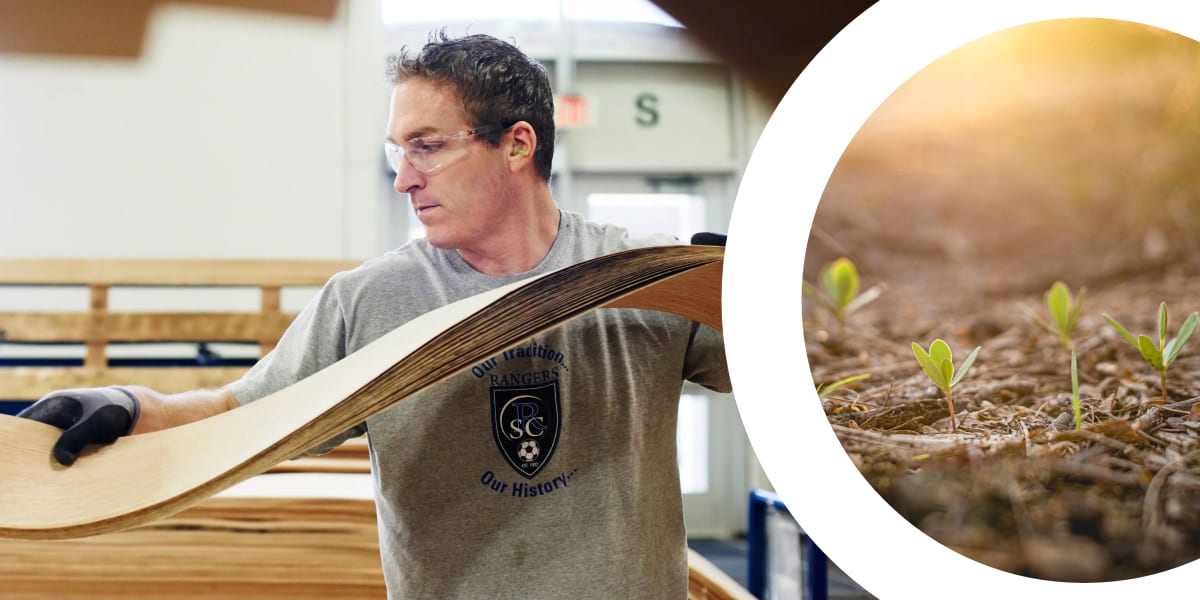 Sustainability
Designing for Sustainability
We create products that are good for people, and good for the world. Our products and operations are designed around a commitment to reduce climate change, reinforced by sustainable practices across our value chain.
Our Sustainable Design framework ensures our products are designed with consideration of life cycle thinking and cradle-to-cradle principles:
Source materials responsibly

Minimize global warming and other life cycle impacts

Ensure material health

Enable end-of-use strategies
Specifications
Options + Dimensions
Options + Dimensions
Seat depth adjustment and multi position back lock
Armrest height adjustable
5 branches painted base metal
Castors diameter 65mm
Crib 5 fire-resistance certification (medium hazard level) is available for Let's B chair in United Kingdom
Global Availability
Global Availability
This product is available in the following regions:
Africa
Asia Pacific
Europe
Middle East
Not available in your region?
If you're interested in purchasing a product that's not available in your region, please contact your local dealer for purchasing options.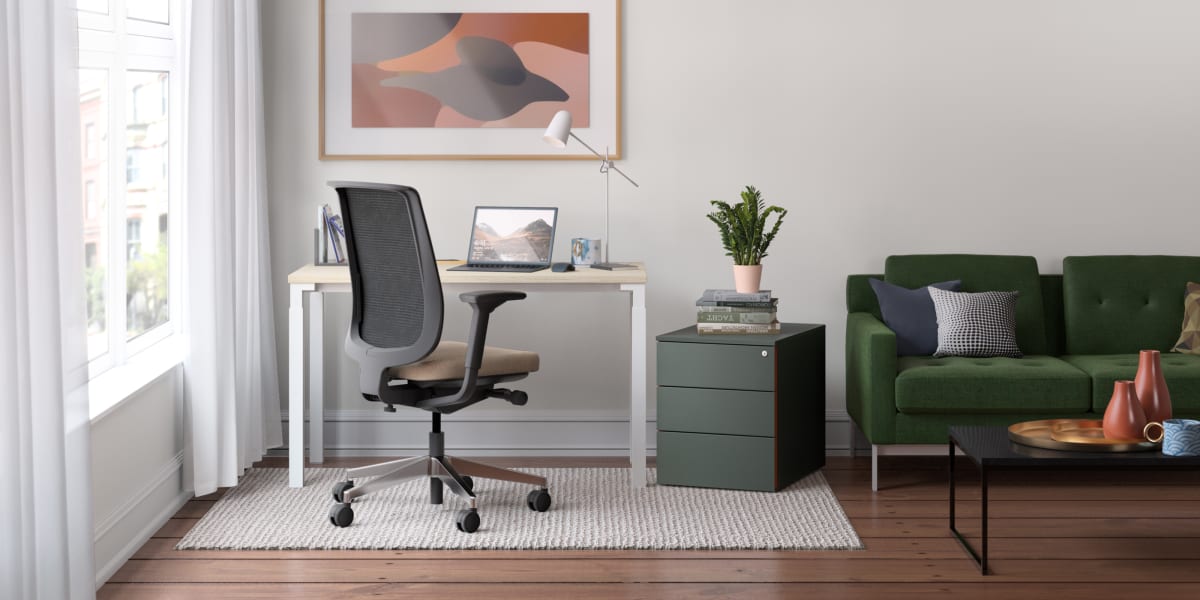 Work from Home
While teams are working from home, we're working to keep them comfortable. You can lean on Steelcase as your one trusted point of contact for products that blend performance with design.
Due to local regulations, select products are available in the UK.