As designers and makers of products, we are acutely aware that our work has an impact on the planet and are taking science-based actions to help build a more sustainable future.​
Our choices focus on three significant areas of impact:​

We reduce our carbon footprint by working towards and meeting more ambitious climate goals at a greater global scale than anyone in our industry.

We design for circularity by implementing impactful reuse, recycling and remanufacturing strategies across our entire product design and delivery process.

Choose and Use Materials Responsibly
We choose and use materials responsibly  by sourcing and selecting materials that are healthier for people and the planet, and managing resources such as water and energy wisely.
Products for a Better Planet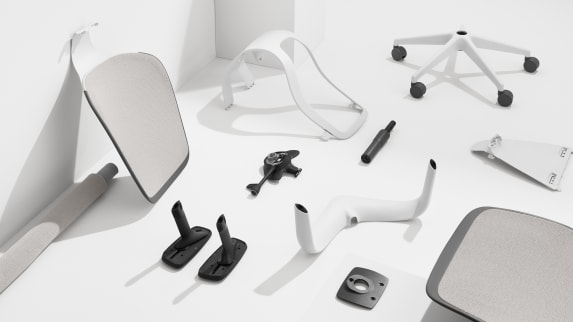 A lighter impact on the planet, Steelcase Karman uses less materials and the least number of components necessary. Weighing only 29 pounds, it's one of the lightest work chairs in the industry.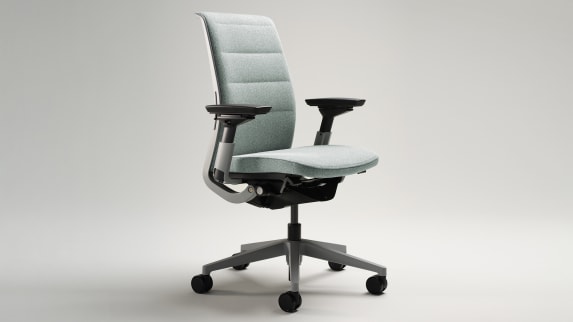 Designed with fewer parts for quick and easy disassembly, Think can be taken apart in just five minutes for recycling.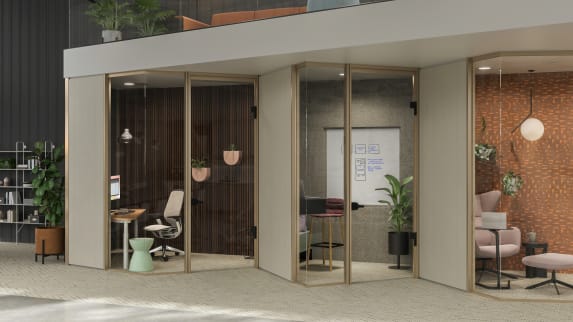 Everwall is a modular, prefabricated wall system designed with the principles of reducing waste on site, reusing materials and recyclability.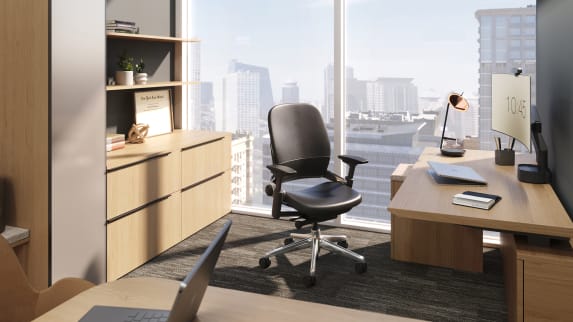 Elective Elements is made in the Steelcase Wood Plant which has made strides to reduce carbon emissions and production waste, and sources FSC®-certified wood whenever possible.
Answer's durability and frame construction allows for reconfiguration, reuse and an extended useful life now with more planet friendly enhancements including reduction in packaging and using reclaimed paint.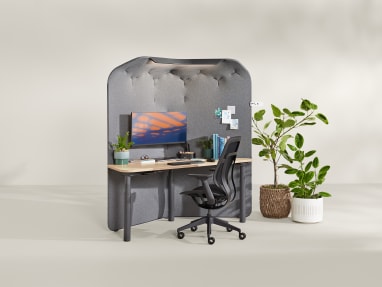 Using knit to fit, zero-waste technology with less energy, the Privacy Wrap textile is perfectly engineered to fit the unique curves and contours of the screens, eliminating material waste and increasing recyclability.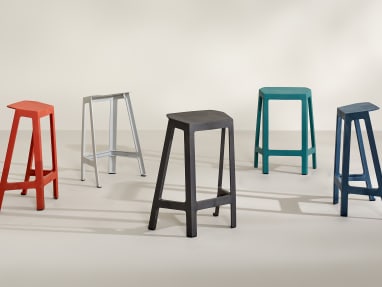 Steelcase Flex Perch is the first furniture product to use a sustainable innovation called Cyling™ that transforms recycled content from electronics production waste into a like-new raw material, which is also 100% recyclable.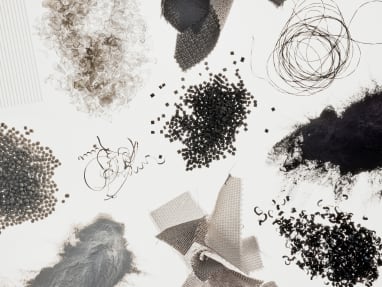 Panel fabric scraps from the Steelcase production process are re-spun into black thread, which is then paired with a white recycled polyester thread. The result is New Black, which is made of 100% recycled material.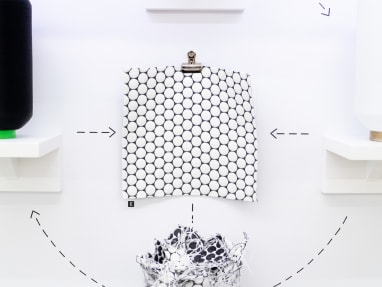 Designtex's Loop to Loop yarn was created by upcycling the company's own textile waste, which resulted in a new yarn for ongoing textile developments.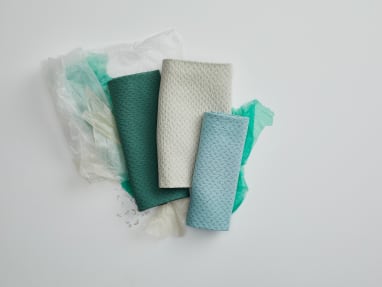 Intersection is an innovative material that comes from marine waste collected by local European fisherman then turned into a durable fabric.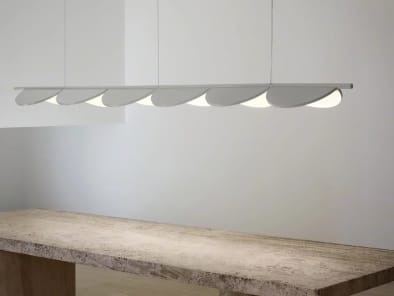 Flos Alemendra is assembled with total absence of glued components so that it can be completely separated for future recyclability.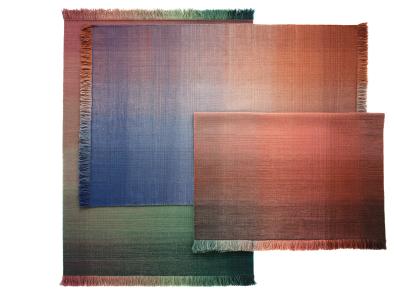 The Shade Outdoor collection was created from 100% recycled PET. PET is produced from recovering and reusing polyethylene waste, such as plastic bottles, to result in a flexible fiber that is wear resistant.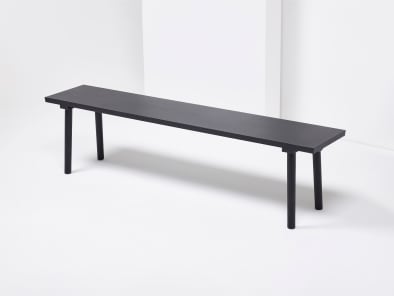 The Facile Bench is made from sustainably sourced, FSC®-certified and PEFC wood.
Carbon Neutral Collection
CarbonNeutral® product Certification Supports