Health Products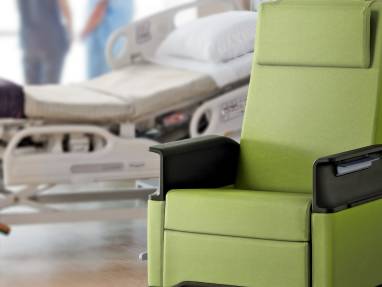 Healthcare-appropriate lounge, guest, and patient room seating and recliners.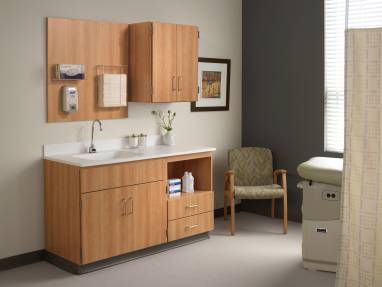 Storage solutions for patient and exam spaces.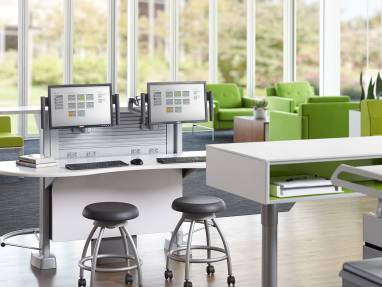 Desk systems that encourage clinician collaboration while maintaining patient privacy.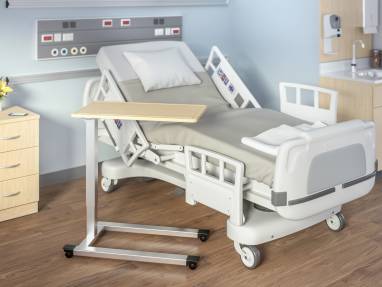 Overbed and clinical tables for patient rooms and collaborative spaces.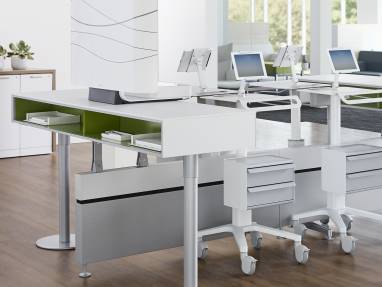 Technology solutions for healthcare environments such as exam spaces and patient rooms.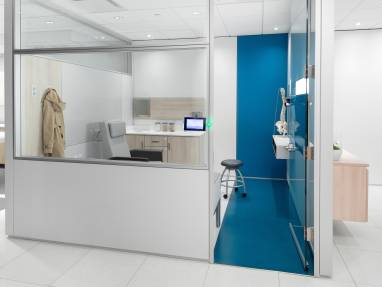 Ensure privacy and display information with products such as V.I.A., Privacy Wall, and modesty panels.
Spaces + Inspiration
Support Family Involvement
When families are invited to move beyond a visitor role, their involvement can lead to better patient health, higher customer satisfaction and improved outcomes.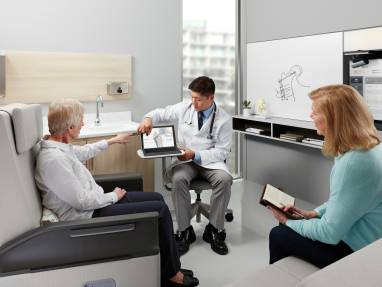 Shared Decision Making
No longer just a place for medical exams and treatments, the exam room is also a space where consulting, learning and person-to-person sharing happen.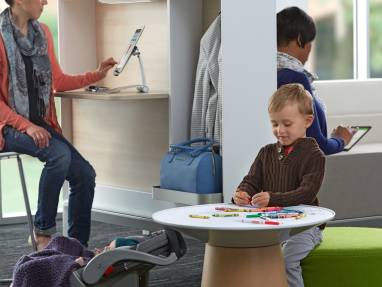 Productive Transitions
By providing more choices and supporting a range of postures and activities, waiting spaces should be adaptable and productive environments.
Services
Group Purchasing
Steelcase Health group purchasing options can be attained through the following organizations:
For more information, contact Customer Care or Steven Knippen, National Accounts Manager – Steelcase Healthcare.
Government Solutions
Steelcase has a GSA Multiple Award Schedule that features products applicable for virtually every area within a healthcare environment.
Access our product portfolio through GSA Contract GS-27F-0014V.
Design Accreditation
Steelcase Health is proud to be the educational partner for The Center for Health Design and the Evidence-based Design Accreditation & Certification (EDAC) program.
We work closely with the design community, supporting their desire to become accredited and certified. This includes offering webinars, networking events, and more.