Steelcase Health uses a human-centered and evidence-based approach to design intuitive products, inspiring spaces and experiences that are inclusive for all people involved in care. ​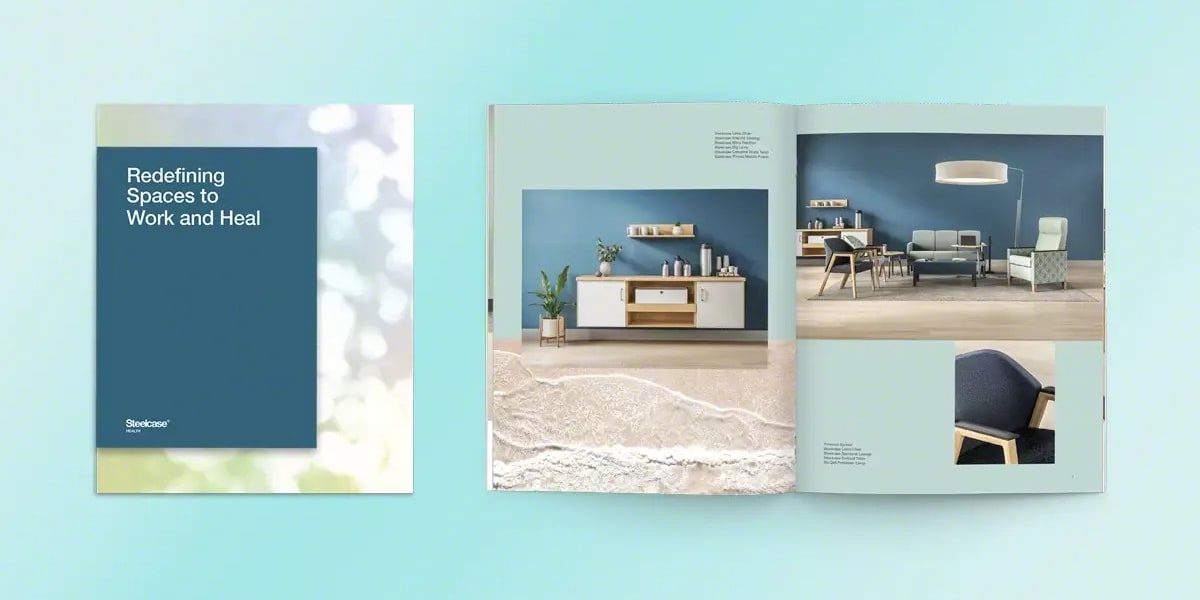 Redefining Healthcare Spaces Lookbook
In our latest lookbook, see how redefining healthcare spaces means focusing on the connection of patient satisfaction, clinician burnout, rising costs and safety.
Request a free digital or printed copy today.
Latest News + Research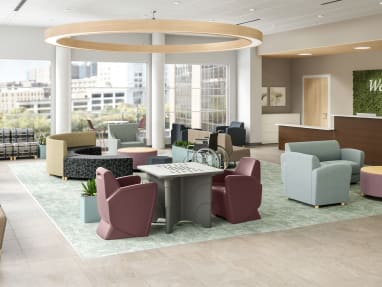 June 1, 2022
To help organizations and designers create safe and welcoming behavioral health spaces, Steelcase Health synthesized their research into seven design principles that together form a multilayered strategy.
Services
Group Purchasing
Steelcase Health group purchasing options can be attained through the following organizations:
For more information, contact Customer Care or Steven Knippen, National Accounts Manager – Steelcase Healthcare.
Government Solutions
Steelcase has a GSA Multiple Award Schedule that features products applicable for virtually every area within a healthcare environment.
Access our product portfolio through GSA Contract GS-27F-0014V.
Design Accreditation
Steelcase Health is proud to be the educational partner for The Center for Health Design and the Evidence-based Design Accreditation & Certification (EDAC) program.
We work closely with the design community, supporting their desire to become accredited and certified. This includes offering webinars, networking events, and more.