Active learning. Active minds. Active spaces.
Steelcase Education is focused on helping schools, colleges and universities create the most effective, rewarding and inspiring active learning environments to meet the evolving needs of students and educators.
Using an insight-led approach, we design solutions for the many spaces learning happens, from classrooms and libraries to in-between spaces and cafes. We have a passion for understanding how learning best takes place and how smarter, active learning spaces can help.
Latest 360 Research + News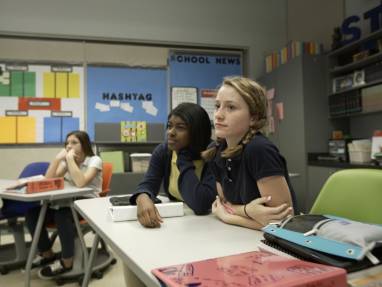 Listen: Strategies + Techniques to Engage Students
Two educators passionate about active learning share their strategies and techniques for engaging students. Dr. Julie Marshall, teacher from South Carolina's Saluda Trail Middle School, and Randy Hall, an educational technology facilitator at the Lower Hudson Regional Information Center in New York, discuss how to reimagine and reinvent classrooms to break down barriers, develop trust and prepare students for the future.
Featured Products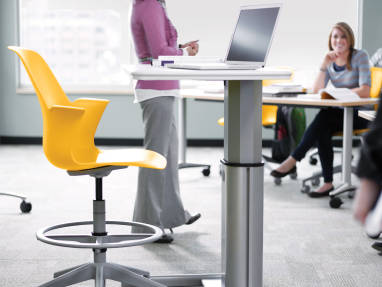 Node
The Node school chair is mobile and flexible. It's designed for quick, easy transitions from one teaching mode to the next. With Node, a classroom can transition from lecture mode to team mode and back again, without interruption.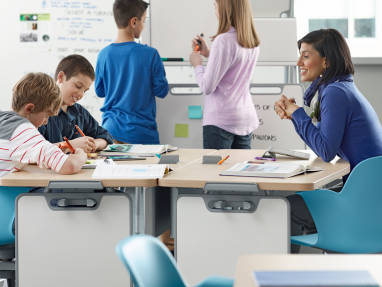 Verb
Verb is an integrated collection of classroom furniture including tables, whiteboards, and instructor lectern and desk stations designed to support a full range of teaching and learning styles.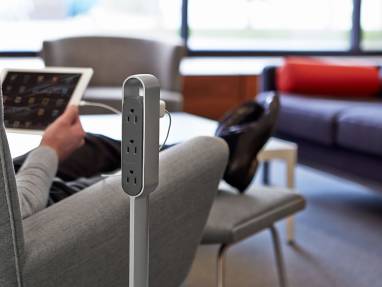 Thread
Thread simplifies power distribution, providing power to the devices we use and the places where we work and learn.
Brody
Introducing the Brody WorkLounge. Designed to be good for your body and good for your brain.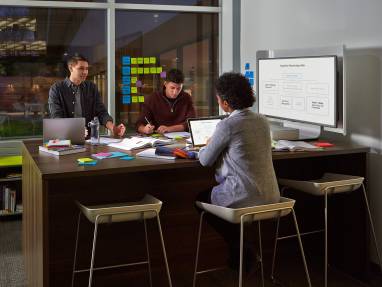 media:scape
media:scape integrates technology and furniture to bring people, space and information together for a greater collaborative work environment and more productivity than ever before.
Insights + Applications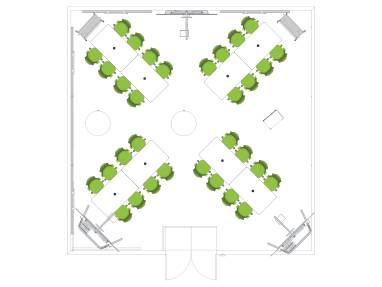 Insights + Applications Guide
Our Insights and Applications Guide provides the latest thinking on classroom design and learning spaces.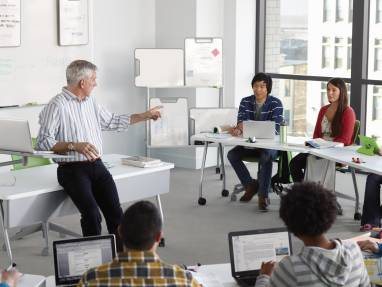 Classrooms
We rethink "the box" and move away from the traditional setting of rows of fixed tablet chairs and a lectern.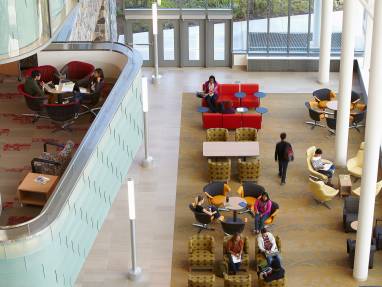 Libraries
Today's students demand choices, requiring libraries to offer a range of spaces to support the many ways they learn.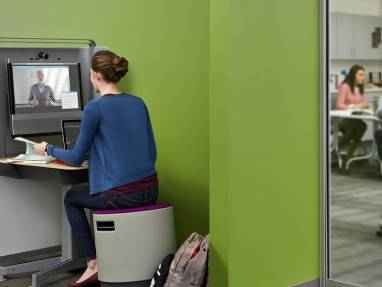 In-Between Spaces
Every space is a learning space. We reimagine how lounges, hallways and other informal areas can be flexible, friendly learning spaces for individuals and groups.
Services
Professional Development
Professional Development
Integrating technology, space and pedagogical innovations into meaningful lessons is critical for student success. Add new dimension to instruction through inquiry, coaching and guided exploration.
These services help educators ensure best practices are immediately integrated into instructional planning, delivery and student interactions.
Our Services Include
Online tools
Onsite engagements
Virtual coaching and team teaching
Space planning
Webinars
Regional events
For more information, contact us at ProfessionalLearning@steelcase.com.
E&I Cooperative Services
E&I Cooperative Services
E&I is the member‐owned, not‐for‐profit sourcing cooperative delivering expertise, solutions and services to higher education and related institutions. E&I provides members with access to a diverse portfolio of competitively awarded contracts, electronic procurement platforms and consulting services to help them source effectively.
By leveraging the knowledge and expertise of more than 3,000 member institutions, E&I helps members reduce costs and optimize supply chain efficiencies.
National Joint Powers Alliance® (NJPA)
National Joint Powers Alliance® (NJPA)
National Joint Powers Alliance® (NJPA) is a public agency serving member government, education and nonprofit agencies across the United States and Canada as a municipal contracting agency. NJPA is driven to provide efficient public service as a municipal contracting agency through proven processes for nationally solicited and competitively awarded contract purchasing solutions.
NJPA is committed to serving members with a continuous effort to meet present and future needs in a cost-effective manner delivering the very best products and services through nationally leveraged contracts, such as cooperative purchasing.
To learn more visit NJPA at: www.njpacoop.org
Financial Services
Financial Services
Smart Financing
Create an active learning environment with great products from Steelcase Education while taking advantage of the Smart Financing program benefits from Steelcase Financial Services.
Steelcase Financial Services offers exceptional financing rates as low as 0% for 2 years and other special lease rates. Minimum order is $5,000.
Financing can help you:
Eliminate budget constraints
Achieve low per-student pricing
Provide end-of-lease flexibility
For more information, contact us at financing@steelcase.com.
Recycling + Reuse
Recycling + Reuse
Finding a New Purpose
Taking care of our environment is key to Steelcase. Part of that is being smart with how furniture is handled once it is no longer wanted or needed. Steelcase can help.
Our Phase 2 Program consultants can evaluate furniture inventory and offer options for reuse — all with a zero landfill goal. The intent is for these used products to be placed back into service for reuse or recycled into new usable products. There are many options to choose from with social, environmental and economic benefits, and may help earn credit toward LEED certification.