Explore Spaces for New Ways to Work​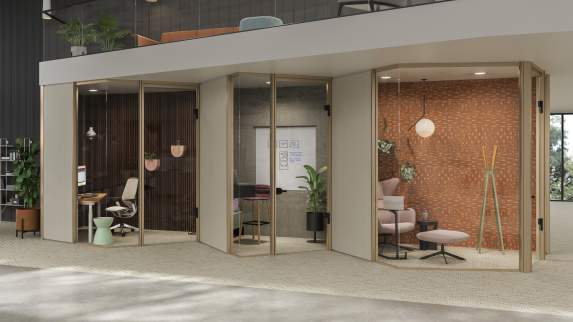 Everwall privacy nooks provide a comfortable and cozy spot for focus work, a phone call or a break in between meetings. ​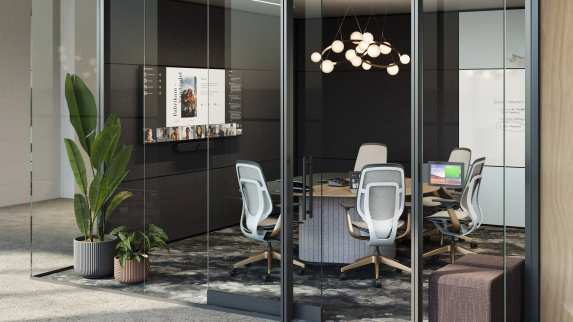 New Ocular table shapes are designed for hybrid collaboration, providing a better experience for in-person and remote participants.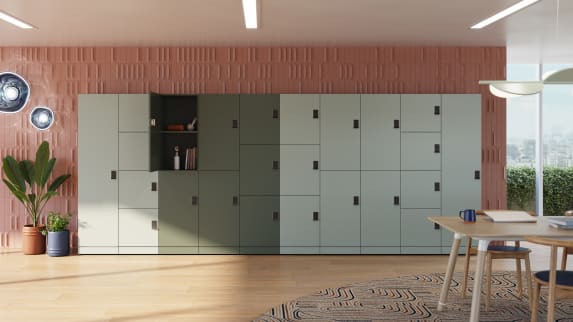 Tuck away your sneakers and bike helmet for the day, WorkValet is a customizable and secure locker and storage system that welcomes you as you transition into the workday.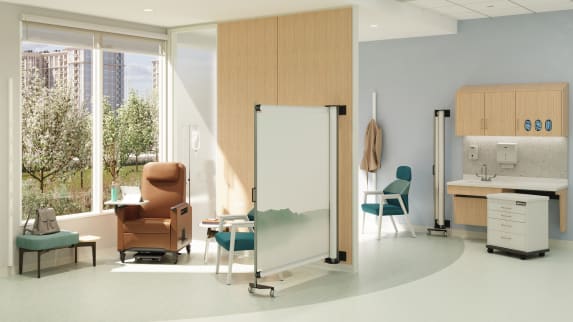 Movable screens, modular casework and mobile furniture can provide ad-hoc flexibility to healthcare spaces.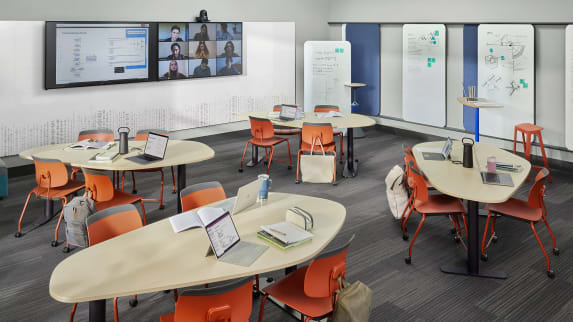 Today's best learning spaces are designed for participative, active and engaging learning experiences.