New Products for a Better Work Experience
Expectations have changed. New solutions give people better ways to focus, collaborate and connect.
New Settings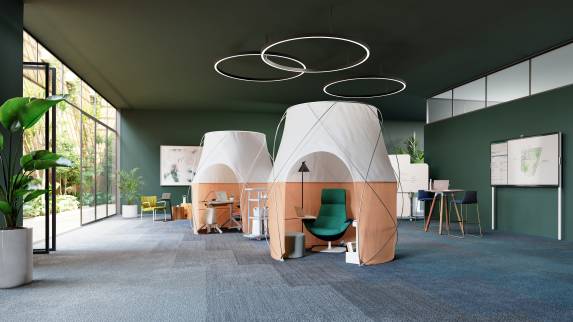 A Sweet Retreat
Bring moments of delight to the office with a novel and compelling way to achieve comfort and privacy.
Explore Now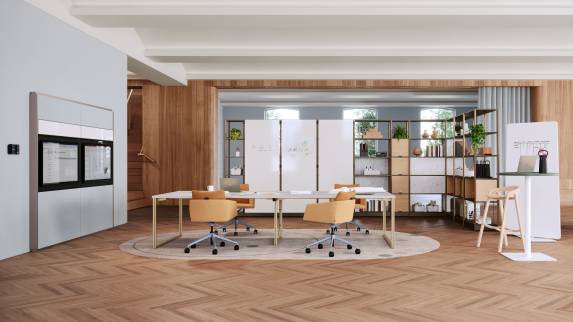 Open and Airy
Move collaboration into the open and give people a sense of safety and control over their teams' privacy.
Explore Now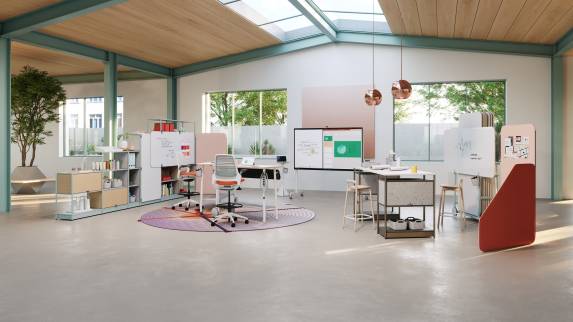 Ready. Set. Go.
Generate new ideas in an adaptable team studio that flexes on demand and supports active collaboration.
Explore Now
Home Office Home Run
Stay as productive at home as you are in the office in a hardworking and inspiring WFH space.
Explore Now
Privacy Please
Find just the right amount of visual and acoustic privacy in a space designed for focus time.
Explore Now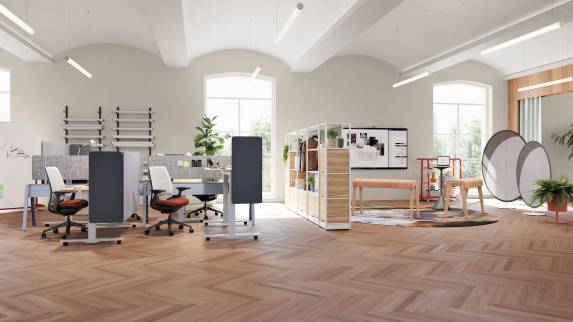 Dream Team Home Base
Collaborate with the team and find time to focus in a team home base designed for both.
Explore Now
Inside and Out
This WorkCafé and adjacent outdoor space will reinvigorate and recharge you throughout your day.
Explore Now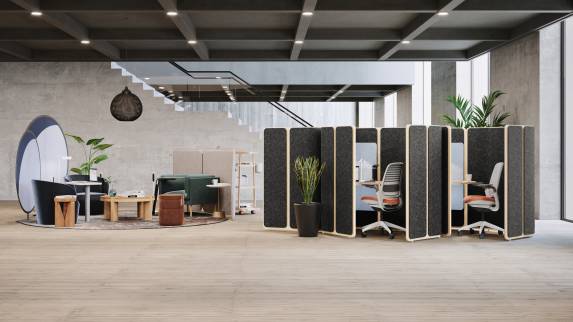 Choice Moments
Drop in to this multipurpose space when you're in between meetings and on the go.
Explore Now
Reimagined Retreats
Reimagined Retreats
Inspired by tents, designed for the workplace, Steelcase Work Tents provide privacy and shelter in the office.
Boundary Tent Turnstone Simple Lounge Steelcase
Turnstone Simple Lounge
On the QT Turnstone Bivi Height Adjustable Desk Buy Online
Steelcase
Turnstone Bivi Height Adjustable Desk
Define Your Destination
Define Your Destination
Create an inspiring and productive home for teams with Steelcase Flex Active Frames.
Room to Roam
Room to Roam
Bring teams together even when they're working apart with Steelcase Roam for the Microsoft Surface Hub 2S 85".
Chair of Choice
Chair of Choice
Inspired by the home and designed for the work day, Marien152 is a richly-tailored seating experience.
EMU Rio Chair Branca Table Mattiazzi Customize
Branca Table
Retail $4,122 USD
Retail $4,740 CAD
Leva Armchair Mattiazzi Customize
Leva Armchair
Retail $1,295 USD
Retail $1,489 CAD
Paste Lounge Chair Stoolen Uhuru Customize
Stoolen
Retail $900 USD
Retail $1,035 CAD
Solo Stools Mattiazzi Customize
Solo Stools
Retail $1,049 USD
Retail $1,206 CAD
360 Research
We're learning from what the world's been through. While people have had different experiences throughout the crisis, it has led to five overarching things people need and expect to move forward. It's time for a work experience that's fundamentally better.