Think's award-winning design re-imagined what an office chair could do, and how sustainable it could be. It's simple, weight activated controls allow anyone, anywhere to get comfortable and get to work.
Configure Now

Planning for the Workplace?
Uncover options to create an inspiring space.
Configure Now
Buy Now

Shopping for a Home Office?
See all the options for your work-from-home upgrade.
Buy Now
–
Smart Simplicity
Our first office chair designed with a weight-activated mechanism – Think does the thinking for you. Designed to meet the growing trend of mobile workers and their needs, Think allows anyone to get comfortable quickly.
Performance Features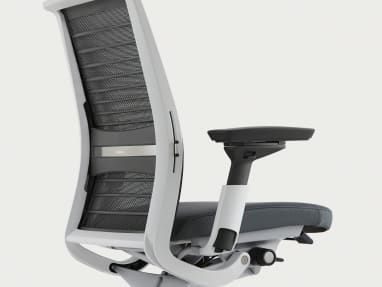 Back Support
LiveBack® Flexor System conforms to your spine to provide flexibility and support as you move.​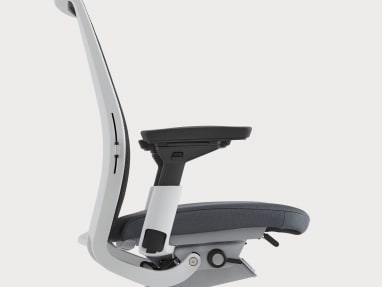 Weight-Activated Adjustments
Responds to your body weight to provide the right amount of back tension as you recline. Includes "boost" offering 20% additional tension for those who need it.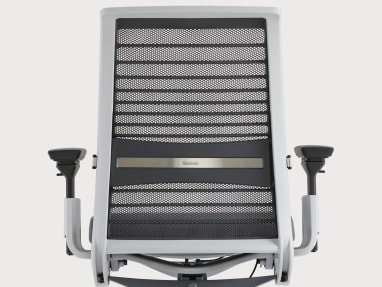 Lumbar Support​
Standard height-adjustable lumbar support.​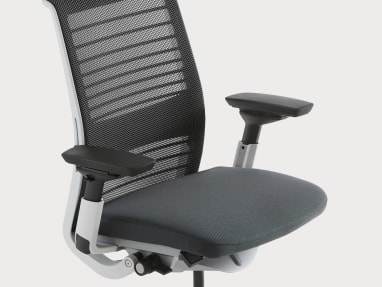 Seat Ergonomics​
Seat includes flexible edges and adaptive bolstering in the foam providing a pressure-free sit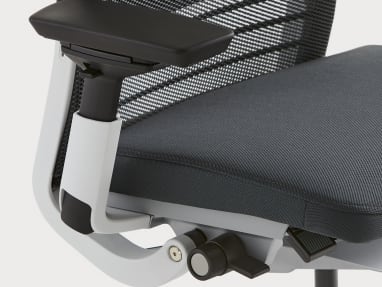 Recline Adjustments​
Recline range includes full recline, a boost setting, mid stop, and upright back lock.​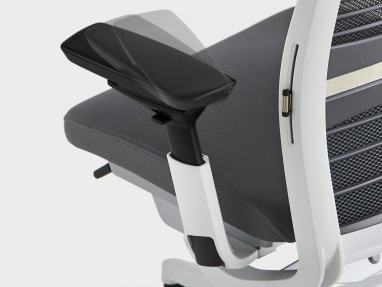 Fully Adjustable Arms
Standard 4-dimensional arm support adjusts to preferred height, width, depth and pivot.
Design Story
Think is the simplest, most streamlined embodiment of our understanding of people who sit — and how they sit throughout the day.
Our learnings are based on research and collaboration with universities, including the Technical University of Denmark, Michigan State University and the University of Vermont Back Research Center. To scientific studies, we add years of observational research in the workplace.
–
Smart. Simple. Sustainable.​
Think challenged what a traditional chair could do and how sustainable it could be. Designed with fewer parts for ease of recycling and even quicker disassembly Think incorporates more recycled content making up to roughly a third of the chair's weight. ​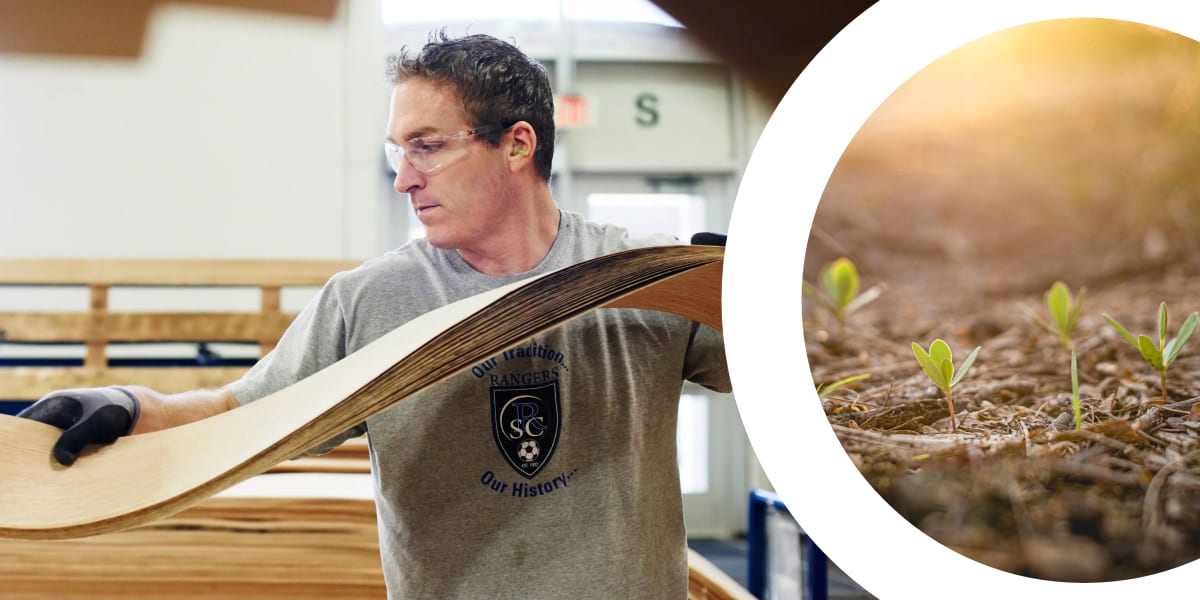 Sustainability
Designing for Sustainability
We create products that are good for people, and good for the world. Our products and operations are designed around a commitment to reduce climate change, reinforced by sustainable practices across our value chain.
Our Sustainable Design framework ensures our products are designed with consideration of life cycle thinking and cradle-to-cradle principles:
Source materials responsibly
Minimize global warming and other life cycle impacts
Ensure material health
Enable end-of-use strategies
Specifications
Standard + Optional Features
Standard + Optional Features
Think Options
Arm Options
Armless
Fixed arms
Adjustable arms
Additional Options
Polished aluminum base
Glides
Adjustable or Fixed Lumbar Support
Adjustable headrest
Coat hanger
Surface Materials
Overview
Translucent 3D Knit back is available in 14 colors.
Matching seat upholstery is available
Create your own look by choosing any of the thousands of Steelcase and
Designtex fabrics, leathers, and vinyls.
Custom materials are an option.
Available with a fully-upholstered seat and back in any of the thousands of
Steelcase and Designtex fabrics, leathers and vinyls.
Custom materials are also an option. The foundation fabric on the back cushion (seen from behind the chair) will always match the frame color, either black or slate.
Frame Finishes
Black 6205
Seagull 7243
Platinum Metallic 4799
3D Knit Fabrics
Coconut 5065
Turmeric 5096
Tangerine 5094
Scarlet 5095
Concord 5097
Maya Blue 5091
Blue Jay 5098
Royal Blue 5089
Sailor 5059
Wasabi 5090
Nickel 5093
Graphite 5092
Licorice 5064
Malt 5066
Root Beer 5067
Availability
Availability
This product is available in the following regions:
Asia Pacific
Central America
South America
North America
Europe
Middle East
Africa
Not available in your region?
If you're interested in purchasing a product that's not available in your region, please contact your local dealer for purchasing options.
Warranty
Warranty
Think chair and stool are durable enough to handle weight up to 400 lbs and are backed by the Steelcase Limited Lifetime warranty – 12 years, multi-shift, 24/7 parts and labor.
Adjustability
Adjustability
Think – Adjustability
Think adapts cleverly to your natural movements and has simple controls that are easy to find, understand and use.
Awards
Awards
2014
Environmental Leader Product Award
Spark Awards
Silver
A+ Awards
Finalist
Granter: Architizer magazine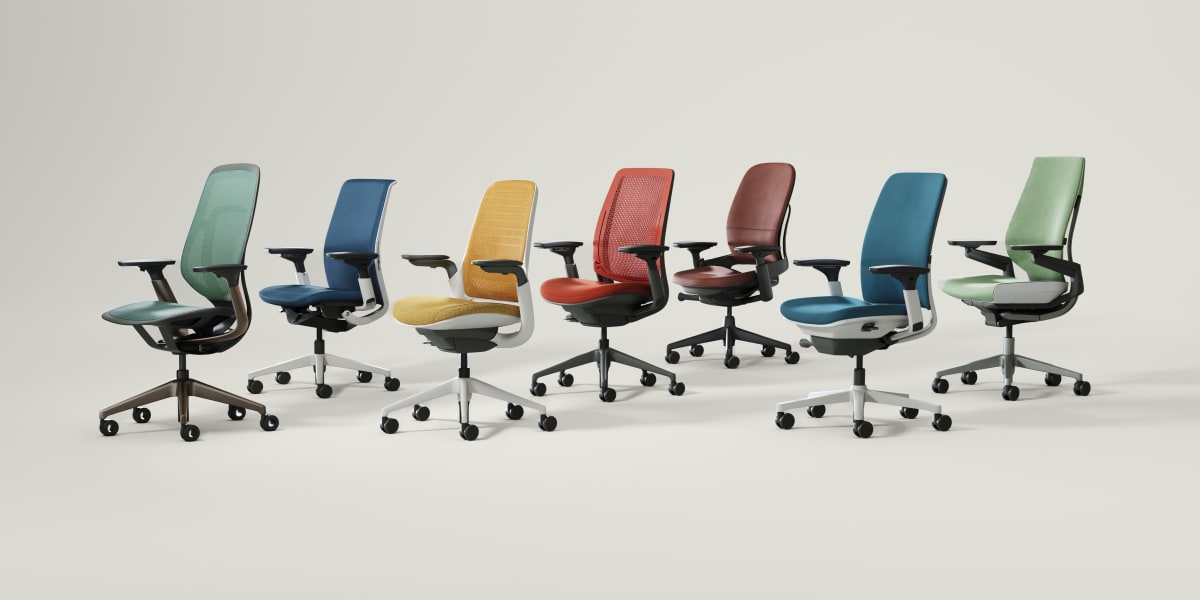 Seating that Works Better for You​
Explore our portfolio of high-performance seating to find the chair that works best for you.