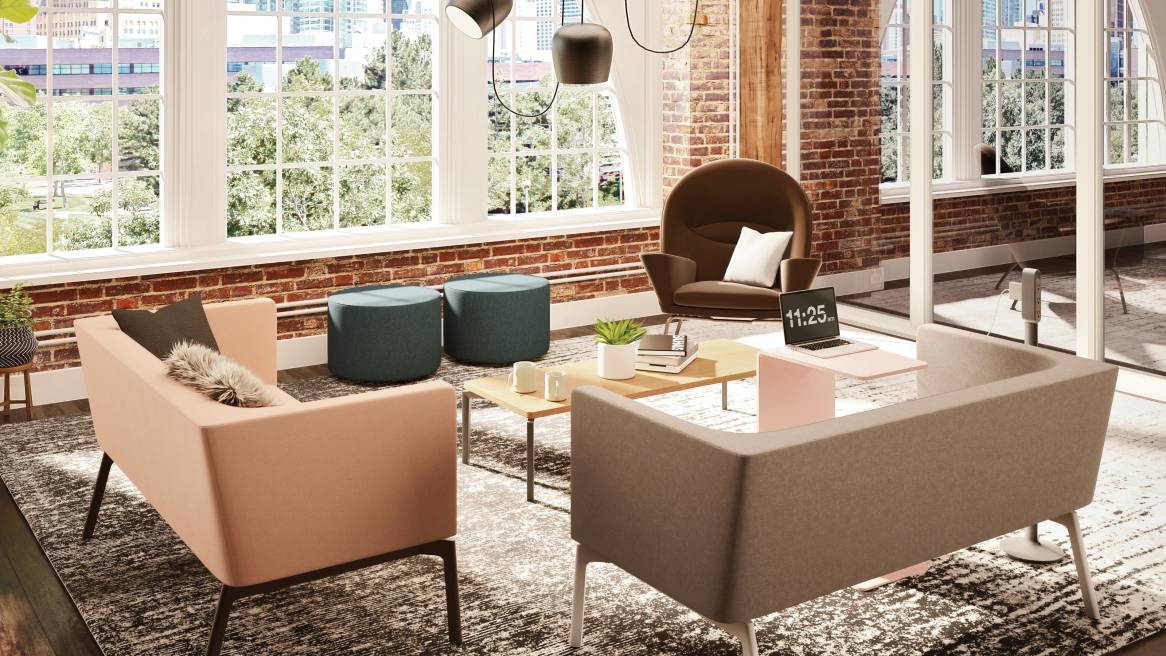 News
According to supplyinsights.com, "the Supply Chains to Admire™ work is an annual study of supply chain excellence." Showcasing the full report, the website notes that "it is a study of supply chain performance and improvement of publicly held companies." Included in the list are top technology and food organizations as well as Steelcase, the only furniture organization.
New Insights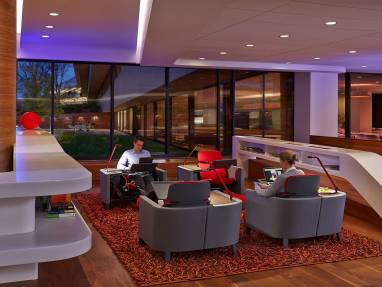 Overwhelmingly, workers are rejecting the uninspiring sea of sameness that has come to be known as "the office." This cultural movement is redefining the corporate workplace — from a singular focus on efficiency, towards a pluralistic approach that enriches the physical, cognitive and emotional wellbeing of people.
Find out more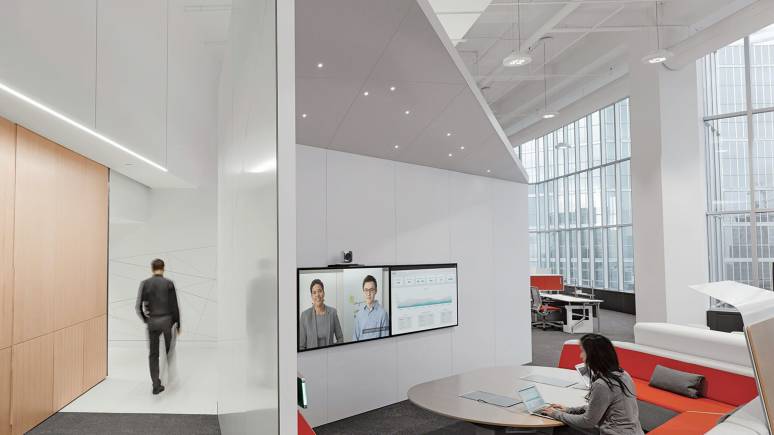 The Steelcase Global Report uncovered a correlation between engagement and the workplace. These findings led to important insights that leading organizations can use the workplace to drive engagement.
Read full article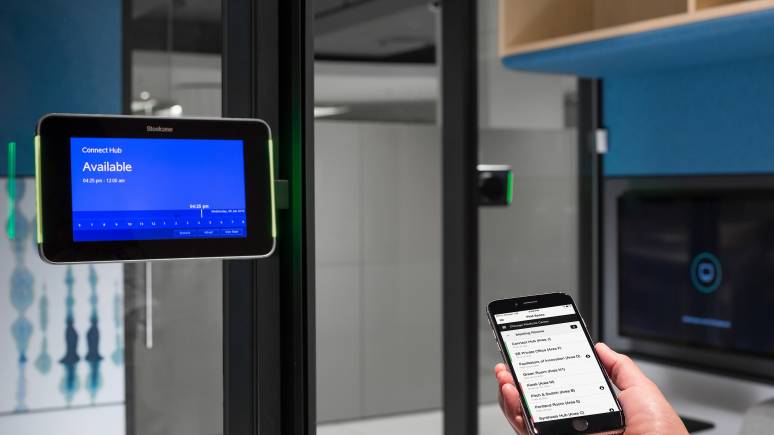 The advent of the Internet of Things has led to smart homes and smart cars and accelerated the desire for smart + connected workplaces. In this episode of 360 Real Time, Scott Sadler, manager of integrated technologies discusses the future of smart + connected spaces and how thoughtfully integrated technologies can use data to improve the experience people have at work.
Read the article
In the race for bigger, faster and better, innovation and creativity come at a price, demanding the brightest minds and hottest talent in the industry. But while innovation and creativity may come naturally to some, organizations of all sizes often struggle to remain nimble and support the quick pivots necessary for the creative process.
Read the article
There's growing concern among students, parents, educators, administrators, governments and employers: The return on investment in education needs bolstering, and that requires an updated perspective, new strategies and new metrics for student success.
Read the article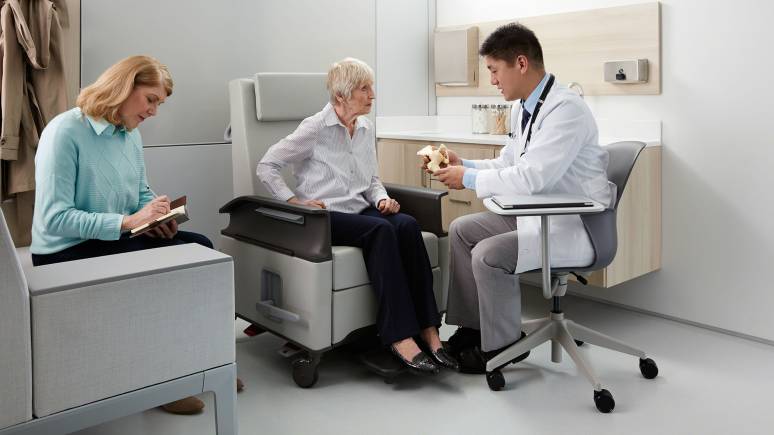 Going to the doctor is one of the most personal and vulnerable experiences we have. Yet, today's exam room is designed for the old model of healthcare – for physicians to perform physical exams, minimal charting or typing on a computer.  Now, Steelcase has identified ways that actively support our physical, technological, and emotional needs.
Read the article
Featured Products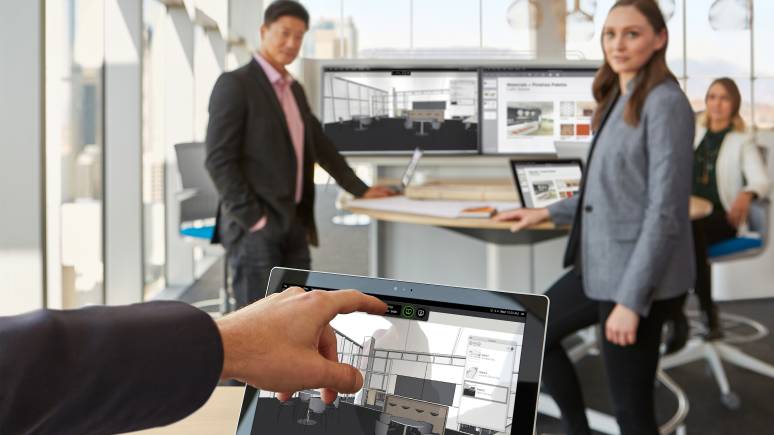 media:scape Virtual PUCK
media:scape Virtual PUCK allows meeting participants to share content wirelessly from a laptop, maintaining the simple "Open. Connect. Share." experience of media:scape.The app seamlessly integrates with media:scape settings.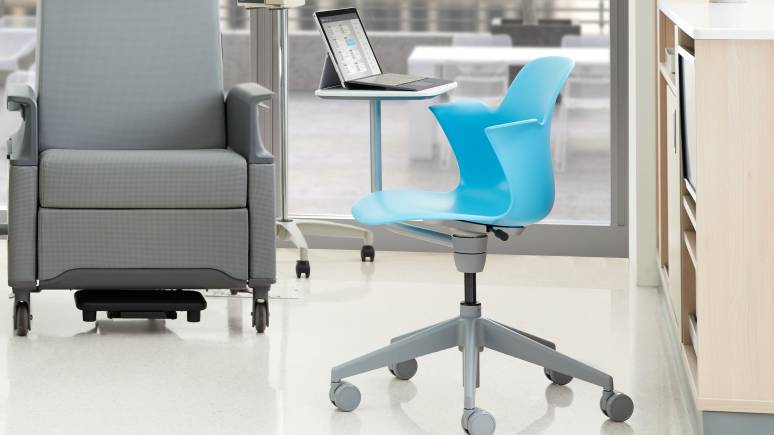 Node with ShareSurface is designed to foster a better shared healthcare experience for clinicians, patients and family members.
Node with ShareSurface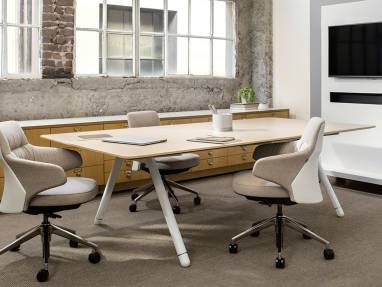 A better way to work together. Potrero415 by Coalesse is a refreshing antidote to the conventional conference-room.
Potrero415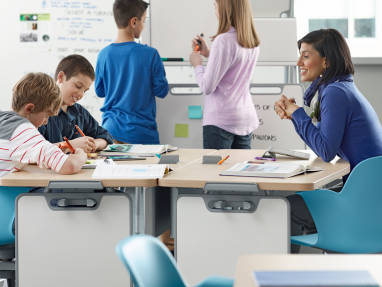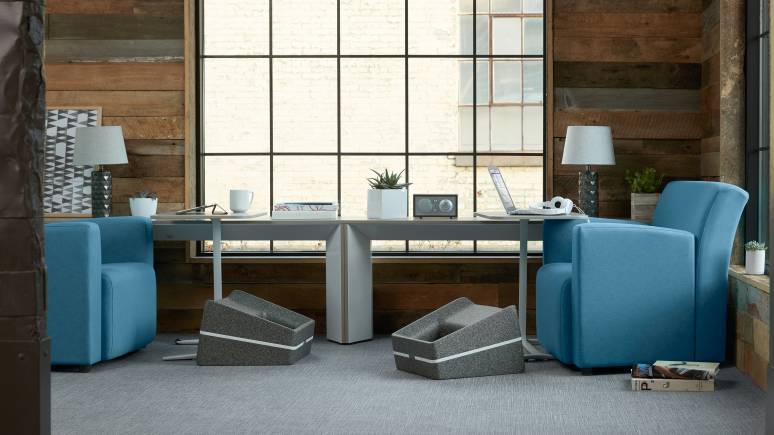 Jenny Low
With a deeper reclined seat, Jenny Round Low and Jenny Club Low position users in true lounge posture for a casual approach to work in the office. Its updated, lower profile delivers a warm residential feel, lending authenticity and personality to any space.