We believe that healthcare is a shared experience —that transformative solutions consider the wellbeing of patients, care teams and communities.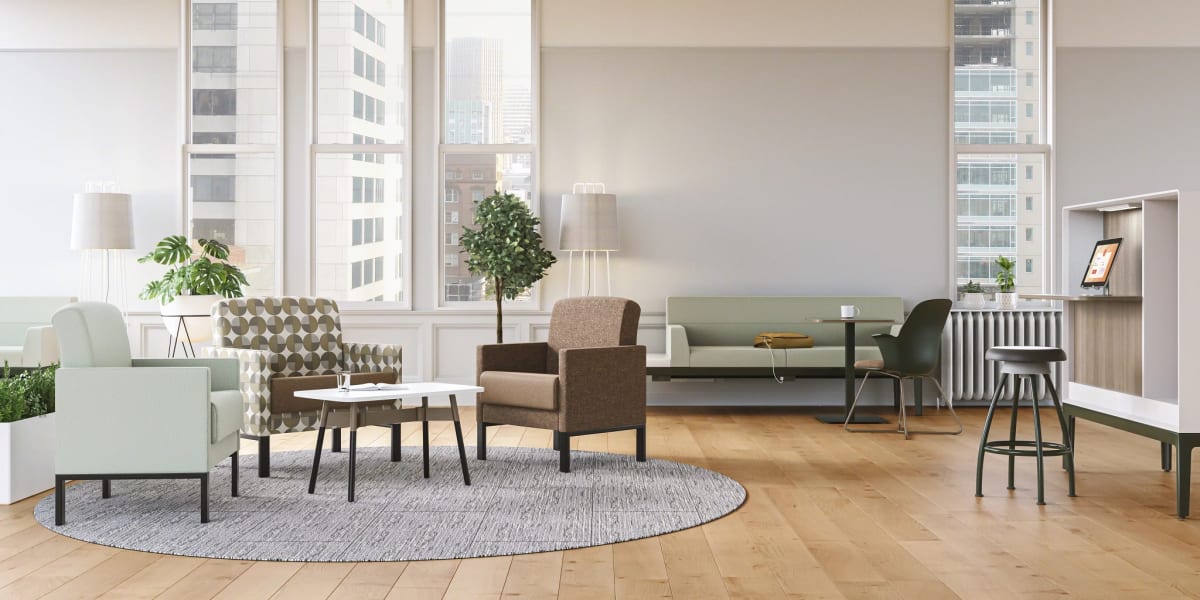 Waiting Spaces
Purposeful and productive waiting spaces provide hosting amenities, access to power and multiple seating options to meet the needs of a variety of patients and family members.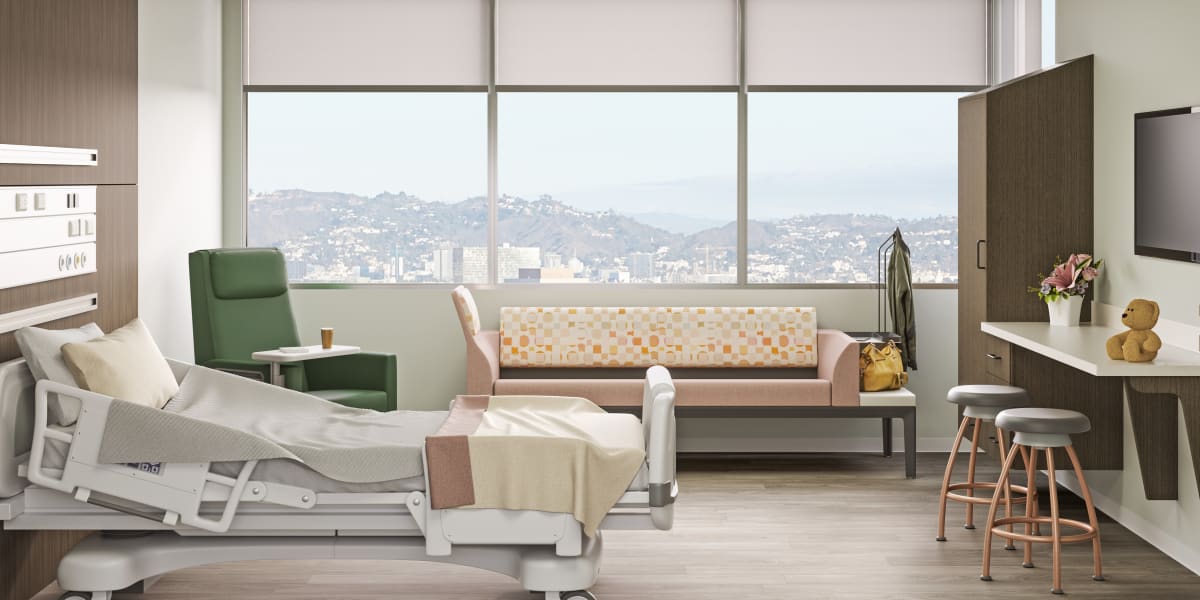 Patient Rooms
Welcoming patient rooms provide a hosted environment that considers the fundamental needs of friends and family members and helps them partner with clinicians.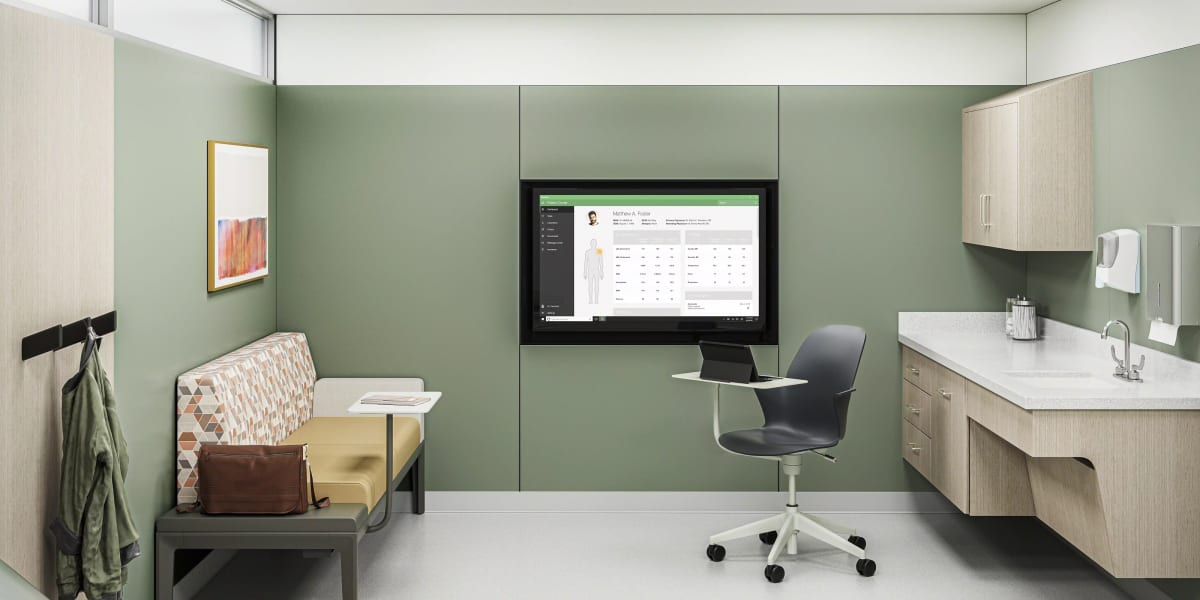 Exam + Virtual Care Rooms
Innovative exam and consultation spaces effectively allow clinicians to engage with patients (in person and from a distance) by considering changing user needs, increased family involvement and evolving technology.