Post-COVID At Home Learning Spaces
The demands on teachers to engage students in their home learning spaces has never been so challenging, and post-COVID, educators will have to conduct more classes from their home offices. These home offices and students' learning spaces will need to facilitate distance learning with technological tools, effective storage, and flexible furniture.
Teaching From Home
The educator's home office can be small but efficient, tucked into the corner of a room with features and options that bring comfort, support and the tools needed to enable them to manage teaching from home.
Bookcase provides a place for reference materials and personal artifacts to create a more human, approachable impression for students on video.
The use of a laptop and monitor provide screen space for content on one device and the ability to see students joining remotely on the other.
Ergonomic task chair and height-adjustable desk create a comfortable work environment.
Height-adjustable desk allows the instructor to sit and work, or stand at the whiteboard and still be visible on camera for video instruction.
Learning From Home
Create a dedicated learning space in a spare room or the corner of a living space that supports family members of all ages.
Height-adjustable desk can be raised or lowered to accommodate a variety of students and age ranges.
Mobile storage stores supplies to keep everything needed to learn within reach.
Ergonomic task chair and height-adjustable desk encourage movement and wellbeing.
A folding screen controls visibility and distractions from other activities and can be moved to shield the view during video calls.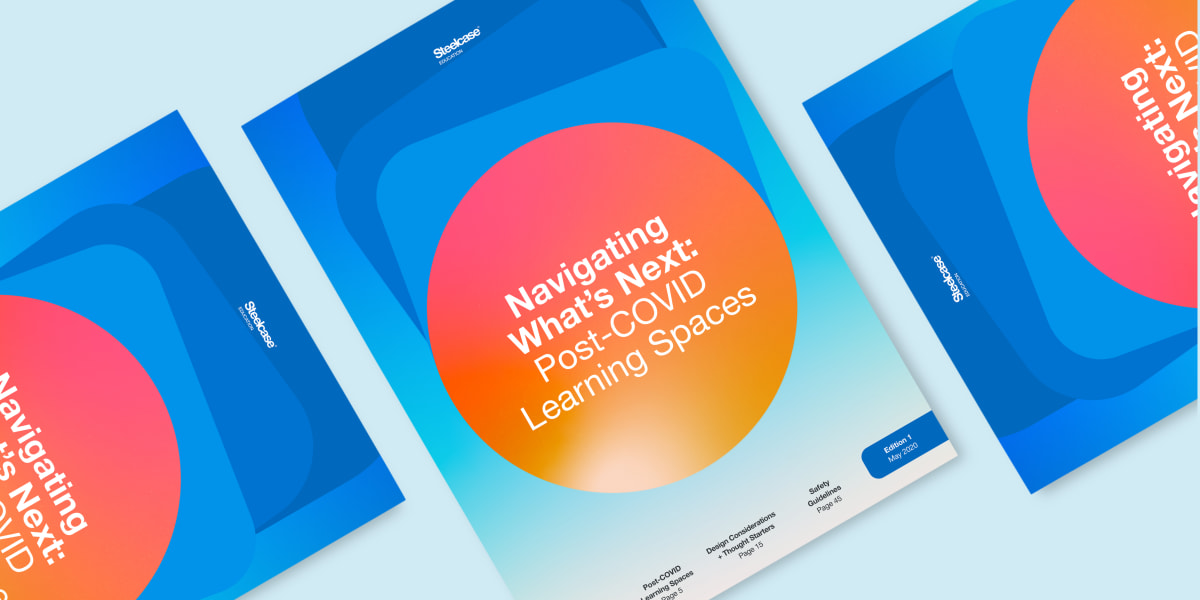 Navigating What's Next
To learn more about design considerations when planning for the now, near and far time horizons, read the Navigating What's Next: Post-COVID Learning Spaces guide.