Post-COVID Learning Spaces
As institutions plan for in-person classes and activities to return in waves, they need a strategy for the post-COVID physical environment that follows new social distancing safety protocols and allows people to interact and learn. Three key strategies to consider when retrofitting spaces now or reconfiguring classroom furniture layouts for social distancing in the near term are:
1
Density
The number of people per sq. ft/m
2
Geometry
How the furniture is arranged
3
Division
Using screens, panels or barriers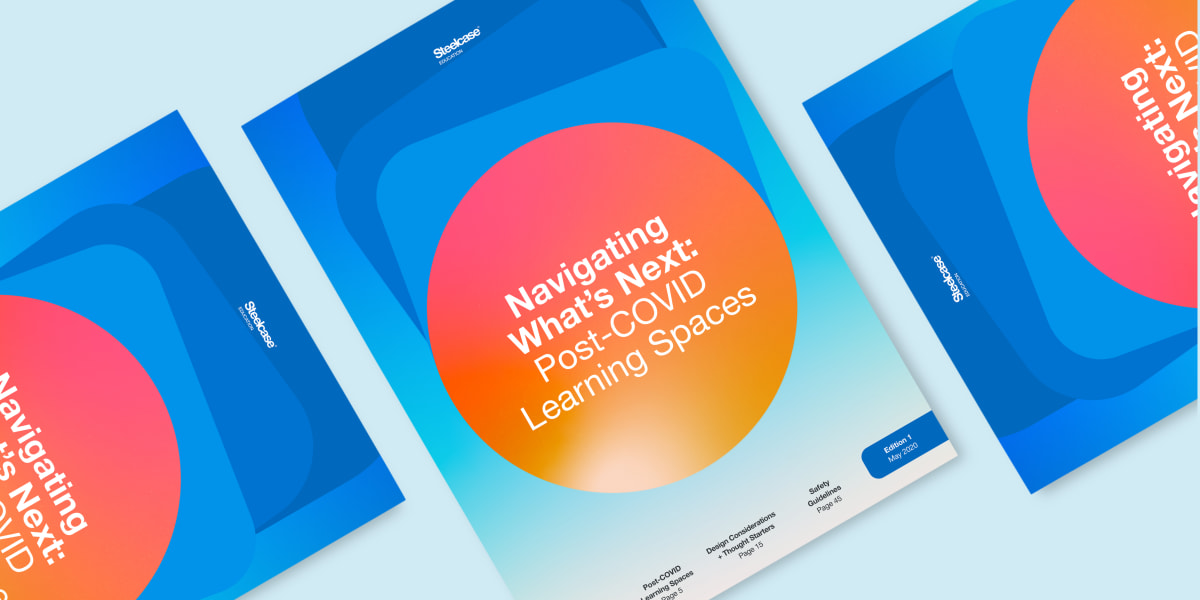 Navigating What's Next
To learn more about design considerations when planning for the now, near and far time horizons, read the Navigating What's Next: The Post-COVID Learning Spaces guide.