Steelcase Series 1 gives you essential ergonomics and quality at a great value. This high-performance office chair boasts space efficiency, weight-activated controls and an even more sustainable option.
Configure Now

Planning for the Workplace?
Uncover options to create an inspiring space.
Configure Now
Buy Now

Shopping for a Home Office?
See all the options for your work-from-home upgrade.
Buy Now
Ergonomics for Everyone​
Steelcase Series 1 offers an exceptional entry point into high-performance ergonomic office seating, characterized by space efficiency and weight-activated tension adjustments – customized to fit you.​
Take Your Pick​
Select from two ergonomic mesh chair back designs: the original Series 1 3D Microknit Back or Series 1 Air Back. ​
The Air Back option features a specially engineered geometric wave pattern that flexes in two dimensions to encourage movement and posture changes while providing the spine with responsive support.​
The 3D Microknit Back features a system of flexors tucked neatly inside the backrest, which mimic your spine to provide flexibility and continuous lower-back support.
Performance Features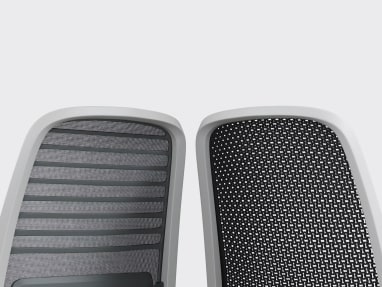 Back Support​​
Two back styles offer ergonomic support and encourage movement throughout the day. Select 3D Microknit Back or Air Back.
Adjustment Mechanism​
Responds to your body weight to provide the right amount of back tension as you recline. Includes "boost" offering 20% additional tension for those who need it.​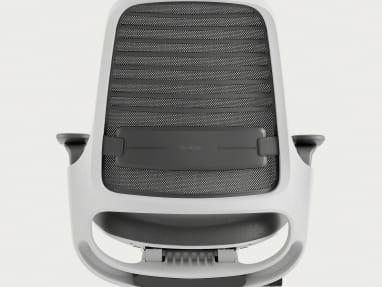 Lumbar Support​
Additional adjustable lumbar support comes standard.​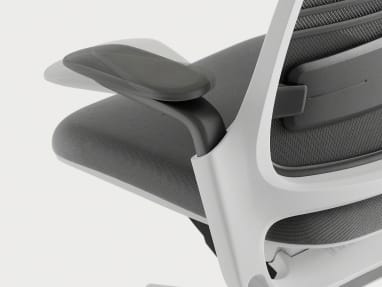 Fully Adjustable Arms​
Standard 4-dimensional arm support adjust to your preferred height, width, depth and pivot.​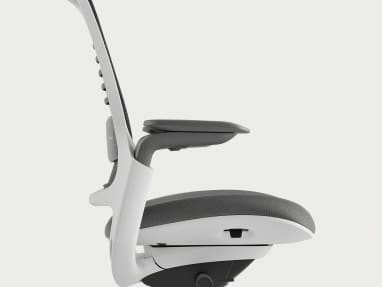 Recline Adjustments​
Recline range includes full recline range, a boost setting and upright back stop.​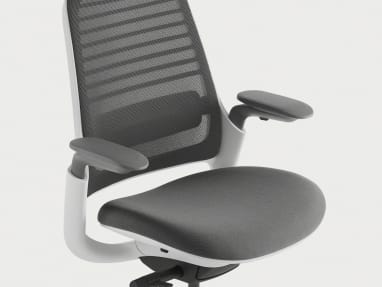 seat ergonomics
Seat is height- and depth-adjustable. Flexible edges and adaptive bolstering in the seat foam provides pressure-free comfort.
Delivering on What's Important​
Performance, style and choice. Choose from plenty of back, seat and frame color choices to create the perfect chair to fit you and your space. Steelcase Series 1 is where serious support, lighthearted looks and exceptional value all come together—a different class that's still best-in-class.
Steelcase Series 1 with CarbonNeutral® product certification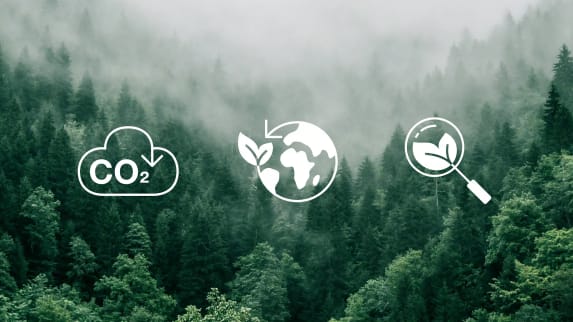 Sustainability Impact
We work towards better futures for the planet by designing and manufacturing products that respect our natural world, while helping to restore its resources. To do this we: reduce our carbon footprint, design for circularity and choose and use materials responsibly.
Steelcase Series™ 1 led the way as our first chair available with CarbonNeutral® product certification. It is shipped ready to assemble compared to fully assembled which means more products can be shipped on fewer trucks, helping reduce carbon emissions in transport by 50%.
Series 1 has a third-party verified Environmental Product Declaration (EPD) for complete lifecycle environmental impact transparency, has achieved BIFMA LEVEL® 3 certification, and indoor air quality (IAQ) certification through Scientific Certification Systems Indoor Advantage™ Gold.
CarbonNeutral® Steelcase Series 1 Product Environmental Profile
Carbon Neutral 3D Microknit Back Chair
Specifications
Standard + Optional Features
Standard + Optional Features
STEELCASE SERIES 1 OPTIONS:
Chair or stool
3D Microknit Back or Air Back
CarbonNeutral® product certification available
4D arms, height adjustable arms, armless
Adjustable lumbar is standard; fixed lumbar is available (3D Microknit Back only)
Polished aluminum base 8046
Casters* or glides
Optional headrest (field installable)
Optional coat hanger (field installable)
*Hard casters are standard; optional casters in soft dual-wheel roll-control
​
CARBONNEUTRAL® PRODUCT CERTIFIED STEELCASE SERIES 1
Chair ​
4D arms, height-adjustable arms
Adjustable lumbar or fixed lumbar support​
Hard or soft casters​
DURABILITY​
Steelcase Series 1 and Series 1 Air are backed by the Steelcase Limited Lifetime Warranty and support users up to 400lbs.
Surface Materials
Surface Materials
Color schemes:
3D Microknit colors for 3D Microknit Back:
5T20 Nickel
5T21 Licorice
5T22 Royal Blue
5T23 Blue Jay
5T24 Scarlet
5T25 Malt
5T26 Wasabi
5T27 Tangerine
5T28 Concord
5T29 Graphite
5T30 Canary
5T31 Seagull
5T32 Aubergine
5T33 Peacock
5T34 Jungle
5T35 Merlot
5T36 Honey
5T37 Lagoon
5T38 Saffron5059
Polypropylene colors for Air Back:
6249 Platinum Solid
6205 Black
6053 Seagull
6BD6 Lagoon
6BD7 Saffron
Seat: Available in fabric, leather, vinyl
Global Availability
Global Availability
This product is available in the following regions:
Asia Pacific
Central America
South America
North America
Europe
Middle East
Africa
Not available in your region?
If you're interested in purchasing a product that's not available in your region, please contact your local dealer for purchasing options.
Find a Local Dealer.
Warranty
Warranty
Durability
Steelcase Series 1 chair is durable enough to handle weight up to 400 lbs. Series 1 stool is durable enough to handle weight up to 300 lbs. Both are backed by the Steelcase Limited Lifetime warranty – 12 years, multi-shift, 24/7 parts and labor.
Adjustability
Adjustability
Steelcase Series 1 was thoughtfully designed with integrated LiveBack technology, adaptive bolstering and 4D adjustable arms, delivering the dynamic performance you've come to expect from Steelca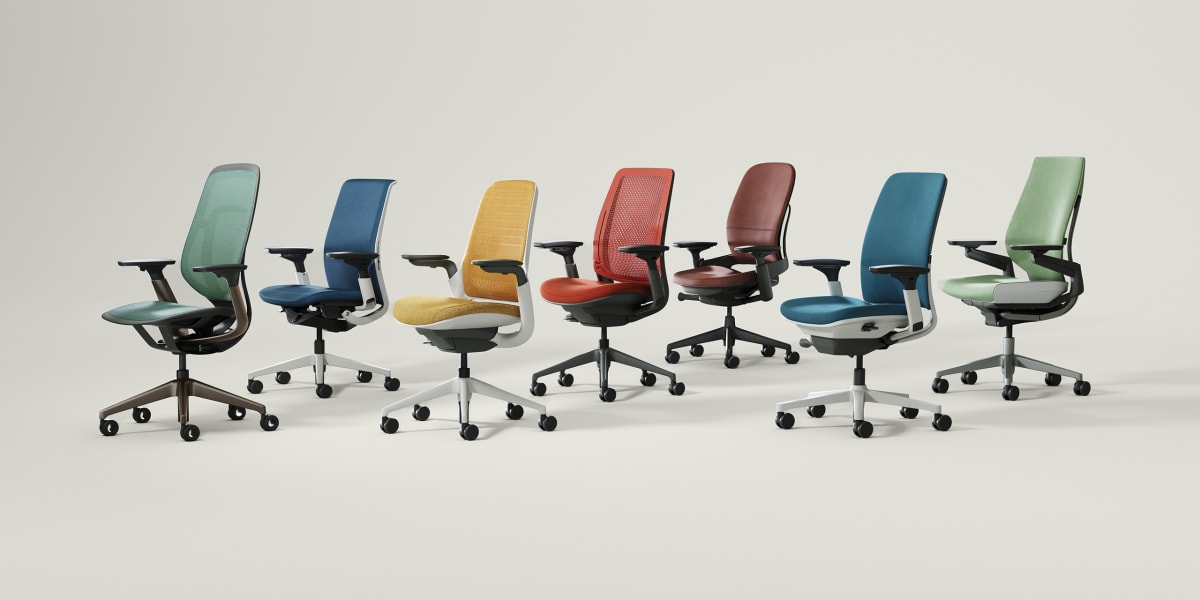 Seating that Works Better for You​
Explore our portfolio of high-performance seating to find the chair that works best for you.