Steelcase Flex Tables offer a modern and approachable vibe to the workplace. Soft corners and a wide range of material options allow for personalization and expression in any team space. Use one alone or bring them together. Steelcase Flex Tables are just right for all of your day's activities.
Features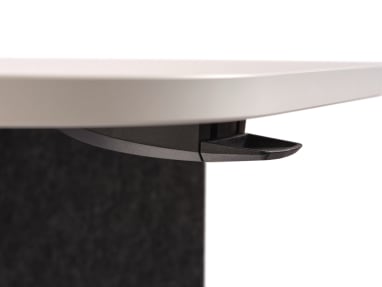 Height Adjustability
The pneumatic height adjustment of the Steelcase Flex Single Table allows for an easy transition between standing and seated height.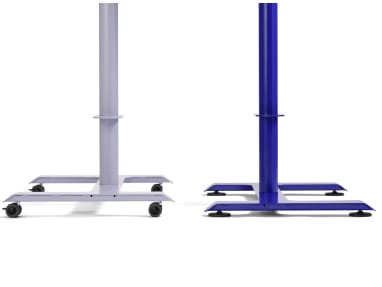 Castors / Glides
Castors and glides make it easy to move the Steelcase Flex Single Table around any space.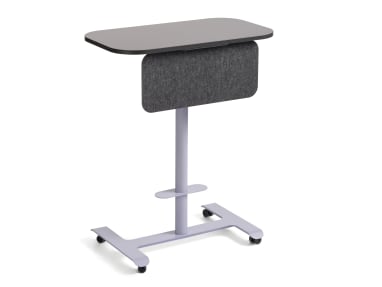 Modesty Panel
The optional modesty panel of Steelcase Flex Single Table provides additional privacy and customization options.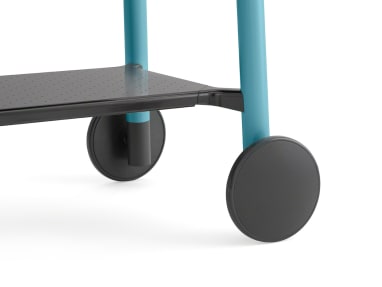 Wheels
The table's optional wheels provide the ability for you to easily move it across a team space. The wheels provide stability when in use and allow anyone to move it in minutes.
Hooks
Hang personal items and Steelcase Flex accessories within easy reach and off the ground.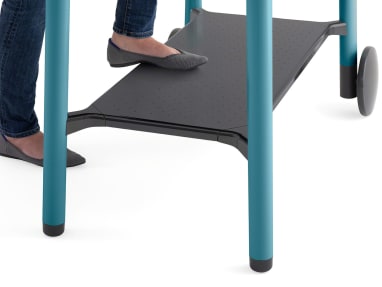 Footrest
Whether standing or sitting, the footrest provides extra ergonomic support by helping you maintain good posture.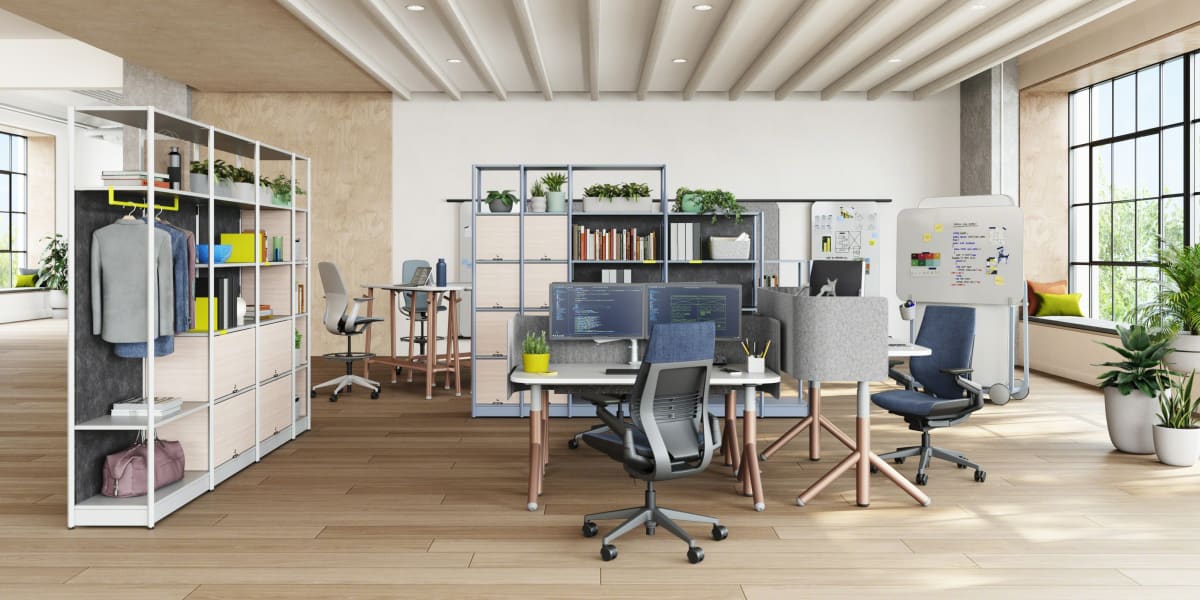 The Steelcase Flex Collection
A thriving hybrid workplace not only supports collaborative work, but also the growing need for focus time. The Steelcase Flex Collection creates an ecosystem of flexible spaces across an entire floorplan – from focus zones for heads down work, open collaboration spaces to brainstorm, and team neighborhoods that allow for shifting between work modes. Build a workstation or collaboration zone, the Flex collection creates neighborhoods across the entire floorplan.
Specifications
Standard + Optional Features
Standard + Optional Features
Surface Materials
Modesty Panel
Dark Grey PET
Worksurface​
Melamine, Veneer, Plywood, Linoleum: charcoal, light grey ash, pebble grey
Legs​
All paints including Lux and Accent colors​
Foot support (standing height only)
All paints including Lux and Accent​ colors
Glides and Wheels​
Merle or Seagull Plastic​
Cable Catch
Felted PET, dark grey
dimensions
Single Table
Heights: H740 or H1050 mm
Height Range: H740-1180 mm (for pneumatic height-version)
Chevron Top: W840 mm x D460 mm
Rectangular Top: W856 mm x D515 mm
Slim Table
W1600mm x D450mm
Work Table Standing
D600mm and D800mm, W1200–1800mm
Work Table Seated
D600mm and D800mm, W1200–1800mm
Standing/Slim
H1050mm
Seated
H740mm
Global Availability
Global Availability
This product is available in the following regions:
Africa
Central America
Europe
Middle East
North America
South America
Not available in your region?
If you're interested in purchasing a product that's not available in your region, please contact your local dealer for purchasing options.
Research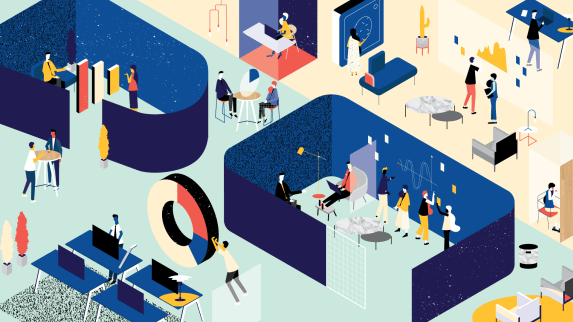 Understand how team-based work has changed and what hyper-collaborative teams need to do their best work.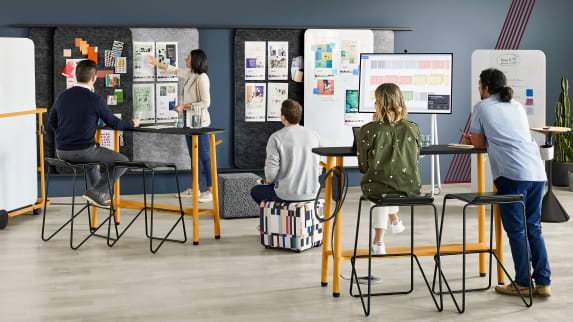 Inspired by agile and design thinking teams, see the office hacks that led to Steelcase Flex Collection.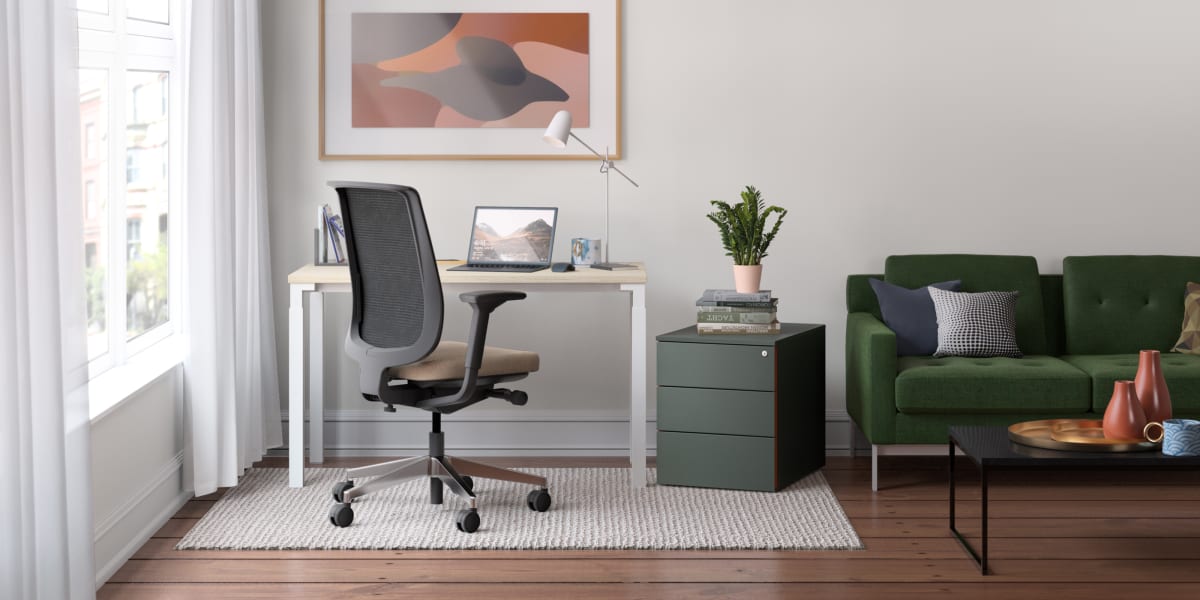 Work from Home
While teams are working from home, we're working to keep them comfortable. You can lean on Steelcase as your one trusted point of contact for products that blend performance with design.
Due to local regulations, select products are available in the UK.