It takes more than just ergonomic furniture and a fitness center to achieve wellbeing at work. It's about creating a culture of wellbeing where people can move, think and feel better.
Wellbeing
With health issues like heart disease and obesity on the rise, it's important for employers to look for ways to help their people be as healthy as possible-  physically, cognitively and emotionally.
The rise of ergonomics in the 1980s helped us improve our understanding of biomechanics and the importance of providing posture support. But the workplace has evolved a lot since then and people are no longer spending all their time sitting at their desk. As mobile technology became more common, new research emerged supporting the importance of movement and providing multiple postures.
Today, work is more complex than ever. And most workplaces are full of distractions. People need access to spaces where they can focus and escape from the cognitive overload they face every day. They also need a more human-focused workplace where they feel great about their work and about their company. And employers need to take an active role in evaluating how their environment promotes wellness and wellbeing at work.
Learn more about our point of view on wellbeing in the office:
Wellbeing: A Bottom Line Issue
Driving the need for these skills is the complexity of problems that organizations face today, and the demand for innovation that is no longer the turf of elite, top brands.
Restoration Office
By incorporating four key ways humans interact with nature, biophilic design can mimic its effects and greatly enhance our wellbeing. Learn how biophilia reduces stress and promotes renewal at work.
Products for Wellbeing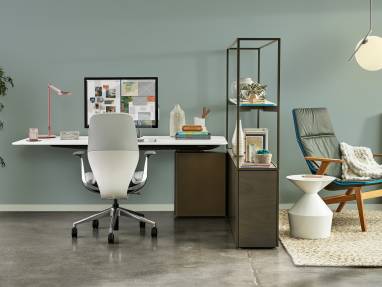 Mackinac
Mackinac (pronounced MAK-uh-naw) re-envisions the workplace and helps people move, think and feel better by supporting the range of activities.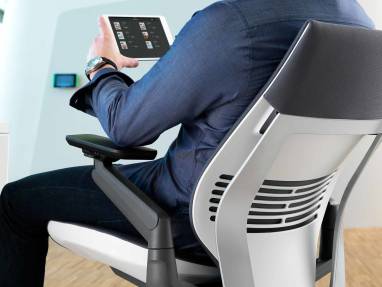 Gesture
Gesture is designed with the unique movements of the body in mind, accommodating a range of postures and supporting work with a variety of devices.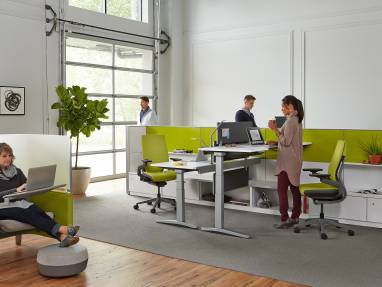 Ology
Ology adjustable height desk makes it easy to change postures throughout the day and customize workspaces to meet individual ergonomic needs.
SILQ
The innovative design of the SILQ chair intuitively responds to the natural movement of your body, offering support that automatically adjusts as needed.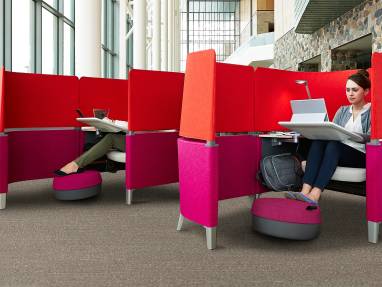 Brody
Brody helps keep distractions at bay and allows you to work in comfort with thoughtful ergonomic design and an adjustable worksurface to reduce strain on the neck and shoulders.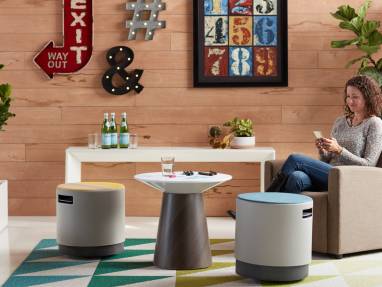 Buoy
Buoy seating encourages active sitting by keeping core muscles engaged and allowing the user to tilt and swivel as needed.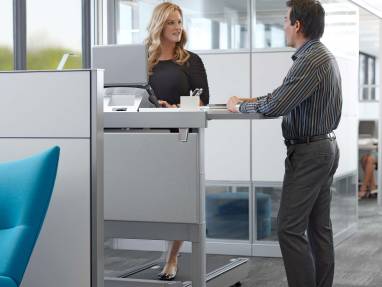 Walkstation
Walkstation supports a full range of postures, allowing workers to easily shift between sitting, standing, and walking.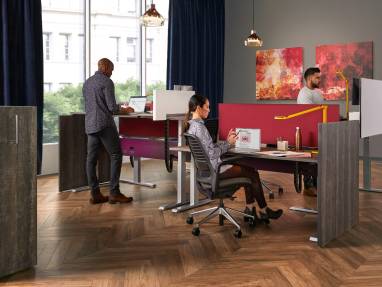 Height-Adjustable Desks
Height-adjustable desks give workers the chance to take ownership of their workspace by making it easy to change positions and adjust their desk to meet their unique needs.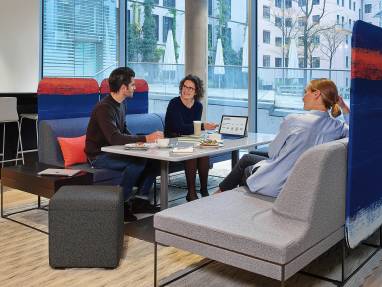 Lounge Seating
Lounge seating from Steelcase is designed with work in mind, offering the proper ergonomic support that will help people stay comfortable whether they're using it for ten minutes or an hour..
Spaces That Support Wellbeing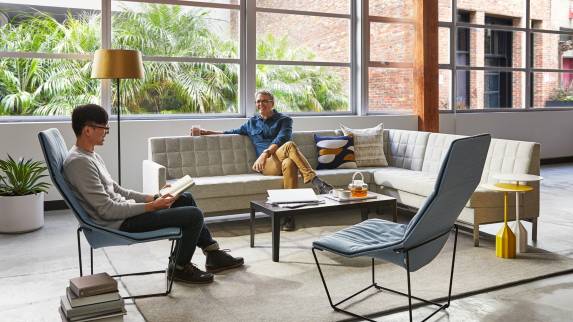 INFORMAL SPACES
Allow authenticity and connection with comfortable lounges that encourage meaningful discussions. The informal and relaxed atmosphere of an office lounge invites people to collaborate and socialize.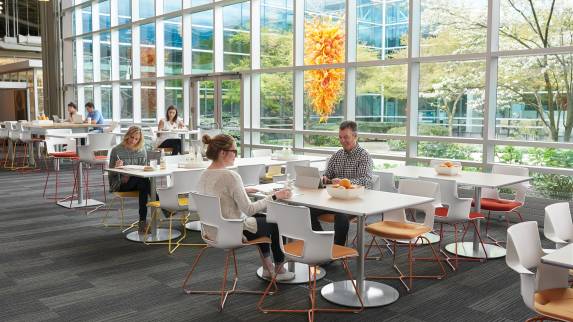 WORKCafé
Put wellness on the menu at a popular spot for lunch or a coffee break. WorkCafés help nourish the body and support healthy professional relationships. They are popular destinations that promote socialization and support informal meetings.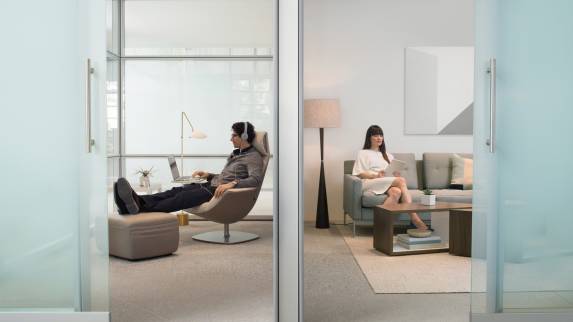 Enclaves & Focus Spaces
Fight cognitive overload by offering enclaves that block distractions. Private enclaves offer an in-office retreat where workers can work in peace and concentrate on tasks that require strong focus.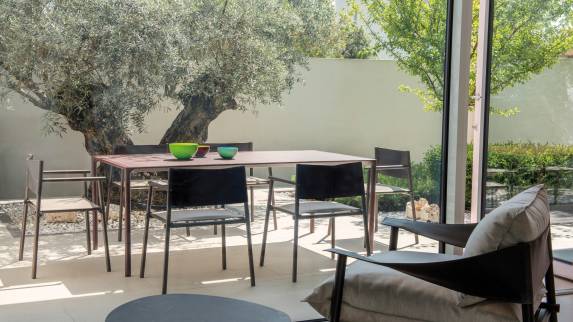 Outdoor Spaces
Outdoor spaces invite people to take a break from their desks, walk around, and stimulate the mind. A change of scenery can have the power to spark the ideas necessary to help people work through problems.
Biophilic Design
Biophilic design helps drive productivity and inspires better quality work by fulfilling an innate need people have to feel connected to nature. By bringing natural elements into the workplace, you're creating spaces that make people feel inspired and rejuvenated.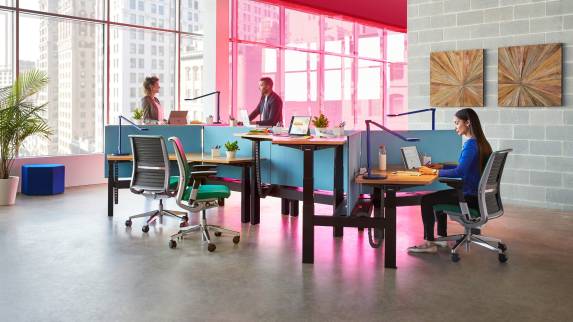 Active Sitting
Working in place doesn't have to mean staying in one position. Active sitting improves concentration and encourages workers to become more physically engaged throughout the day, even if they're staying in the same location.
Insights and Research into Wellbeing