Buoy's whimsical take on sitting represents the best of startup culture. Its rock, wobble and tilt encourage fun, authenticity and agility in fast-paced environments. Choose colors that represent your personality or brand, and you'll be rocking in no time.
Configure Now

Planning for the Workplace?
Uncover options to create an inspiring space.
Configure Now
Buy Now

Shopping for a Home Office?
See all the options for your work-from-home upgrade.
Buy Now
A Great Office Chair for The Active Person
Features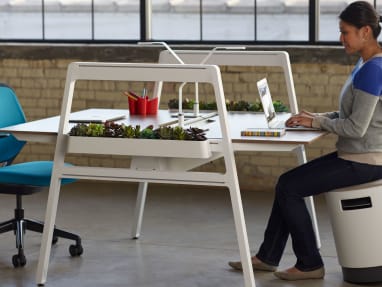 ACTIVE SEATING
Contoured base lets you tilt and swivel, engaging your core and encouraging active sitting posture.
Five and a half inches of height adjustability with the lift of a lever.
20 lbs. with a built-in handle, Buoy is designed to go wherever you go.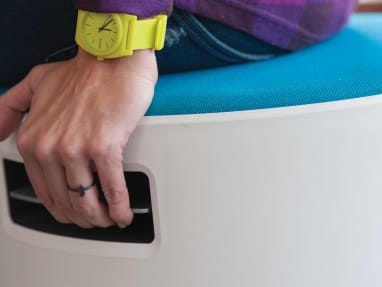 HUNDREDS OF COMBINATIONS
Put your personality on display with a cap that reflects who you are.
Choose from six base colors to complement your cap selection.
Wellbeing
Excessive sitting doesn't do anything to boost your wellbeing. Luckily, experts say that combatting negative sedentary effects can be as simple as making frequent posture changes. That's where Buoy comes in. Core muscles fire up as you lean in and swivel, while legs work to keep you balanced, upright and focused on the task at hand.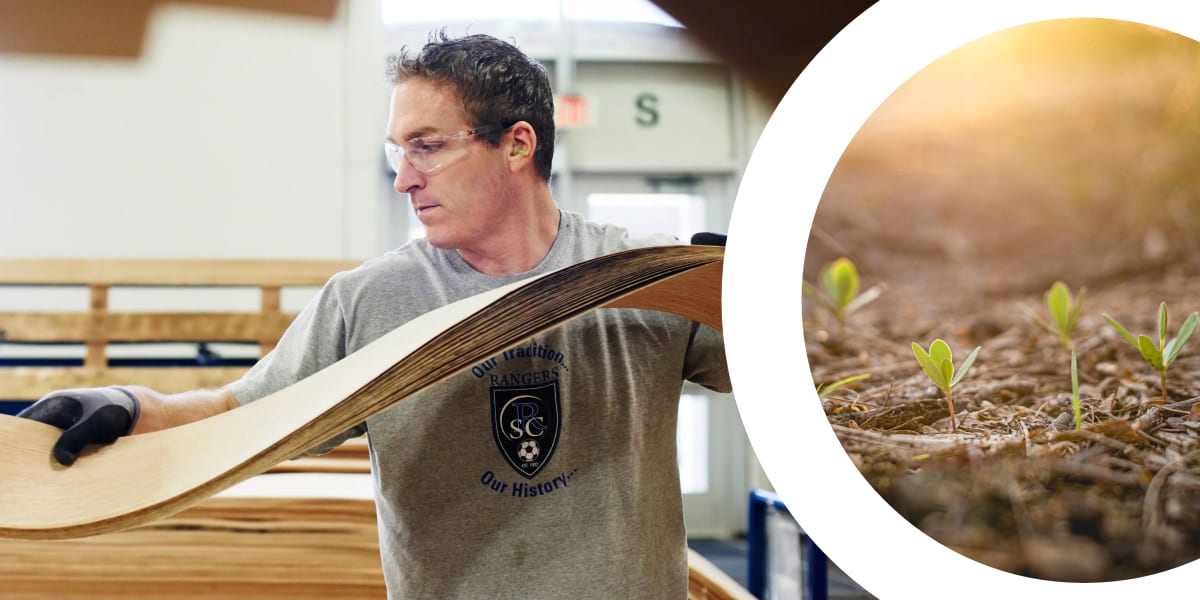 Sustainability
Designing for Sustainability
We create products that are good for people, and good for the world. Our products and operations are designed around a commitment to reduce climate change, reinforced by sustainable practices across our value chain.
Our Sustainable Design framework ensures our products are designed with consideration of life cycle thinking and cradle-to-cradle principles:
Source materials responsibly
Minimize global warming and other life cycle impacts
Ensure material health
Enable end-of-use strategies