With clean, purposeful design, Groupwork complements any workplace aesthetic, from conference rooms and training spaces, to cafes and lounges and every space in between.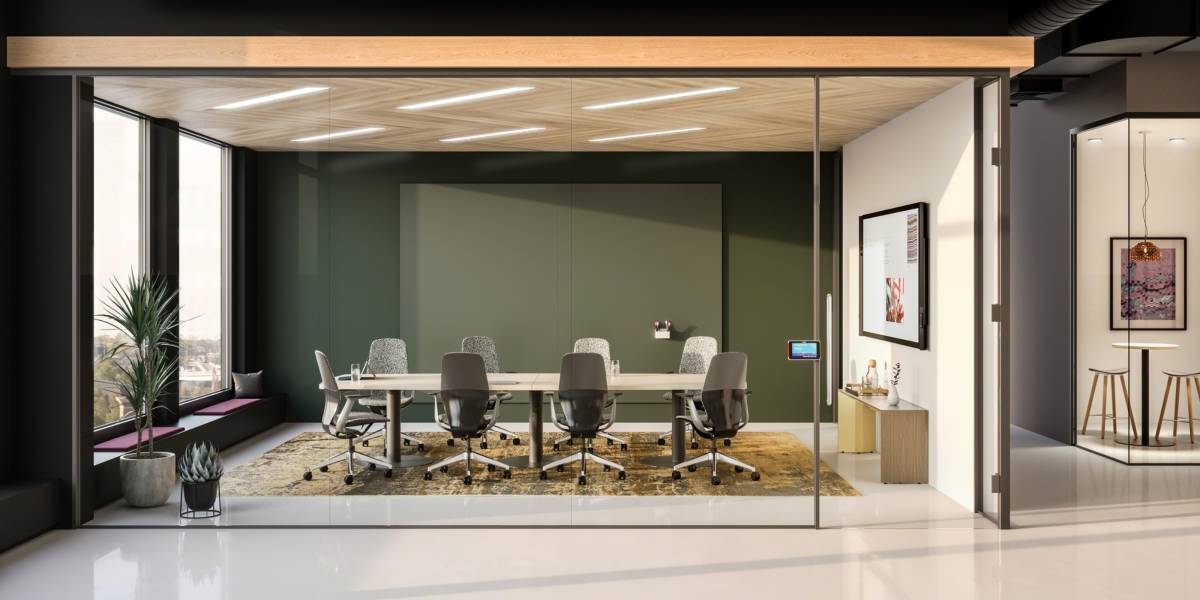 Meet
Working Together
Meetings like project kick-off's, group reviews, working sessions and status updates are common in every organization. Designed for collaboration, Groupwork goes in any
conference setting to support the ways people work together.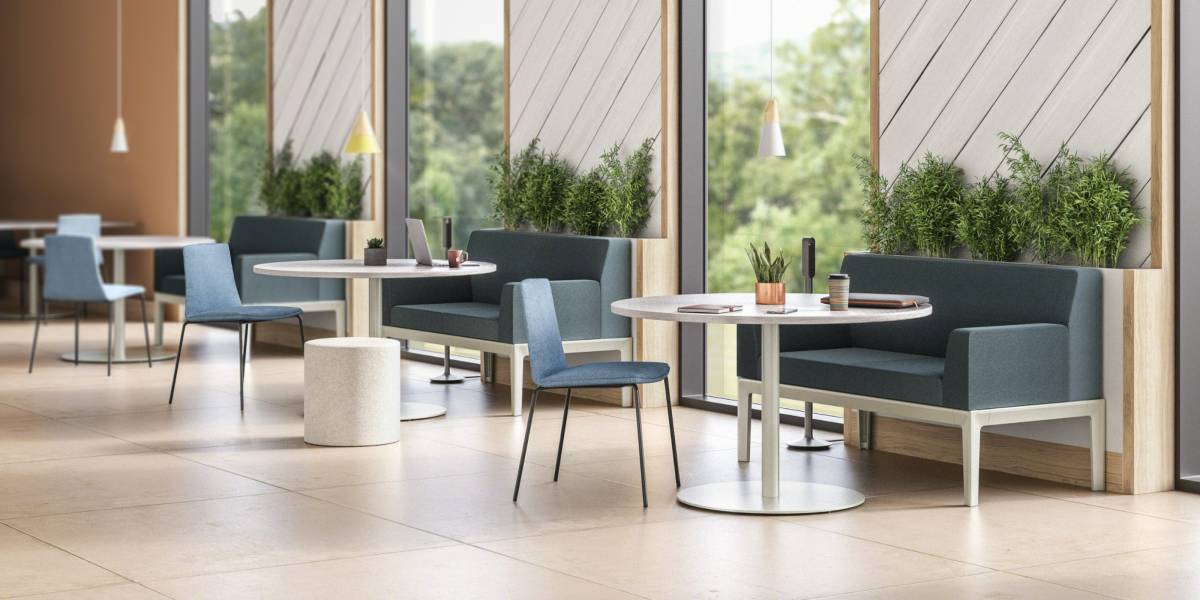 Touchdown
Impromptu Collaboration
Collaboration doesn't always happen in meeting rooms. Sometimes it's an Impromptu chat in the café or a quick touchbase in a lounge setting. Versatile and configurable, Groupwork supports collaboration wherever it's happening.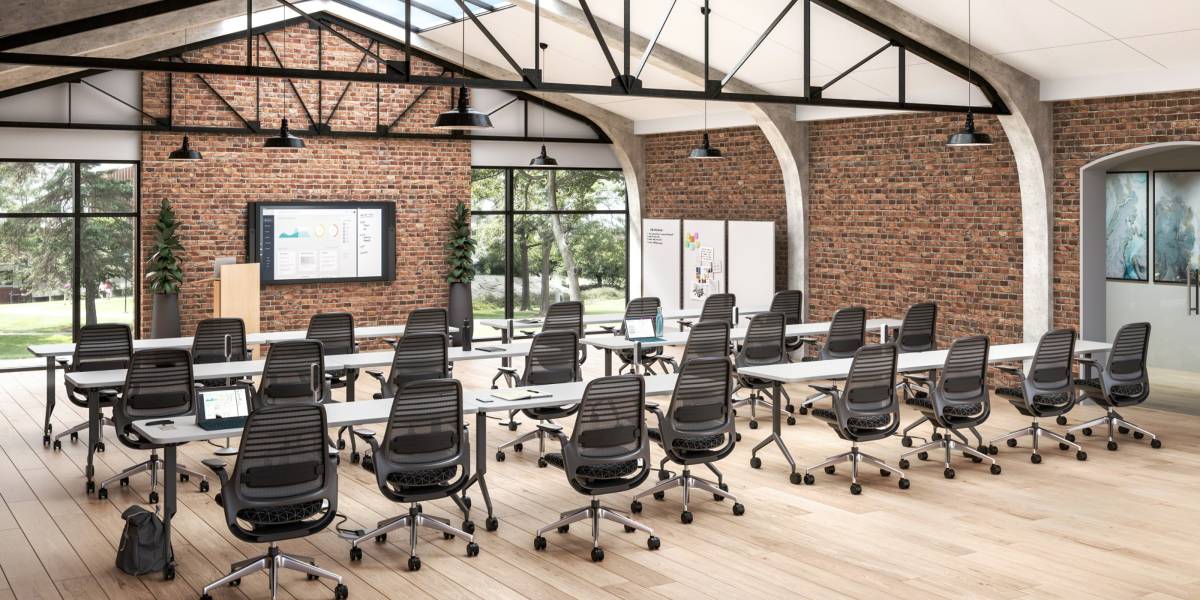 Train
Continued Learning and Training
In thriving organizations, employee growth is essential, which means learning and training are never over. The flexibility and simplicity of Groupwork are ideal for company-wide training experiences in multipurpose settings.
Groupwork Flip-Top Tube Leg
Groupwork Flip-Top Cast Leg
Boat-Shaped Conference Table
Specifications
Standard + Optional Features
Standard + Optional Features
Components
Table Tops
Rectangular Tops
Half-Round Tops
Trapezoid Tops
Personal Tops
Square Tops
Round Tops
Oval Tops
Corner Bridges
Conference Table Tops
Rectangular Conference Tops
Racetrack Conference Tops
Boat-Shaped Conference Tops
Oval Conference Tops
Legs + Bases
Flip-Top Legs
T-Legs
Post Legs
Standing Height-Adjustable Post Legs
Coffee Table Legs
Coffee-Height Round Table Bases
Round Table Bases
Cafe-Height Round Table Bases
Screens + Mobile Easels
Translucent Table-Mounted Screens
Slatwall Table-Mounted Screens
Modesty Panel
Screens
Mobile Easel
Global Availability
Global Availability
This product is available in the following regions:
Central America
South America
North America
Not available in your region?
If you're interested in purchasing a product that's not available in your region, please contact your local dealer for purchasing options.