With a distinct soft look and sleek curved corners, Soffio sceens offer a beautiful, flexible way to provide privacy in open floorplans.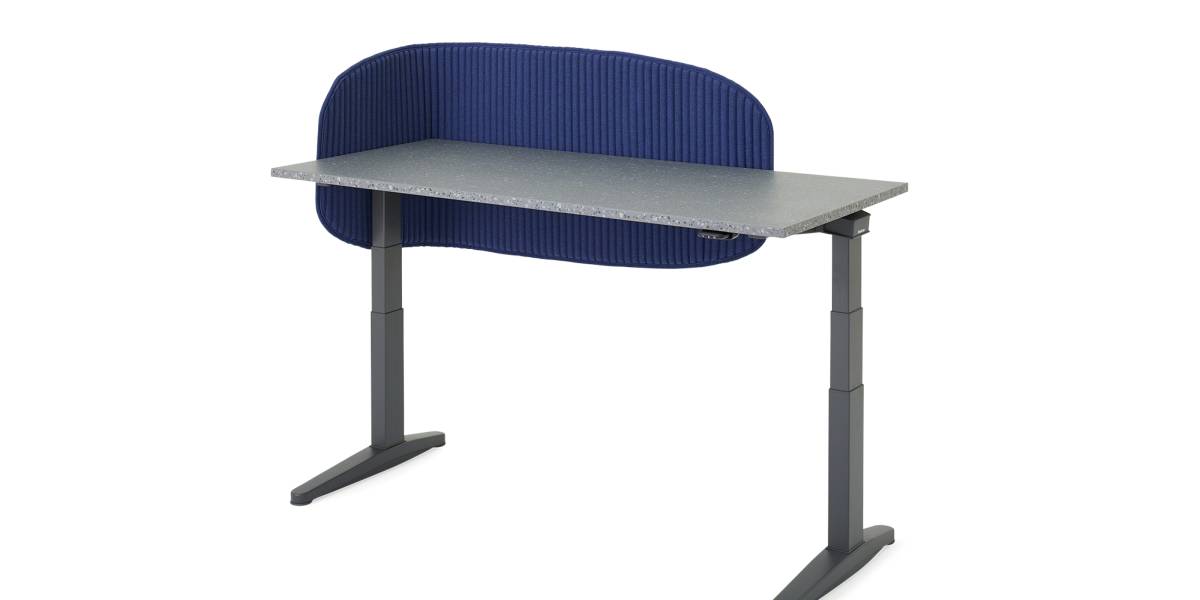 Features
With a refined look and custom fit, Soffio screens recognize that privacy is precious in the open office. Shield a single side or wrap around one or more corners. The unique ribbed fabric bends at any point along its length to personalize privacy. Customize the tackable surface further with your choice of fabrics and colors.
Specifications
Details
Works with:

FrameOne bench (with and without rail)
Plus privacy/modesty mounts for static and height-adjustable desks

Attaches seamlessly with internal brackets – no visible clamps
Tackable surface invites personalization and display
dimensions
Height: 13.5", 19.5", 24", 26", 32"
Width: 24", 30", 36", 42", 48", 54", 60", 66", 72", 78", 84", 90", 96"
Thickness: 9/16"
Note: Not all dimensions are available in all applications. Please consult the appropriate specification guide for full statement of line for each application.