The Steelcase Universal Cable Management Kit mounts beneath worksurfaces with a hinged design that flips down to provide easy access to cords and cables when needed.
Cable Management
Beneath most desks in the modern workplace is a growing chaos of cords. The Steelcase Universal Cable Management Kit makes neat work of power access. The cable management tray mounts discreetly under all Steelcase worksurfaces, fixed or height-adjustable.
Use with Steelcase Powerstrip Plus to add convenient USB-C, USB-A and standard power outlets above the worksurface and utility power below – with one-cord-out simplicity.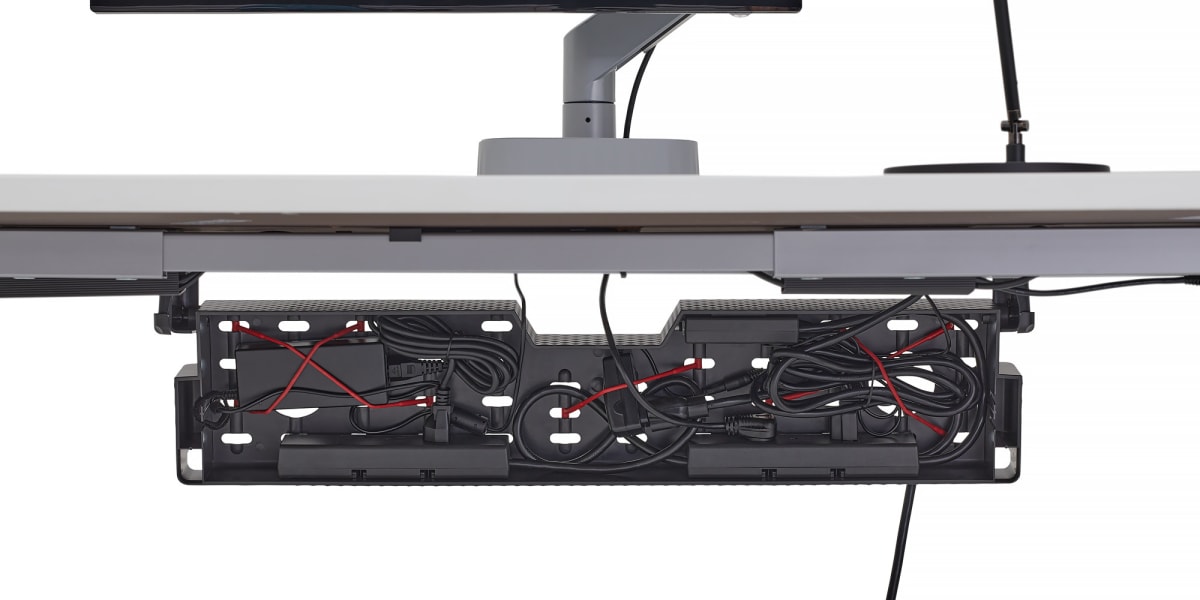 Under Worksurface Utility Power
The Universal Cable Management Kit can house Under Worksurface Utility Power, which includes UL-listed multiple power outlets, ideal for plugging in height adjustable desking, multiple monitor screens, a computer, Flex Dock, task lighting and other items that do not need to be accessed frequently. Available in 4,7 or 9 power outlet options with variious cord lengths and plug types. One cord out technology to the building power outlet brings ease of planning and convenience. Universal Cable Management Kit and Under Worksurface Utility Power are sold separately.
Details
Two tray sizes accommodate four to nine utility power outlets. Inside, outlets slide securely into mounting slots and smart straps keep cords compact. The tray's hinged design folds open for easy access and snaps shut when you're done.
Product Overview
Learn more about Steelcase Universal Cable Management Kit.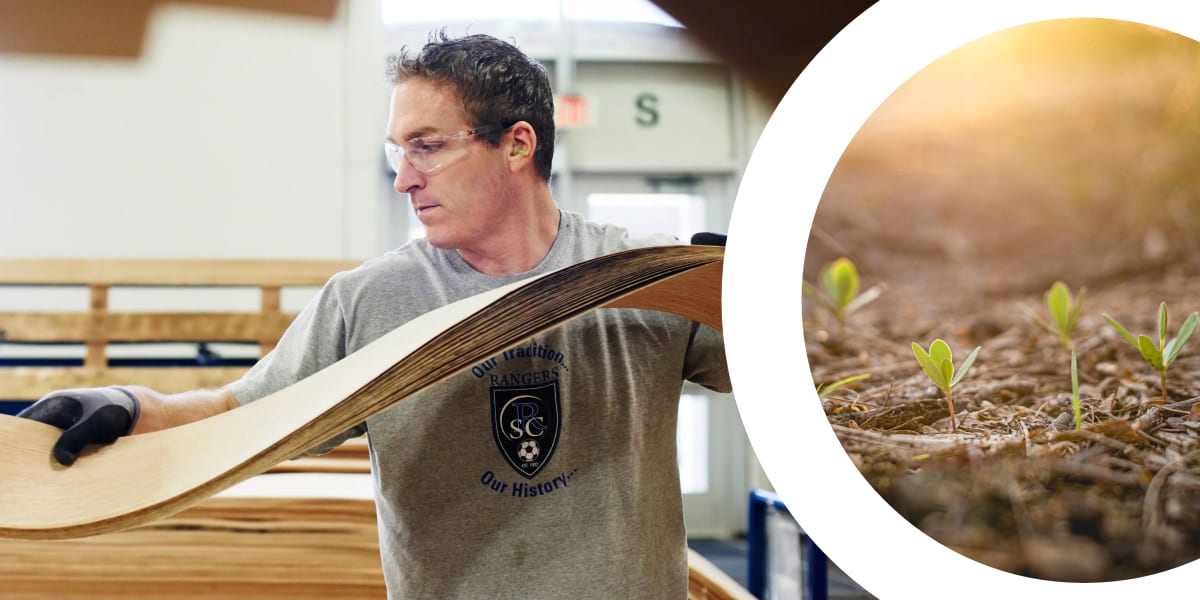 Sustainability
DESIGNING FOR SUSTAINABILITY
We create products that are good for people, and good for the world. Our products and operations are designed around a commitment to reduce climate change, reinforced by sustainable practices across our value chain.
Our Sustainable Design framework ensures our products are designed with consideration of life cycle thinking and cradle-to-cradle principles:
Source materials responsibly
Minimize global warming and other life cycle impacts
Ensure material health
Enable end-of-use strategies
Read More
Universal Management Kit Product Environmental Profile