dash LED task lights offer individuals added control and adjustability to place the proper amount of task lighting to create a holistic work setting.
Configure Now

Planning for the Workplace?
Uncover options to create an inspiring space.
Configure Now
Buy Now

Shopping for a Home Office?
See all the options for your work-from-home upgrade.
Buy Now
Maximum Control
The dash LED Task light, designed by Steelcase in collaboration with Foster + Partner, uses an optical system to eliminate contrast and shadows, and has dimming control from 15–100%. Points of articulation provide maximum user control, and it's the  first freestanding personal task light to meet BIFMA level 1 certification.
Features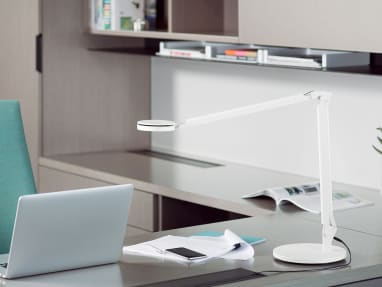 Energy Savings
An optional Passive Infrared (PIR) occupancy sensor—with a 36″ activation range—turns the light off when it is not in use to avoid unnecessary energy use and extend lamp life.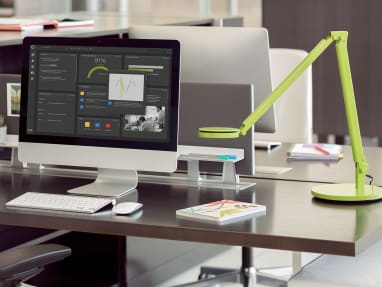 Cooler to the touch
The dash task light's innovative design features a convection airflow solution that minimizes heat transfer, keeping the light head from becoming hot.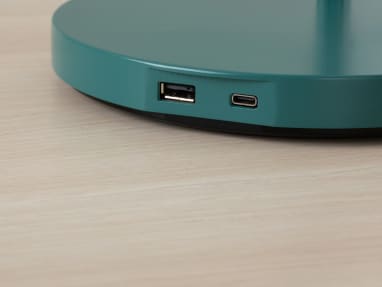 USB Base
Available with USB freestanding base. USB Base is integrated with 2 USB charging ports including one USB type C (up to 60W max) and USB type A (2.4A max). Dash USB‐C contains intelligent control circuitry that provides maximum power requested by a wide variety of popular electronic devices.
Subtle. Bold. Versatile.
Complemented by a wide range of colors, the classic design of dash and dash mini offer the ability to complete a space or give it a splash of life—so choosing the right light for the workspace and the user is simple.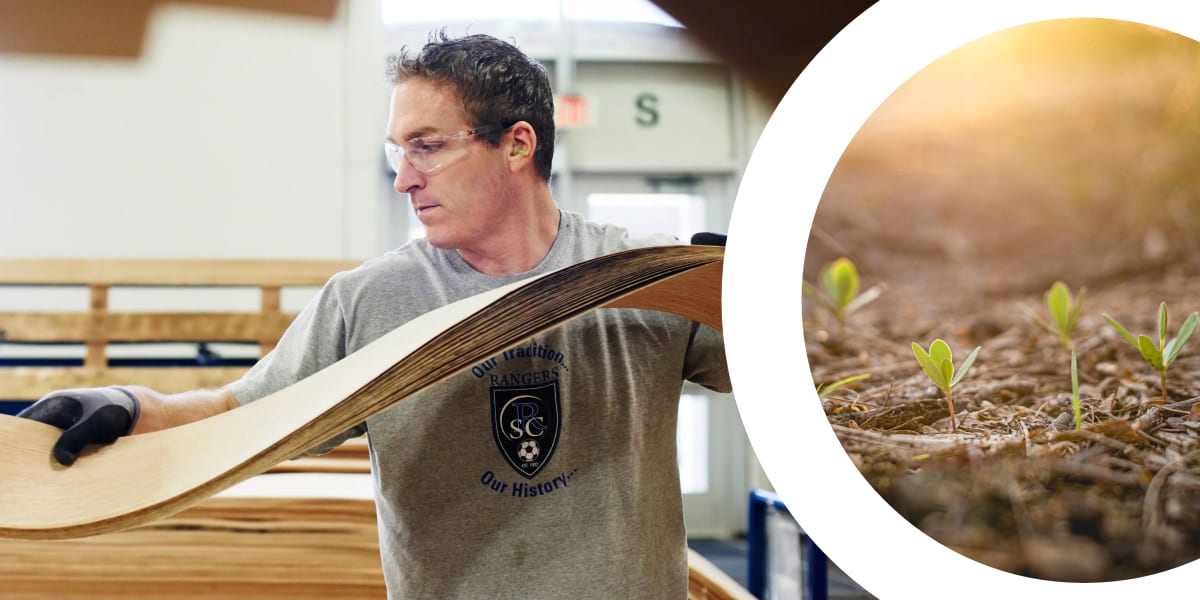 Sustainability
Designing for Sustainability
We create products that are good for people, and good for the world. Our products and operations are designed around a commitment to reduce climate change, reinforced by sustainable practices across our value chain.
Our Sustainable Design framework ensures our products are designed with consideration of life cycle thinking and cradle-to-cradle principles:
Source materials responsibly
Minimize global warming and other life cycle impacts
Ensure material health
Enable end-of-use strategies
Specifications
Standard + Optional Features
Standard + Optional Features
Standard + Optional Features
9.3 watts System Wattage
50,000-hour-rated LED life
3,500K color temperature
Polished textured reflector
Continuous range dimming control from 100% to 15%
Three pivot points of articulation
Momentary soft-touch switch
Optional occupancy sensor
Optional 2 port USB type C and type A base
Variable spring force for easy adjustability
Convection airflow in head for heat dissipation
Dual conductivity path to prevent power loss
Replaceable light head
User-adjustable tension control knobs
Mounting Options
Freestanding
Freestanding USB
Rail-mounted
With C-clamp mount
Panel-mounted
Slatwall + SlatRail mounted
Dimensions
Dimensions
dash
Three user‐adjustable tension control knobs
0" – 37" horizontal arm range
2" – 25" vertical height adjustment
360° light head rotation
360° at mounting bracket
160° at freestanding bases
dash with base 9.65 lbs, dash with bracket mount 2 lbs.
dash mini
Two user‐adjustable tension control knobs
0" – 24" horizontal arm range
0" – 20 3/8" vertical height adjustment
360° light head rotation
360° at mounting bracket
160° at freestanding bases
dash mini with base 9.25 lbs, dash mini with bracket mount 1.8 lbs.
Global Availability
Global Availability
This product is available in the following regions:
Central America
North America
Not available in your region?
If you're interested in purchasing a product that's not available in your region, please contact your local dealer for purchasing options.