A current approach to the workstation, Steelcase Flex Personal Spaces gives people a heightened level of privacy, control and comfort in the open plan.
Coming early 2022.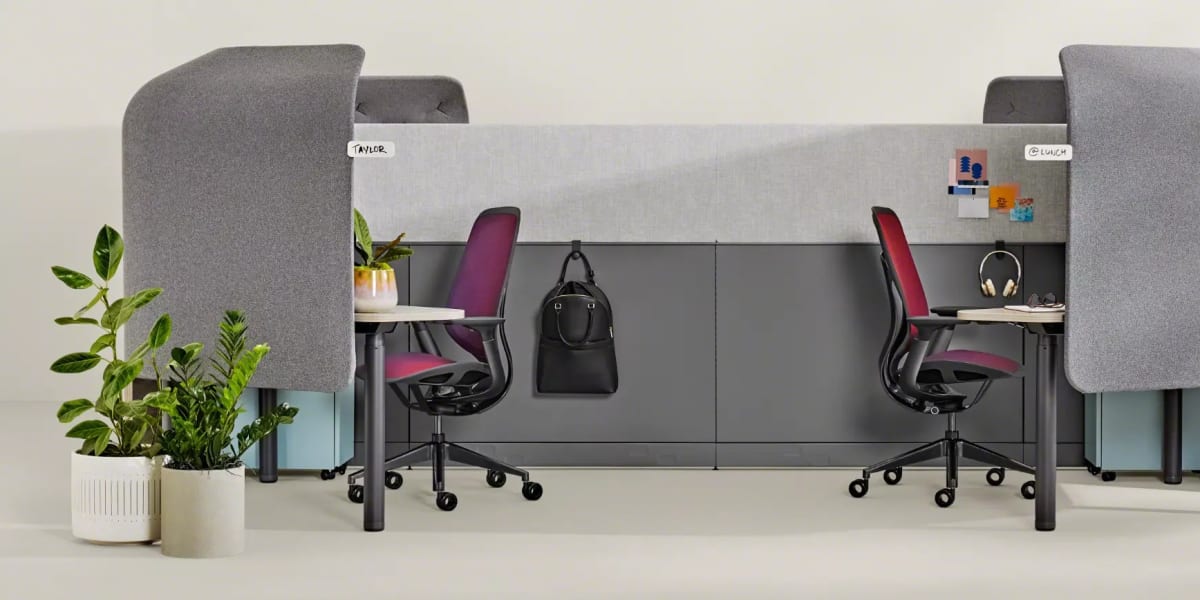 Privacy Reimagined
Steelcase Flex Personal Spaces delivers privacy to the hybrid workplace in an entirely new way. It supports quick and easy adaptations to workstation orientation to achieve the level of privacy that is needed – whether it's for video calls or sustained heads-down focus time. Personal Spaces gives people more control and flexibility of their work experience while limiting exposure and reducing distractions – all while providing a comfortable place to work.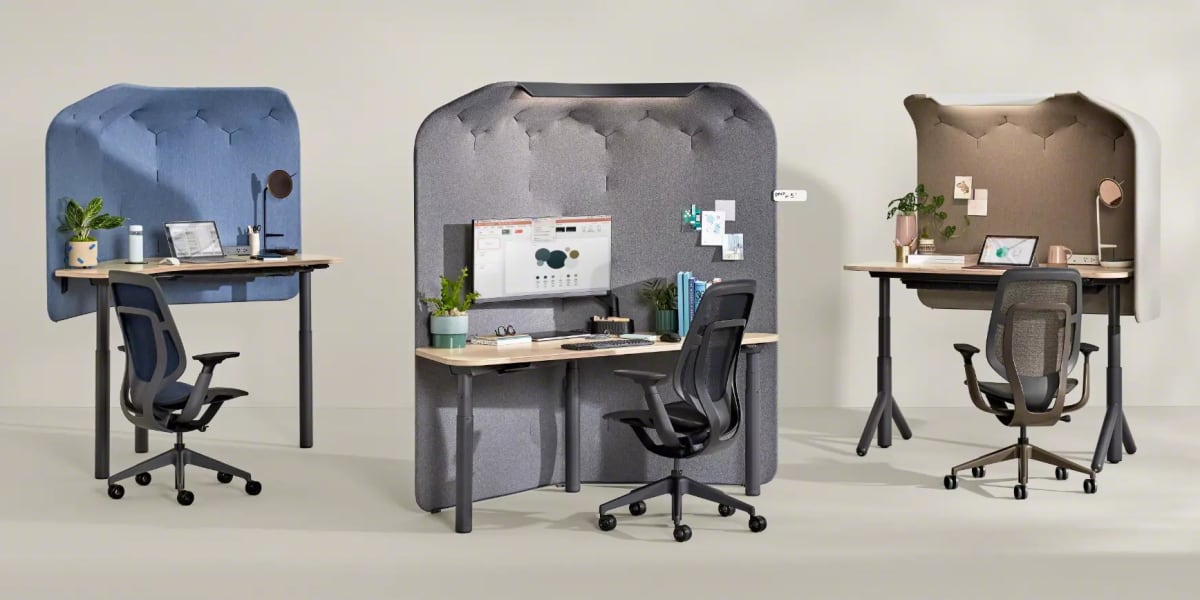 Two Elements, Many Possibilities
The foundation of Personal Spaces are two key elements – desks and privacy wraps – that support over a dozen possible workstation configurations. When combined together they create workstation clusters that support a spectrum of privacy, adaptability and space planning – including the signature hex footprint. And with the flexibility that is expected from the Flex Collection, changes over time are quick and easy.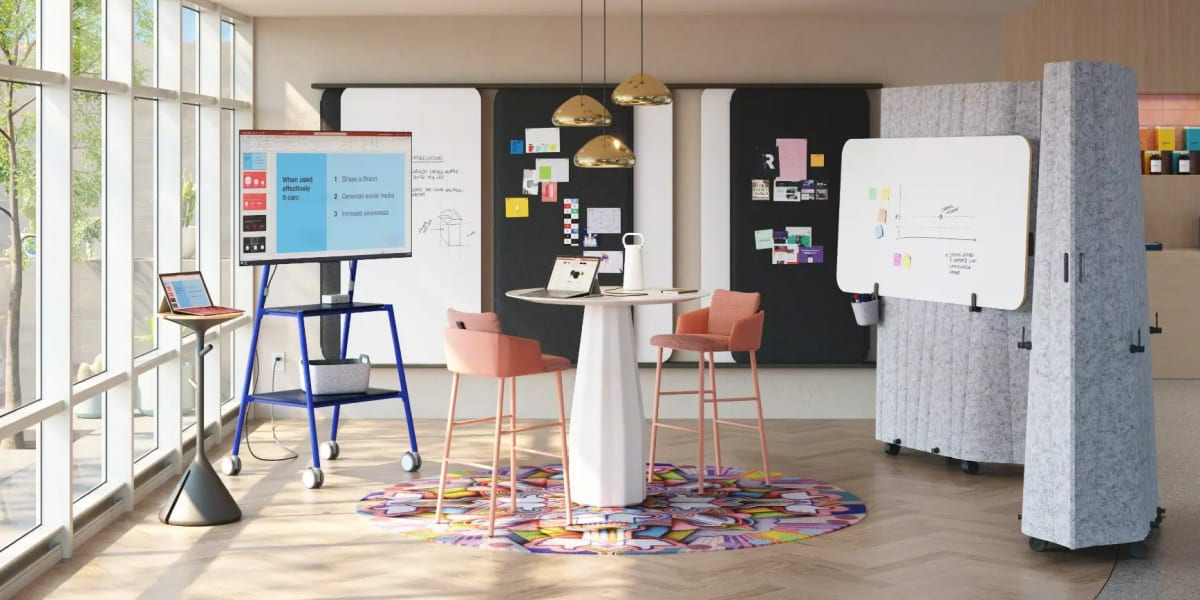 The Steelcase Flex Collection
The Steelcase Flex Collection supports a hybrid workplace by providing flexible, reconfigurable solutions that meet the needs of dynamic teams and individuals. The collection allows organizations to provide just-right environments people need to do their best work, and empowers them to adapt their space on demand. Learn more about Steelcase Flex Collection and how it creates dynamic neighborhoods across the floorplan for high-performing teams and individuals.