Universal, our most versatile and extensive storage offering, expands what storage can do, while working seamlessly with a broad range of freestanding and panel systems.
Insights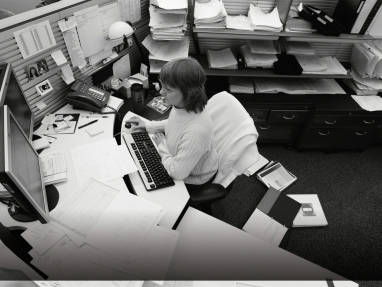 Insight 1: Workers Need Information Quickly
Nearly 100% of workers need quick, relevant information in order to do their job.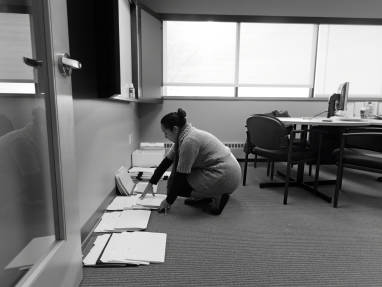 Insight 2: Project Teams + Group Work
The need for collaboration gives rise to more project teams and group work that requires ready access to stored materials.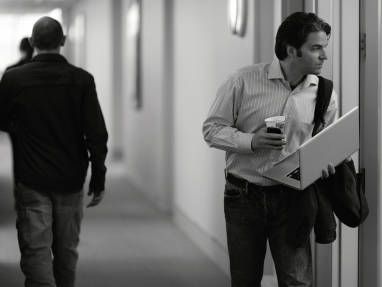 Insight 3: Mobile Workers
Mobile workers need both short-term storage for project materials and personal items, as well as long-term archival storage.
Specifications
Standard + Optional Features
Standard + Optional Features
Universal Bins + Shelves

ITC (In The Case) Door

Flat-front steel front
Wood front
Picture frame with glass front
Markerboard insert
Acrylic insert
Custom insert

OTC (Over The Case) Door

Flat-front
Radius steel front
Picture frame with glass front
Markerboard insert
Acrylic insert
Custom insert

CF (Curved Front Bin) Door
Sliding Door
Universal Lateral Files + Pedestals
Standard
5H standard with fixed shelf and receding door in top opening; 13.5″H opening supports binder storage
1″H steel top
Finished back
Removable drawer fronts
Optional
Front styles

Flush
Steel
Proud steel
Proud wood

Pull styles

Integral (flush only)
Contemporary
Jazz
Bar
Handle
c:scape (proud only)

Tops

Security
No top
Laminate
Wood

Individual locking drawers
Universal Cabinets + Bookcases
Combination Cabinet
Storage Cabinet
Wardrobe Cabinet
Universal Towers
Depth: 24″, 30″ (Open Side, Vertical Drawer, and Workstation Vertical)
Width: 15″ (Workstation Vertical), 24″
Height: 47-1/2″, 52″, 65-1/2″
Global Availability
Global Availability
This product is available in the following regions:
Central America
South America
North America
Europe
Middle East
Africa
Not available in your region?
If you're interested in purchasing a product that's not available in your region, please contact your local dealer for purchasing options.
Resources + Support
Need help? Contact us at 888.783.3522
Download 2D and 3D CAD models for use in your design application.

View and save brochures, certificates, reports, white papers, case studies and articles.

Browse, save, and download beautiful images for use in presentations or inspiration boards.