This chair will change the way you think about meetings. Three inches lower than conventional seating and with a more relaxed posture, the SW_1 Lounge is a conference/lounge hybrid that creates a more intimate and comfortable environment.
Change your point of view.
Lower and more intimate. Wider and more comfortable. Lounge-inspired yet task-oriented. The backs breathe. The bases swivel. The tablets come to you. A whole system of collaborative possibilities for meeting spaces.
SW_1 Lounge Chair High Back
SW_1 Lounge Chair Mid Back
Specifications
Standard + Optional Features
Standard + Optional Features
Features
Easy gliding feet
Automatic return-to-center swivel base
Recycled/recyclable cast aluminum legs
Cushions can be re-upholstered
17 knit color options
Dimensions
High Back Lounge
W819 x D672 x H1060 mm
Seat Height: W580 x D490 x H407 mm
Low Back Lounge
W819 x D717 x H1000 mm
Seat Height: W580 x D490 x H407 mm
Ottoman
W710 x D508 x H356 mm
Global Availability
Global Availability
This product is available in the following regions:
Africa
Asia Pacific
Central America
Europe
Middle East
North America
South America
Not available in your region?
If you're interested in purchasing a product that's not available in your region, please contact your local dealer for purchasing options.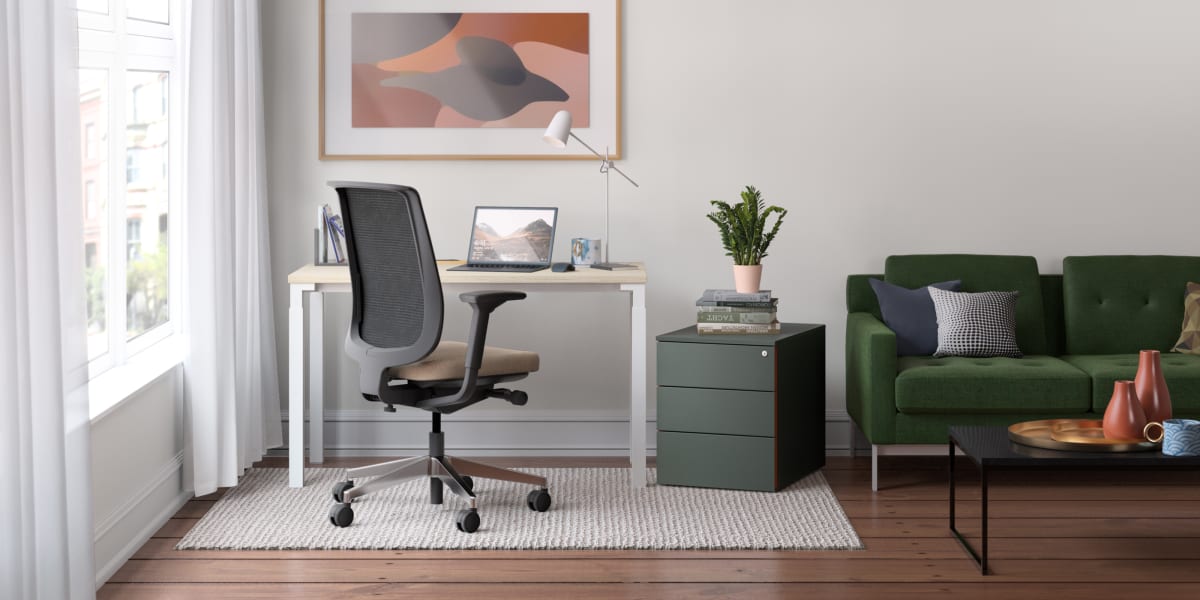 Work from Home
While teams are working from home, we're working to keep them comfortable. You can lean on Steelcase as your one trusted point of contact for products that blend performance with design.
Due to local regulations, select products are available in the UK.