Ology height-adjustable desks support the physiology and biology of workers and encourage a more health-conscious environment.
Designed for wellbeing
In any workplace, the bottom line is the health and wellbeing of its workers. A health-conscious workplace protects the company's most significant investment and ensures the greatest productivity, efficiency, and innovation possible.
Ology supports the physiology and biology of workers to make the workplace a more health-conscious environment.
Features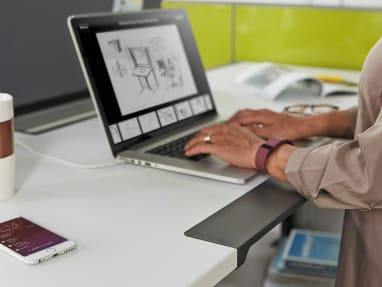 Antimicrobial Protection
Microbes populate the desktop, and 80% of infections can be transmitted by touch. Ology is available with a naturally sourced and highly efficient antimicrobial protection, molded into desk components.
This durable and long-lasting protection for the most frequently touched areas of the worksurface supports the wellbeing of each and every user of Ology.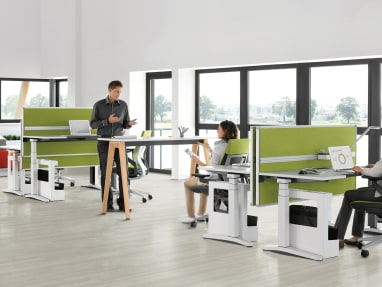 Tailored Ergonomics
Ology is available with an integrated rail that supports space division, lighting, power and worktools, which can all be customized to meet the specific needs and workstyles of the user.
An optional soft edge profile helps to significantly reduce unhealthy pressure on forearms, and reduce feelings of shoulder and neck fatigue.
Posture Change
Ology makes it easy to change worksurface height and posture, and its convenient, intuitive controls encourage more health conscious behaviors.
A height-adjustable desk assistant
Users spend a significant portion of their lives at work — often sitting for hours at a time, every day. Steelcase developed the Rise app, making it simple for workers to take workplace wellbeing into their own hands.
When users connect their Rise app to any compatible desk, the saved settings are automatically applied, saving users time and headspace, no matter which office building or campus they are working at. With posture and activity tracking and an option to set movement reminders throughout the day, workers will experience healthier, happier and more productive days at work.
Insights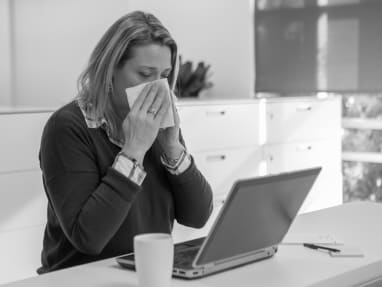 Biology
72% of Workers Report to Work When Sick
Workers are also increasingly mobile, sharing desks, collaborating constantly and exposed to the millions of microbes on office worksurfaces.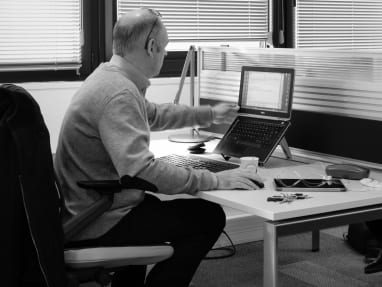 Physiology
Physical Challenges
People are simply not moving enough throughout their workday. In fact, adults are sitting 50-70% of the time.
This sedentary workstyle poses long-term physical challenges, from back and neck pain to repetitive stress injuries.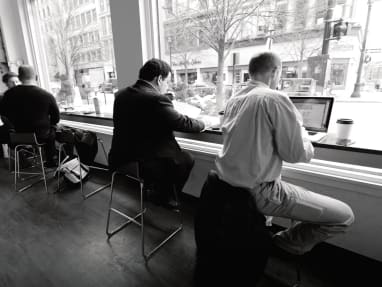 Workplace Wellbeing
A global challenge
There is a clear correlation between employee engagement and business performance. Many organizations realize the importance of employee wellbeing and it's effect on productivity, efficiency, innovation and employee engagement, yet many struggle to articulate the factors that impact employee wellbeing and few know how to improve it.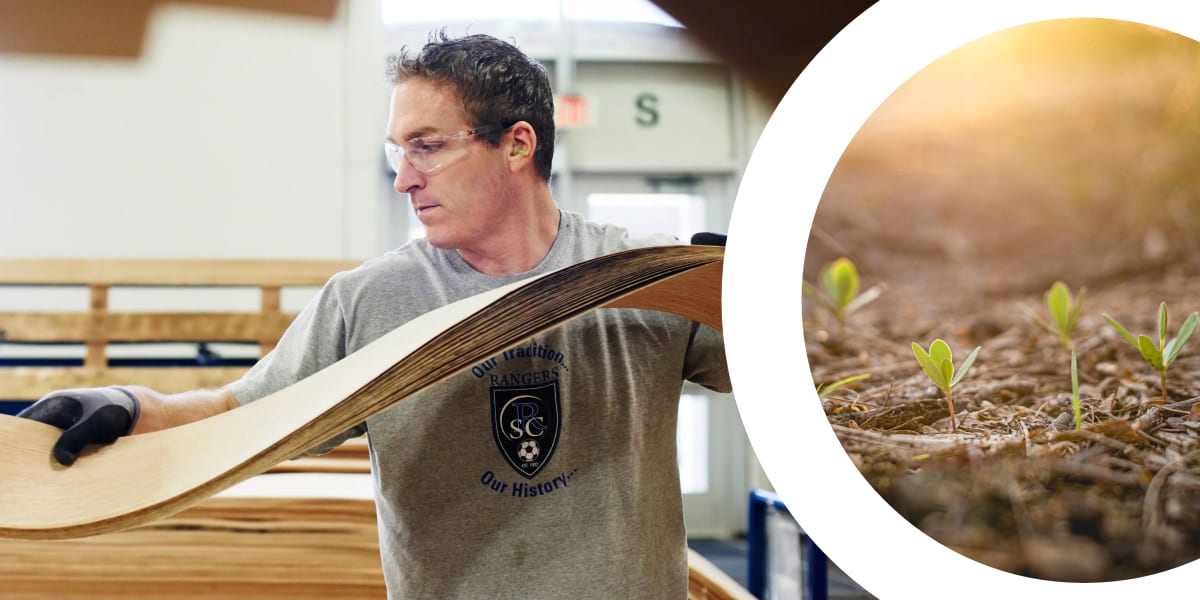 Sustainability
Designing for Sustainability
We create products that are good for people, and good for the world. Our products and operations are designed around a commitment to reduce climate change, reinforced by sustainable practices across our value chain.
Our Sustainable Design framework ensures our products are designed with consideration of life cycle thinking and cradle-to-cradle principles:
Source materials responsibly

Minimize global warming and other life cycle impacts

Ensure material health

Enable end-of-use strategies
Specifications
Options + Dimensions
Options + Dimensions
Main options
9 different top shapes available in different sizes
5 heights respond to the needs of all types of users
Ology offers more than 29 options and many accessories
Available in bench See Ology Bench
Global Availability
Global Availability
This product is available in the following regions:
Africa
Asia Pacific
Central America
Europe
Middle East
North America
South America
Not available in your region?
If you're interested in purchasing a product that's not available in your region, please contact your local dealer for purchasing options.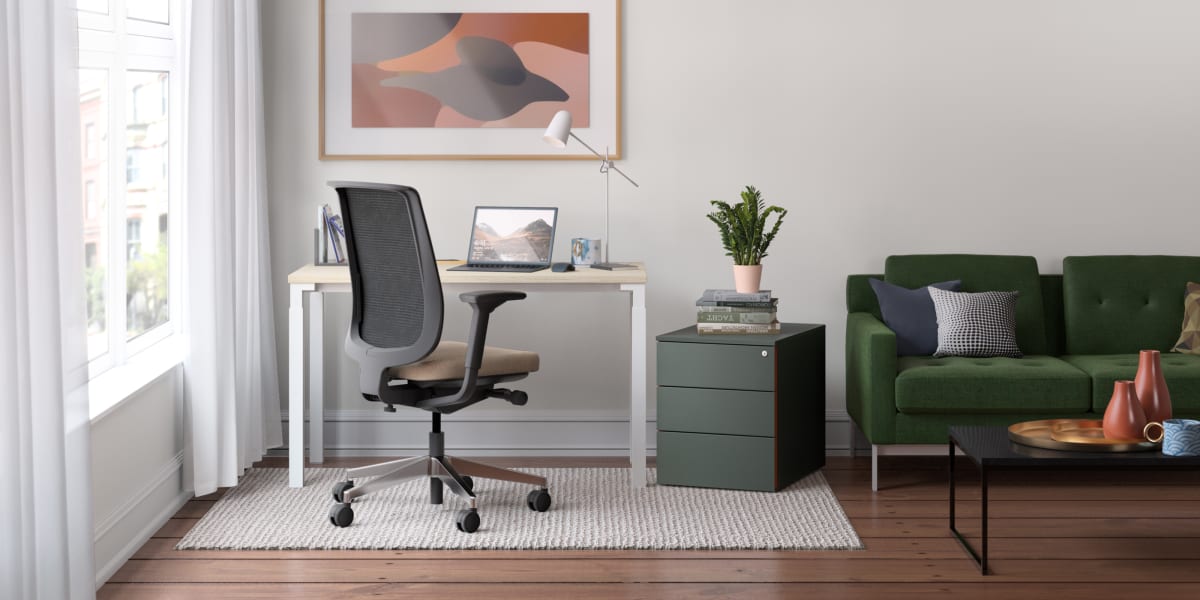 Work from Home
While teams are working from home, we're working to keep them comfortable. You can lean on Steelcase as your one trusted point of contact for products that blend performance with design.
Due to local regulations, select products are available in the UK.