Ology bench adds the benefits of height-adjustability to a wide range of benching applications, improving users wellbeing while maximising real estate.
A height-adjustable desk assistant
Users spend a significant portion of their lives at work — often sitting for hours at a time, every day. Steelcase developed the Rise app, making it simple for workers to take workplace wellbeing into their own hands.
When users connect their Rise app to any compatible desk, the saved settings are automatically applied, saving users time and headspace, no matter which office building or campus they are working at. With posture and activity tracking and an option to set movement reminders throughout the day, workers will experience healthier, happier and more productive days at work.
Insights
Wellbeing
Wellbeing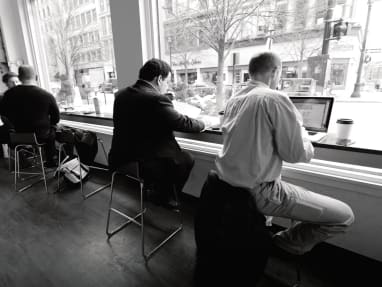 Workplace Wellbeing
Wellbeing is a dual challenge. Effects on user physiology and biology may result in increased absenteeism, decreased productivity, chronic disability and a decline in organizational performance.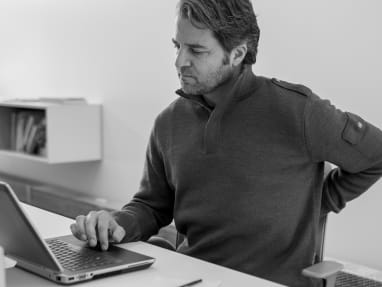 Physiology
People are simply not moving enough throughout their workday. In fact, adults are sitting 50-70% of the time. This sedentary workstyle poses long-term physical challenges, from back and neck pain to repetitive stress injuries.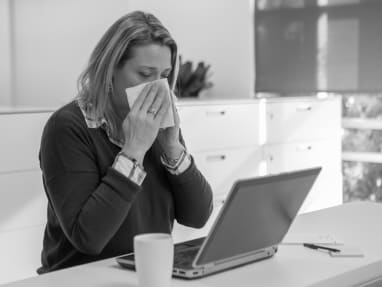 Biology
72% of Workers Report to Work When Sick.
Workers are also increasingly mobile, sharing desks, collaborating constantly and exposed to the millions of microbes on office worksurfaces.
Video
Video
Ology: Designing a Desk Wellbeing
Ology is an important part of an environment that embraces a Palette of Posture and Place. Workers should move between postures, including standing postures. And they need a desk that will allow them to do that. Ology is a wellbeing partner and contributes to a health-conscious work environment.
How antimicrobial properties make a health-conscious workplace
Due to mobility of workers, desks are more and more shared. Steelcase believes that antimicrobial technologies can help and has equipped its new desk Ology with an advanced antimicrobial technology on the most touched points on the desk surface.
Ology Bench with electric lift
Specifications
Options + Dimensions
Options + Dimensions
Ology is available with:
an integrated rail that supports space division, lighting, power and worktools
two user interface options:
an intuitive user interface
a programmable user interface that includes a quick collaboration button to automatically adjust the height of the worksurface to a comfortable standing-height position.
Global Availability
Global Availability
This product is available in the following regions:
Africa
Europe
Middle East
Not available in your region?
If you're interested in purchasing a product that's not available in your region, please contact your local dealer for purchasing options.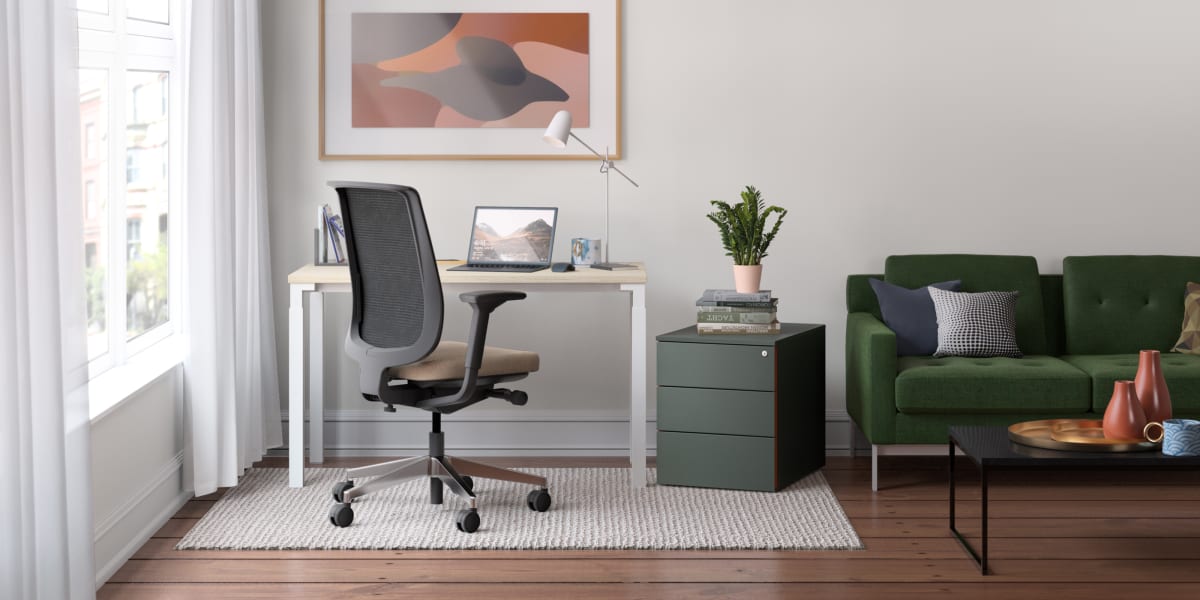 Work from Home
While teams are working from home, we're working to keep them comfortable. You can lean on Steelcase as your one trusted point of contact for products that blend performance with design.
Due to local regulations, select products are available in the UK.