Desks
FrameOne Desk
by Steelcase
FrameOne is a desk designed to be beautiful, functional and beneficial to your workday. Its clean, simple lines and neat design touches make people proud to own it.
Design + Performance
With its innovative triangle leg FrameOne quickly became an icon of elegant design. With a vast array of surface materials to choose from, FrameOne can match any aesthetic.
Innovative tops by FENIX NTM with state-of-the-art technology provide surface solutions that are opaque, fingerprint resistant and soft to the touch. The distinctive FrameOne leg combines with Lux paints creates a striking statement in any work environment. With clean, simple lines and thoughtful design touches, FrameOne is a refined and refreshing solution.
Features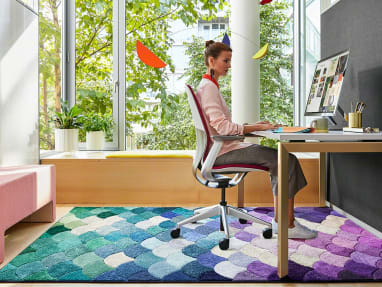 FROM FOCUSING TO COLLABORATION
FrameOne integrates seamlessly throughout the entire office ecosystem. Whether it's an individual desk for focus work, a team bench that encourages information sharing or a collaborative meeting table, FrameOne fits.
FrameOne covers the needs of project teams, functional teams, nomads and resident workers. Users are empowered with an elegant solution that caters to their individual work style throughout the office.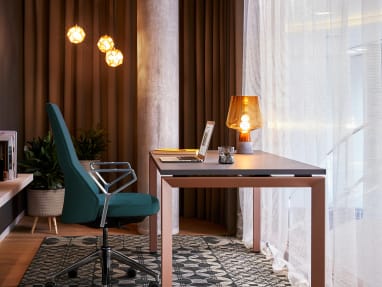 Wellbeing
With FrameOne users can easily boost their energy by switching postures with a height-adjustable desk. Flexible storage options help keep work organized and ease cognitive load. Team benches provide a place where workers can belong and connect with colleagues.
The use of warm colors and natural materials welcome users in to the workspace and evoke a sense of home and relaxation, providing the perfect oasis for individual focus work.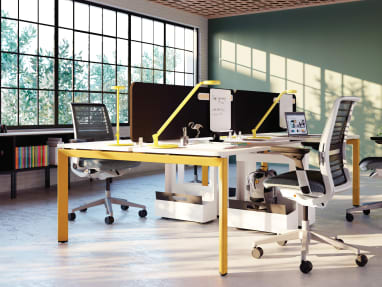 Personalization
The option for personalization provides workers with a sense of ownership and choice and control.
Stylish design combined with a range of finishes, materials and sizes, FrameOne encourages personal expression through customization. Residents and nomads can make the space their own with a range of organizational worktools and lighting options.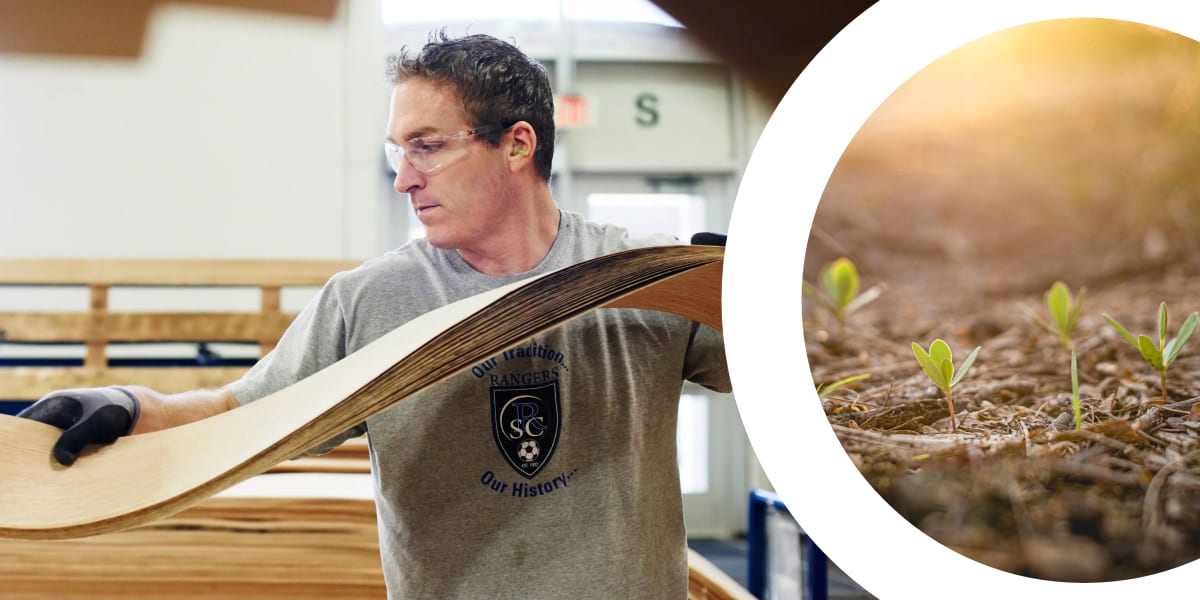 Sustainability
Designing for Sustainability
We create products that are good for people, and good for the world. Our products and operations are designed around a commitment to reduce climate change, reinforced by sustainable practices across our value chain.
Our Sustainable Design framework ensures our products are designed with consideration of life cycle thinking and cradle-to-cradle principles:
Source materials responsibly

Minimize global warming and other life cycle impacts

Ensure material health

Enable end-of-use strategies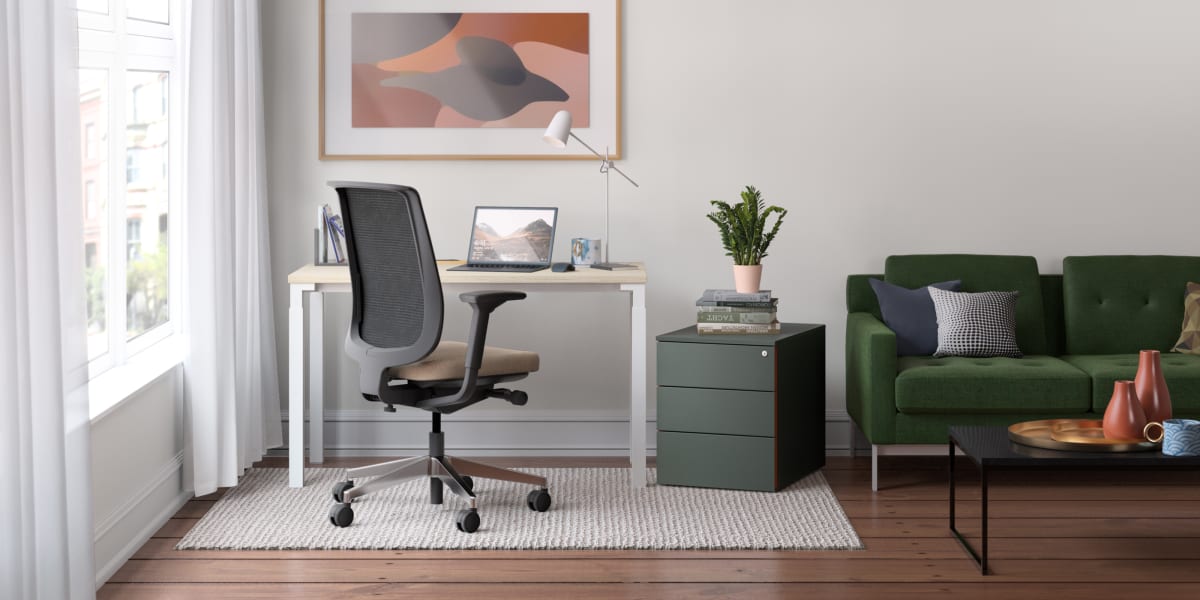 Work from Home
While teams are working from home, we're working to keep them comfortable. You can lean on Steelcase as your one trusted point of contact for products that blend performance with design.
Due to local regulations, select products are available in the UK.
Specifications
Options + Dimensions
Options + Dimensions
3 height adjustment versions: Basic (740mm), Adjustment foot (680-760mm) and Telescopic (640-920mm)
Loop version in Basic Height (740mm)
Desks with and without cantilevers
2 different top shapes available in different sizes
Freestanding Desk
Melamine, Wood Veneer, Plywood or FENIX NTM opaque and fingerprint resistant top
Integrated Rail, Various Top access, OrgaRail and Accessories
Modesty Panels and Side Panels
Facility Manager Sliding Top and User Sliding Tops as an option
Available as a Bench
Global Availability
Global Availability
This product is available in the following regions:
Africa
Europe
Middle East
Not available in your region?
If you're interested in purchasing a product that's not available in your region, please contact your local dealer for purchasing options.