Fusion Bench is a simple, comprehensive and flexible solution. It combines work surfaces, integrated storage, desk organization and cable management.
Features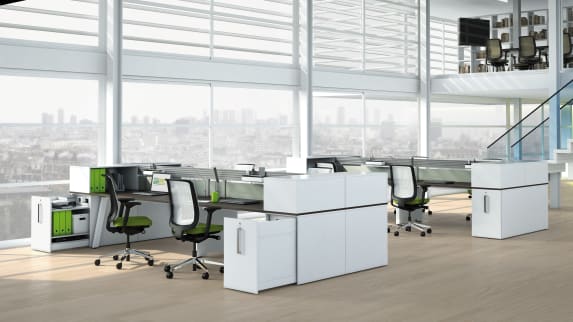 Storage at the Bench
Today's workers need to store both personal and work-related material. That is why Fusion Bench offers a variety of storage items that accommodate a variety of items, in different shapes and sizes.
Diagnosing users needs and providing efficient storage solutions is critical to enhancing user control at the bench. So whether you are storing your mobile devices, bottles, and bags or notebooks,
Fusion storage options can support your storage needs.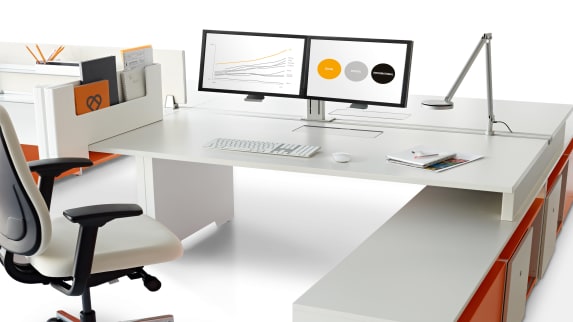 Get Personal
Tailor Fusion benches and desks to the needs of individual workers and the work at hand with adjustable privacy screens, personal boundaries, flexible storage, and an innovative collection of organisation tools, ergonomic flat screen arms, and personal lighting.
Insights
Research
Steelcase Workspace Futures carried out an extensive research based on interviews with users and decision makers. By carefully observing workers at benches in a broad variety of companies, they discovered new insights about today's worker and the needs that today's benching applications need to address.
We learned:
One-size-fits-all benching is ineffective
Users connect with co-workers and share content at the bench
Offering personalisation and control enhances people's wellbeing
We identified 4 types of bench users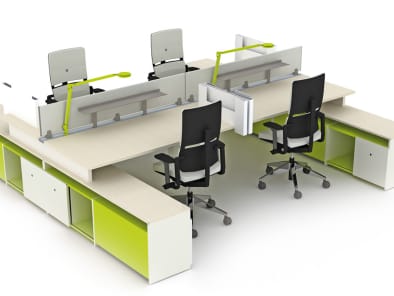 Residents
They do individual focused work. They need high support of their personal territory, including privacy and storage. The space should provide a high level of customisation and adjustable boundaries.
Nomads
Nomads are highly mobile, often looking for a convenient place to work. They appreciate multiple mobile tools that
are easy to adapt, innovative open storage, and easy power and data access.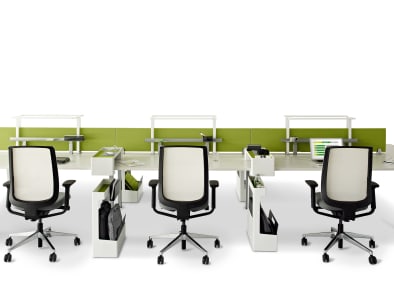 Functional Teams
Functional teams collaborate frequently. The space needs to reflect their team spirit and support side-by-side exchanges.
They also need emphasis on personal territory, with control over privacy, organisation and lighting.
Project Teams
Projects teams reconfigure frequently, so they need dynamic spaces that expand and contract simply. Groups need to gather easily around wide open worksurfaces to share content, with easy shift from group work to focused work.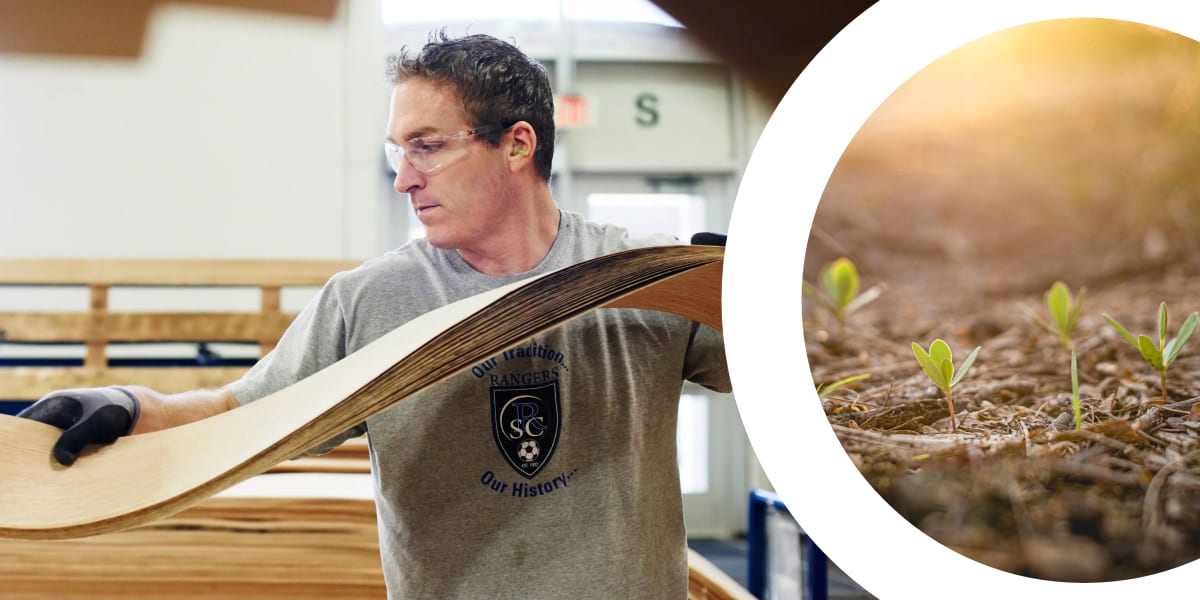 Sustainability
Designing for Sustainability
We create products that are good for people, and good for the world. Our products and operations are designed around a commitment to reduce climate change, reinforced by sustainable practices across our value chain.
Our Sustainable Design framework ensures our products are designed with consideration of life cycle thinking and cradle-to-cradle principles:
Source materials responsibly

Minimize global warming and other life cycle impacts

Ensure material health

Enable end-of-use strategies
Fusion bench with storage
Specifications
Options + Dimensions
Options + Dimensions
Main options
22 different top shapes available in different sizes
Reception desk, with a welcome counter
Meeting table
Bench
Integrated storage
Veneer finish for management desk
Global Availability
Global Availability
This product is available in the following regions:
Africa
Europe
Middle East
Not available in your region?
If you're interested in purchasing a product that's not available in your region, please contact your local dealer for purchasing options.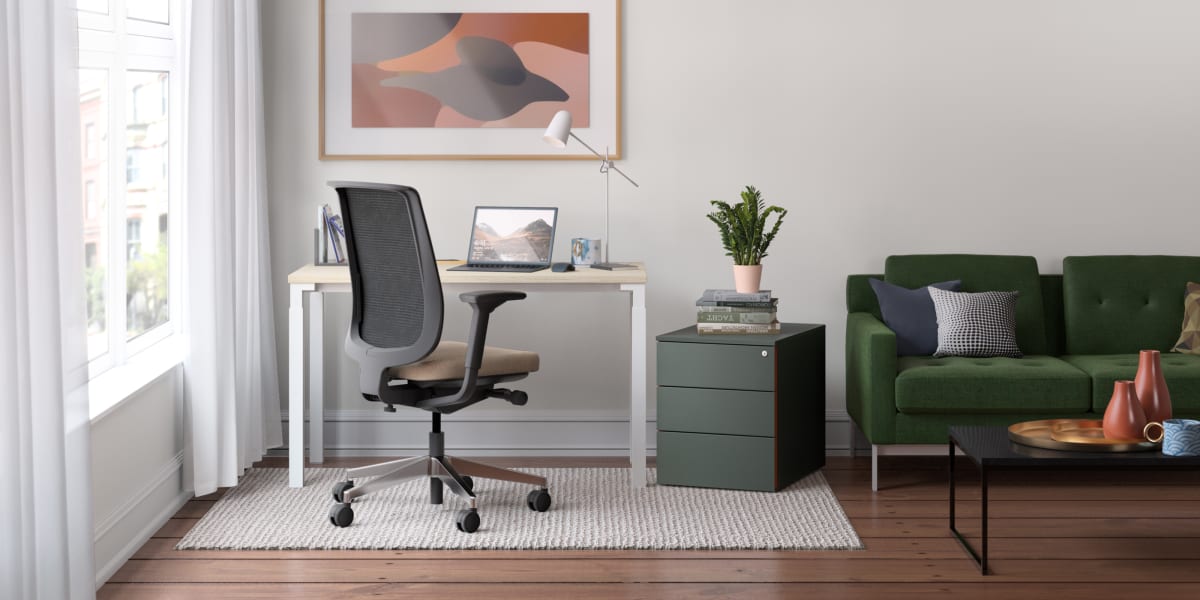 Work from Home
While teams are working from home, we're working to keep them comfortable. You can lean on Steelcase as your one trusted point of contact for products that blend performance with design.
Due to local regulations, select products are available in the UK.