Fusion Bench is a simple, comprehensive and flexible solution. It combines work surfaces, integrated storage, desk organization and cable management.
Features
Why Fusion?
Why Fusion?
Why Fusion?
It's a desking family comprising work surfaces, storage, desk organisation and cable management.
It's a platform system that structures the whole office space, no matter what work styles are needed.
It adapts to any company's culture with its modern or traditional design.
Storage at the Bench
Storage at the Bench
Today's workers need to store both personal and work-related material. That is why Fusion Bench offers a variety of storage items that accommodate a variety of items, in different shapes and sizes.
Diagnosing users needs and providing efficient storage solutions is critical to enhancing user control at the bench. So whether you are storing your mobile devices, bottles, and bags or notebooks,
Fusion storage options can support your storage needs.
Get Personal
Get Personal
Tailor Fusion benches and desks to the needs of individual workers and the work at hand with adjustable privacy screens, personal boundaries, flexible storage, and an innovative collection of organisation tools, ergonomic flat screen arms, and personal lighting.
Sustainability
Overview
Overview
Designing for Sustainability
We believe the only way to provide the best office furniture solutions is to ensure they're the best products for the environment. That's why every step of the way – through design, manufacturing, delivery and product lifecycle – we consider the impact of our work on people and on the environment and uncover opportunities to make things better.
21 %
Up to
recycled content by weight
99 %
Up to
recyclable by weight
Life Cycle
Life Cycle
MATERIALs
21% recycled content by weight. No hazardous materials. Plastic parts are only made of PP (releasing less CO2 than most of other plastics).* Packaging: LDPE film and expanded PE (30% recycled content), cardboard (45% recycled content). Water-based inks without solvent on paper and packaging.
PRODUCTION
ISO 14001 certification for the Rosenheim site. Powder-coat painting: VOC-free and free of heavy metals. Water-based glue.
TRANSPORT
Manufactured close to customers, in Europe. Minimised packaging weight and volume: only 2 boxes compared to 3 for Doué, to reduce the number of trucks: less CO2 emissions (53 tonnes CO2-eq avoided / year**) – less fuel (13 000 litres avoided / year**)
USE
Designed for a long product life. Replaceable parts.
END OF LIFE
99% recyclable. Only one plastic (PP): easier to sort and recycle. 100 % recyclable cardboard and LDPE film for packaging. Quick and easy disassembly: snap fit system for most of the assemblies. Separation of all the materials in 2'20 with simple tools. Plastic parts clearly labelled for easy sorting and effective recycling.
LEED Contribution
LEED Contribution
Steelcase helps customers seeking LEED certification to identify products and programs that can contribute to LEED criteria in the categories of Materials and Resources, Indoor Environmental Quality and Innovation (Ergonomics Training, Sustainability Training, Product Innovation).
Learn about Steelcase's direct and indirect contributions to a project's pursuit of LEED certification across LEED's three categories:
Building Design + Construction
Interior Design + Construction
Operations + Maintenance
Since the USGBC and its certification partner, GBCI, evaluate each project individually, the role our products play in achieving LEED certification is unique to each project.
Certificates
Certificates
Products
Environmental Product declaration (EPD)
NF Office Excellence Certifié
NF Environnement
Indoor Advantage Gold #02491
Materials
Programme for the Endorsement of Forest Certification (PEFC™)
Low concentration of formaldehyde in wood
Plants
ISO 14001 – Environmental management system
EMEAS – Eco-Management and Audit Scheme
OHSAS – Occupational Health and Safety Assessment
Series management system
Specifications
Options + Dimensions
Options + Dimensions
Main options
22 different top shapes available in different sizes
Reception desk, with a welcome counter
Meeting table
Bench
Integrated storage
Veneer finish for management desk
Global Availability
Global Availability
This product is available in the following regions:
Africa
Europe
Middle East
Not available in your region?
If you're interested in purchasing a product that's not available in your region, please contact your local dealer for purchasing options.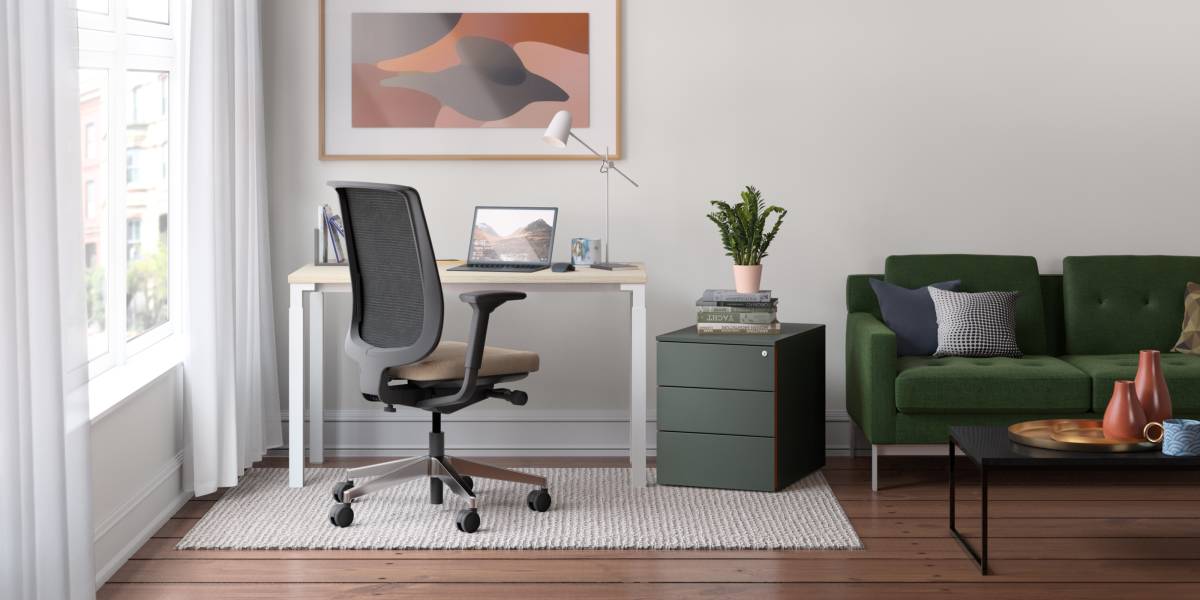 Work from Home
While teams are working from home, we're working to keep them comfortable. You can lean on Steelcase as your one trusted point of contact for products that blend performance with design.
Due to local regulations, select products are available in the UK.