We envision a world where thriving communities have equitable access to opportunities through quality education and healthy environments. We believe that we can use our business as a force for good to make a lasting difference and shape a shared future for all.​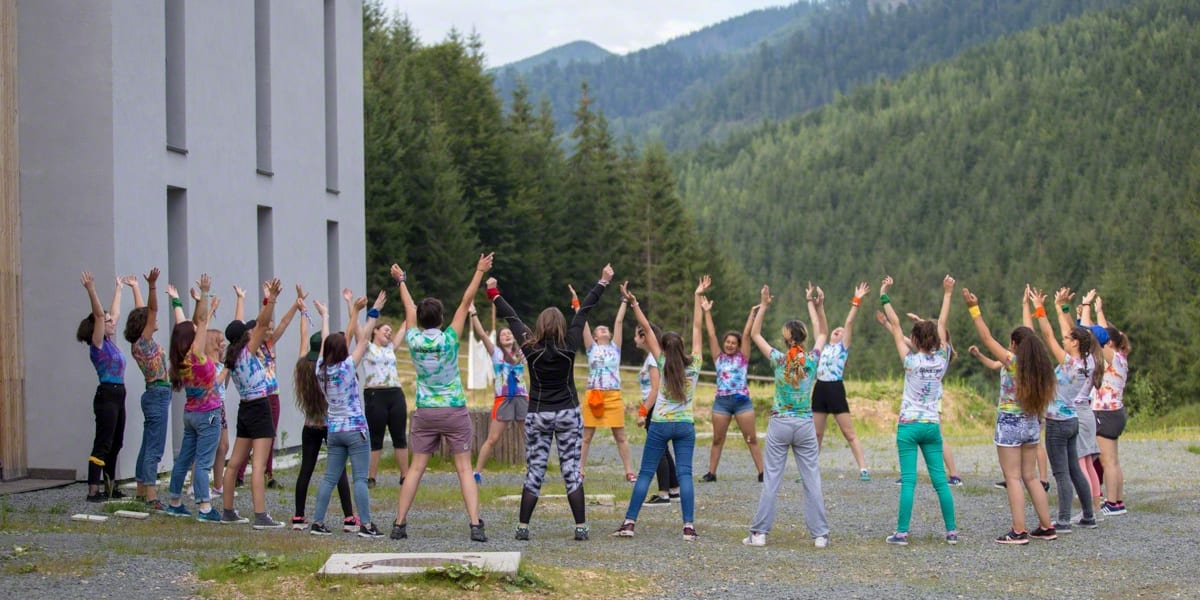 Better Futures Community
At Steelcase, our purpose is to help people do their best work by creating places that work better. We are asking ourselves, what is better?
We believe better can be a future of work that is equitable, accessible and sustainable.
We understand that the starting point for what is "good" and what is "better" isn't the same for everyone. So, how do we make better possible in the places where we live and work throughout the world?
To advance this exploration, we created The Better Futures Community, a community of changemakers exploring bold new approaches to equity, education and the environment.
Equity​
Reduce inequality within and among countries.​
Empower and promote the social, economic and political inclusion of all, irrespective of age, sex, disability, race, ethnicity, origin, religion or economic or other status.​
​
Education​
Ensure inclusive and equitable quality education and promote lifelong learning opportunities for all.​
Substantially increase the number of youth and adults who have relevant skills, including technical and vocational skills, for employment, decent jobs and entrepreneurship.​
​
Environment​
Take urgent action to combat climate change and its impacts.​
Improve education, awareness-raising and human and institutional capacity on climate change mitigation, adaptation, impact reduction and early warning.​
Our Community Programs
BETTER FUTURES LAB​
Explore Possibilities​
We design experiences for partners to learn from each other, grow together and uncover opportunities for impact throughout the world.
We host open innovation challenges, round tables and conversations for our entire global community to learn and connect.
​
Steelcase Changemakers​
At the heart of our work is people. Our Steelcase Changemakers bring the Better Futures Lab, Fund and Fellowship to life by leveraging our global scale, resources, tools, and expertise to move the needle on social impact.
BETTER FUTURES FUND​
Invest in Ideas​
We invest in promising ideas while engaging on a collaborative journey to uncover possibilities and co-create solutions with our partners.
We work with partners by providing capital, consulting, employee time, furniture, and more to create lasting, positive impact.
BETTER FUTURES FELLOWSHIP
Accelerate Change
We provide the tools and mentorship needed to incubate and accelerate bold ideas that have the potential to change the world.
We take the Better Futures Fellows along a curated impact journey as they accelerate and scale new ideas for equity, education and the environment.
We use our global communication channels to share their insights with the world.
Social Innovation Goals
Create Systemic Change
Align Steelcase Social Innovation investments with UN Sustainable Development Goals.
Invest in community partners to provide quality education to those who otherwise wouldn't have access — building the skills needed to thrive and potentially work at Steelcase in the future.
Connect People to Purpose
Scale our Change Corp model.
Provide platforms for employees to volunteer.​
Launch an employee grants program for causes in which our employees engage.
Build Cultures of Innovation
Design learning opportunities into our community partnerships.​
Launch Equity in Education Open Innovation Challenge.
​
Community Partner Spotlight
West Michigan Center for Arts + Technology
Our final featured community partner this Black History Month is West Michigan Center for Arts + Technology (WMCAT). WMCAT provides a culture of opportunity for teens and adults to make social and economic progress in their lives and community. President and CEO Jamon Alexander shares this reflection:​
"Grand Rapids, Michigan has been recognized as the best place to live, work, and raise a family. And yet, we've been rated among the worst cities for Black people economically. The stark disparities in our community are real — as are the beauty and brilliance that exist in our Black neighborhoods.​
As president + CEO of the West Michigan Center for Arts + Technology (WMCAT), I lead our work to provide access to opportunity because of – not in spite of – the neighborhood that raised me. Through visual arts and technology engagement with young people, workforce development with adults, and a human-centered design social enterprise, WMCAT's work and mission are a response to the inequitable legacy of policy that burdens us. We are honoring our students' lived experience, connecting families to income security, and building social capital.​
I am honored to be part of a cohort of Black leaders challenging dominant narratives, reimagining possibilities, and pursuing a future of equitable access to opportunity. Together, we are advancing the work and legacy of those who came before us."​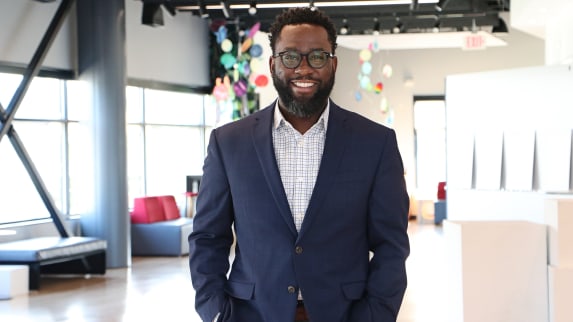 The Diatribe
In honor of Black History Month, our next featured Better Futures community partner is The Diatribe. Located in Grand Rapids, Michigan, The Diatribe specializes in youth voice working with 20-30 in-school programs a year across the state. They also founded The 49507 Project – a Black, Brown, Queer and youth-led project rooted in collaboration to create truly public art steered by Black & Brown community members. Chief Inspiration Architect Marcel "Fable" Price shares The Diatribe's brand new mission statement with us:​
"The Diatribe uses restorative art to disrupt historical systems of oppression by reimagining education, holistically honoring the community through our approach to our work and creating an unapologetic vision for liberation that is accessible to all."​
The Diatribe is currently raising funds to establish The Emory Arts & Culture Hub, a new model for redevelopment that will serve as an example for inclusive placemaking and will work as an anchor for economic growth. Located in the South side of Grand Rapids, the center will play an important role in making our neighborhood a place where people can Live, Work, and Play.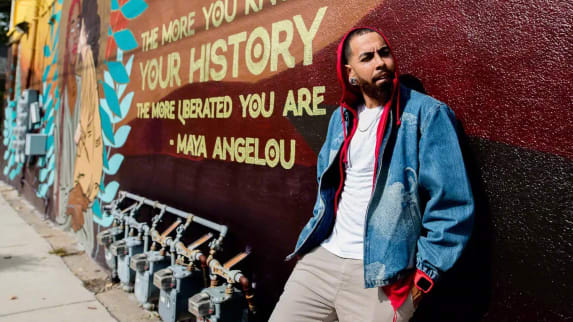 Chicago Center for Arts + Technology
Steelcase Better Futures community partner Chicago Center for Arts & Technology (CHICAT) is focused on the power of unifying communities, the connection between art and technology, and the benefits of engaging and teaching in an inspirational and beautiful environment. This Black History Month, Executive Director Lisa Moultrie shares the impact of this organization, one of 11 such centers around the world:​
"At CHICAT, we transform the lives of those we serve through our youth arts and adult workforce training programs. Youth Arts creates opportunities for middle and high school students to explore their creativity through digital, design, and makers programs. Our workforce training is for adults who want to start or reinvent their career in high-demand industries like manufacturing and healthcare. We break barriers to educational opportunities by providing these programs at no-cost, including transportation, books and supplies. We are proud to integrate art and technology – twin tools that drive the 21st century – to narrow the divide in educational and wage attainment. Our gallery space, Gallery 1701 features emerging BIPOC artists who live on the south and west sides of the city, giving Black and Brown artists an opportunity to promote and share their work with their community." ​
Steelcase began our partnership with CHICAT through our Changemakers Chicago team, who received a grant from our Better Futures Community Fund to support their work.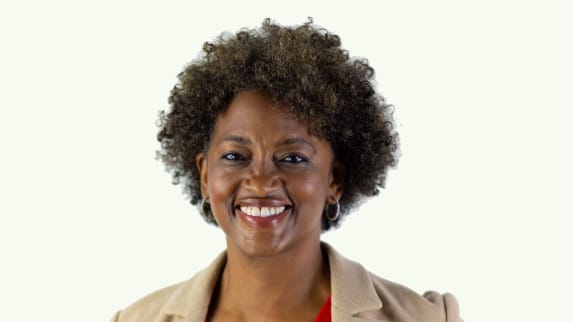 STEM Greenhouse
Our Better Futures Community, Steelcase's social innovation program, explores new approaches to equity, education and the environment. This Black History month we are sharing the work of organizations within our Better Futures Community who are focused on making change where we live and work. ​
​
STEM Greenhouse says its mission is "to grow STEM proficiency in vulnerable children to cultivate education and career success." STEM Greenhouse Executive Director Dr. Keli Christopher shares this reflection with us as Black History Month begins: ​
​"I formed STEM Greenhouse in 2014 to address the lack of diversity within STEM (Science, Technology, Engineering, and Mathematics) professions. To make an impact on the root causes of this disparity, we cultivate unique environments where students who belong to populations traditionally underrepresented in STEM can truly grow and flourish, hence the name STEM Greenhouse. At STEM Greenhouse, we believe it is critical to learn from the past and to pass that knowledge on to our youth. STEM Greenhouse celebrates Black history from ancient Black civilizations that were pioneers in STEM to modern-day Black innovators in STEM. We want our students to know that math and science are their legacy and heritage. We are training the trailblazers and history makers of the future." ​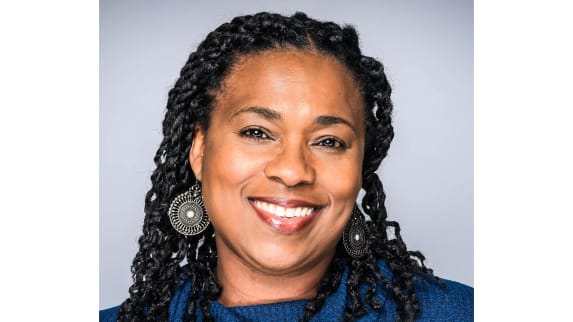 Moving the Needle on Impact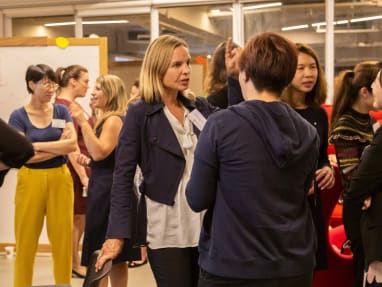 March 8, 2021
Three recent stories celebrate the kind of progress possible from Steelcase involvement in the communities where we live and work.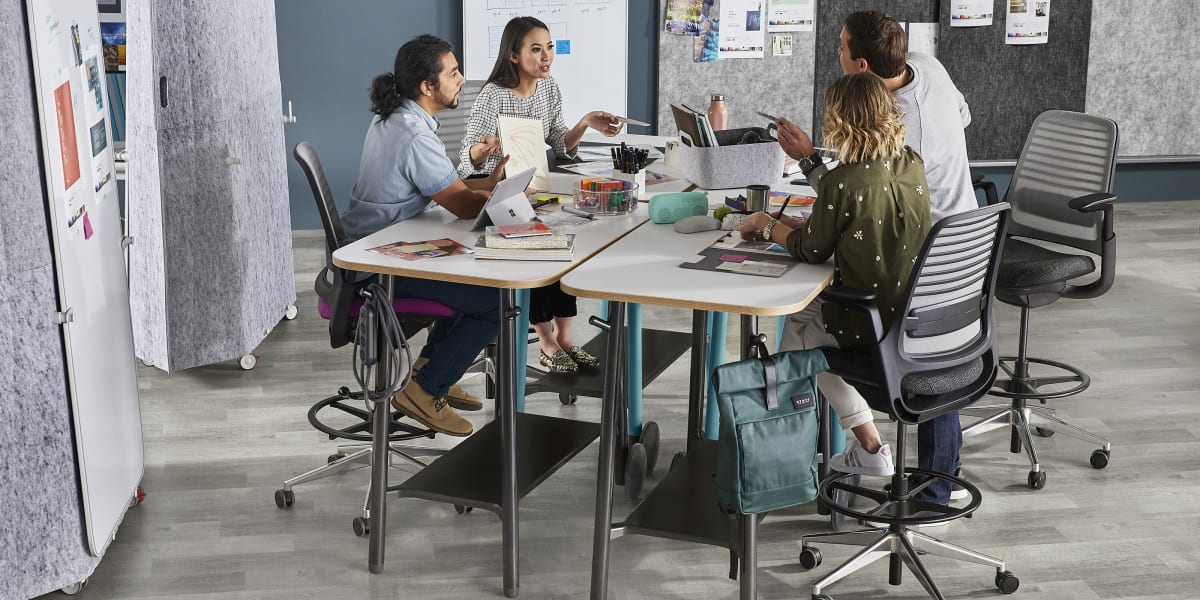 Giving Guidelines
Our goal is for community partnerships to focus on impact in areas that unlock human promise and transform work, workers and workplaces. Specifically, we're supporting the following United Nations Sustainable Development Goals in the communities where we live and work: Reduced Inequalities, Quality Education and Climate Action.
Better Is Possible Series
Join us as we explore bold new approaches to equity, education and the environment.
Click here to register now to be the first to know about the next Better Is Possible event.
Hosted by the Steelcase Better Futures Community.