We are passionate about helping architects, designers and real estate professionals develop great environments wherever work happens. We do this by being insightful, intentional, interactive, and inspirational.
Idea Books
Innovation Center Idea Book
Innovation Center Idea Book
Innovation Center Idea Book
Innovation is the driving force of today's economy, more essential for business success than ever before and harder to achieve. A well-designed workplace has the power to propel an organization's innovation potential, amplifying the performance of individuals, teams and entire enterprises.
WorkCafe Idea Book
WorkCafe Idea Book
WorkCafe Idea Book
A WorkCafé transforms underutilized real estate, creating an on-site third place where people can meet, work, network, socialize and reenergize.
Privacy Idea Book
Privacy Idea Book
Privacy Idea book
Today's highest-performing, most appealing and relevant workplaces are designed in new ways to provide an effective balance between open areas for collaboration and privacy spaces for focus and rejuvenation. The result is optimally utilized real estate that positively reflects an organization's values and brand, strengthens employees' engagement and helps build a cohesive culture.
Sustainability + Services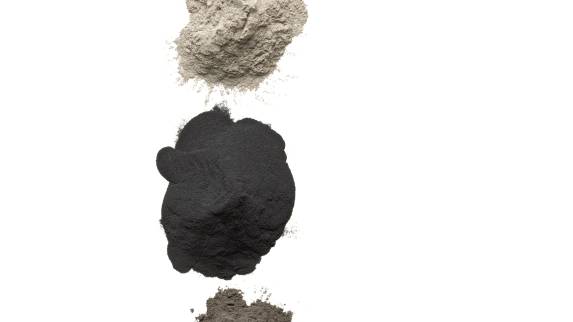 Sustainability is one of today's fundamental business challenges – and our inspiration. Everyday our team works to create maximum value from our available assets and be catalysts for good.
We know we are on a journey. Along the way, it is our responsibility to care for our planet and its people.  As we continue to study, learn and share insights, our commitments and accountabilities continue to grow in measurable and meaningful ways.
All of this leads us to deliver innovative products and increased value to our customers and stakeholders.
Find out more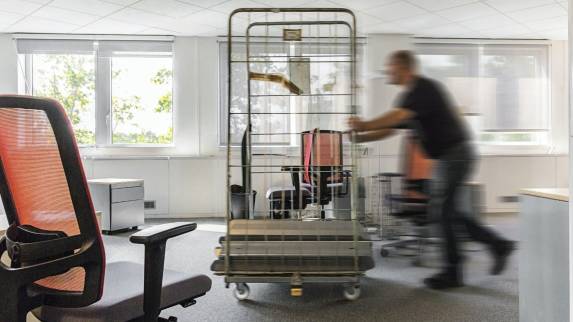 Steelcase and Steelcase dealers offer clients a portfolio of workplace services. It's about understanding your needs, exploring options, applying the right products, and ensuring your investment is delivered, installed and maintained. Steelcase delivers products and services through a network of independent dealers in over 650 locations globally. Our dealer network is the most extensive and experienced in the world, delivering global experience with local service.
Our services include:
Workplace Surveys
Financial Services
eBusiness
Recycle + Reuse
Performance Management
View services
Education + Health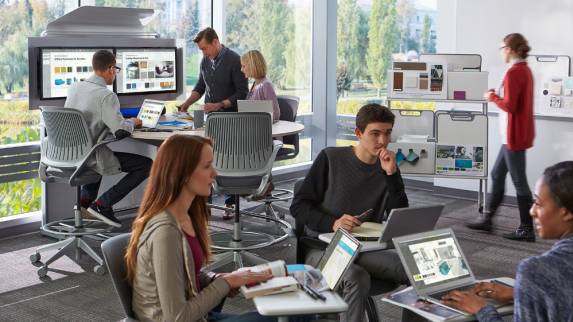 Redesigning for Student Success
For the first time in decades, schools from elementary through postsecondary are making significant changes in how they teach. Yet both students and educators still face the chanllege of having to operate in facilities built for age-old ways of learning and teaching. Learn how Steelcase's human-centric design process improves student success.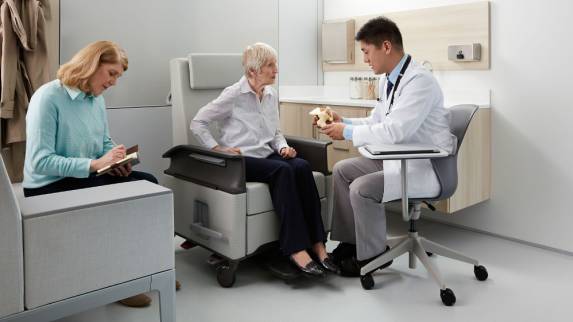 Transforming The Exam Room
Today's healthcare is massively changing as it tackles multiple challenges: improving the health of the population, providing better patient experiences and outcomes, and reducing costs. Faced with such sweeping changes, healthcare organizations shouldn't overlook an asset that's highly leverageable and pivotal to success: their spaces.