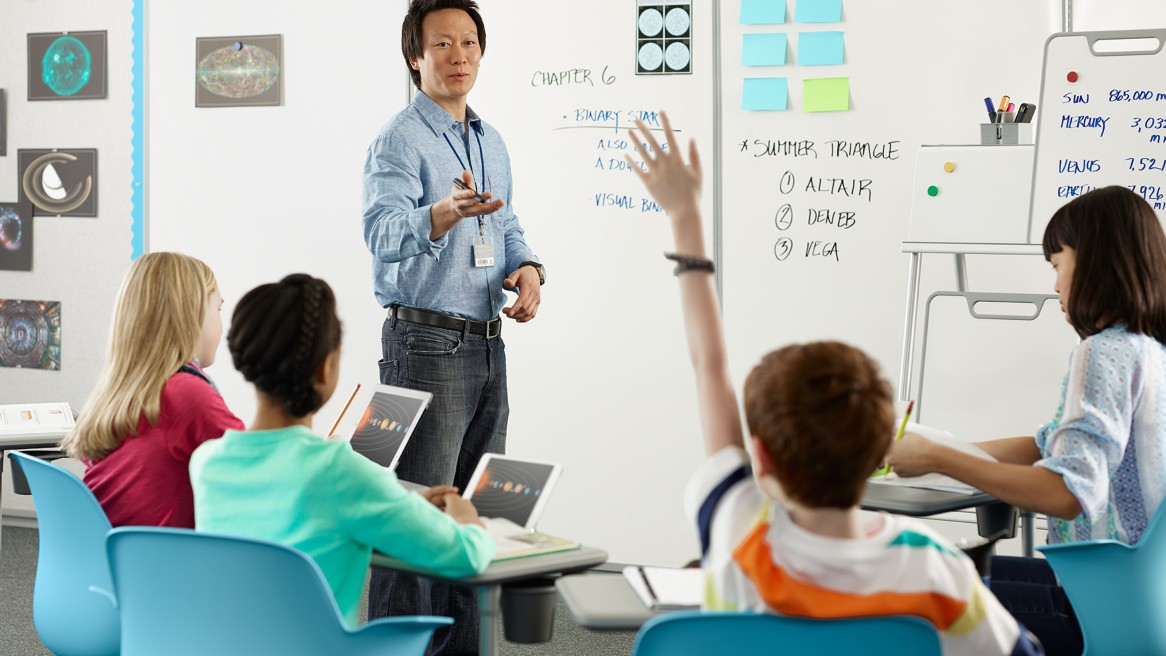 Active learning. Active minds. Active spaces.
Steelcase Education is focused on helping schools, colleges and universities create the most effective, rewarding and inspiring active learning environments to meet the evolving needs of students and educators.
Using an insight-led approach, we design solutions for the many spaces learning happens, from classrooms and libraries to in-between spaces and cafes. We have a passion for understanding how learning best takes place and how smarter, active learning spaces can help.
Featured Products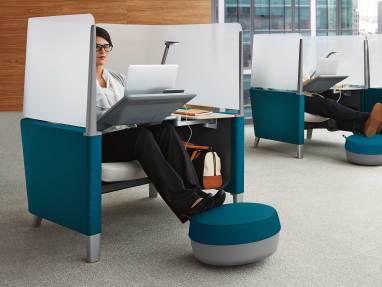 Brody
Introducing the Brody WorkLounge. Designed to be good for your body and good for your brain.
Insights
Active Learning Spaces
Active Learning Spaces
Students prepare for a future no one can predict and jobs that, in many cases, haven't been invented yet. Educators are responding to these diverse forces with a refreshing openness, adopting active learning and embracing new technology. Yet, both students and educators must operate in learning environments built for age-old ways.
Our Insights and Applications Guide provides the latest thinking on classroom design and learning spaces, including research, design principles and applications.
View Insights + Applications Guide
Designing for Blended Learning Environments
Designing for Blended Learning Environments
Steelcase Education researchers conducted a design research study at 16 schools, colleges and universities throughout the United States to understand the dynamics and spatial implications of technology-empowered learning.
Six spatial insights emerged for blended learning environments. These include designing for flexibility, the loosening of spatial boundaries, an increased need to support video capture and streaming, and a continued use of analog and digital tools for effective learning.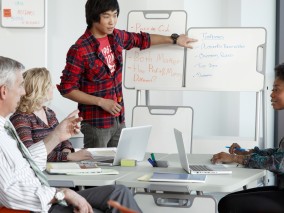 Classroom Design Affects Student Engagement
Study proves Classroom Design Affects Student Engagement
New data from ongoing Steelcase Education post-occupancy evaluation studies show that classrooms designed for active learning have a significant effect on student engagement.
Comparisons between old and new classrooms were statistically significant on all 12 factors measured for both instructors and learners. The Steelcase survey tool can now be used to reliably measure the impact of engagement in learning environments.