Room to Roam
Encourage everyone to contribute whether they're physically present or dialing in from afar. Focus nooks give people a place to break away and develop their own point of view before returning to the team.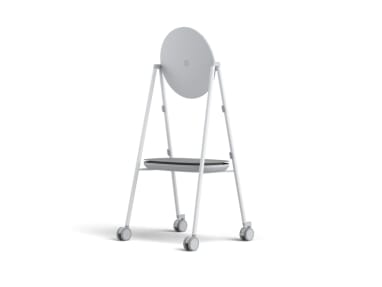 Steelcase
Surface Hub 2, turning any place into teamwork space. Roam where you want to.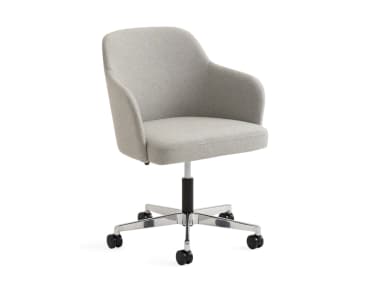 West Elm Work
The sculptural silhouette and retro-inspired base of Sterling pay homage to Midcentury design. Crafted and designed for the workplace, Sterling offers a generous sit for extended comfort.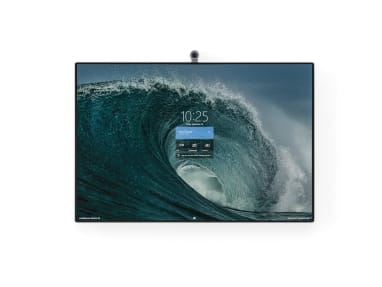 Microsoft
Enable teamwork anywhere with new Surface Hub 2S, an all-in-one digital whiteboard, meeting platform, and collaborative computing device that brings the power of Windows 10 to teamwork.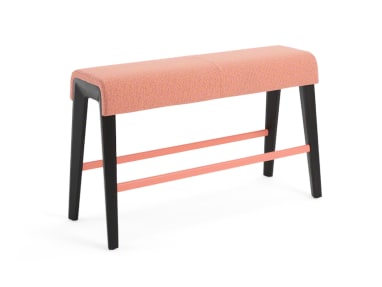 Steelcase
The B-Free Beam encourages postural changes promoting wellbeing while boosting creative thinking and engagement. A wide range of materials and finishes allow you to customize B-Free Beam.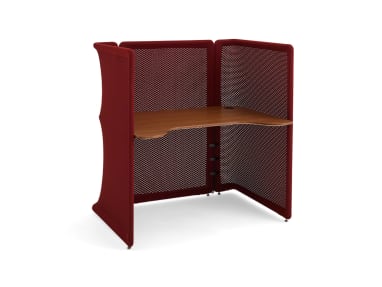 Coalesse
Lagunitas Focus Nook offers users a touch-down destination for doing focused tasks in a traditional work posture—optimizing space within the open plan, while staying centered and free from distractions.
Explore Other Settings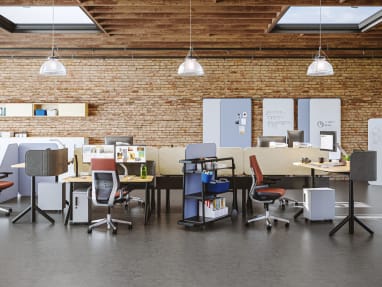 Space on Demand
Steelcase Flex Collection creates dynamic neighborhoods that let teams adapt their space—fast.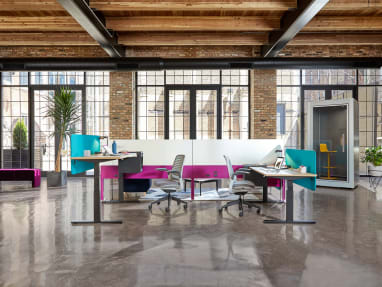 Temporary Touchdown
This touchdown workspace offers privacy with Steelcase Answer Fence, Sarto Screens.
It's Personal
Steelcase Sylvi Lounge System and Orangebox Avi Lounge Chair invite you in when you're ready to connect.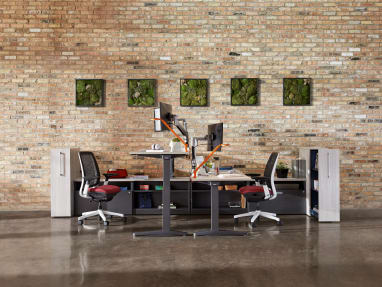 Quick Switch
Steelcase Currency Storage and High Density Storage let you keep work tools close at hand so you can stay in flow.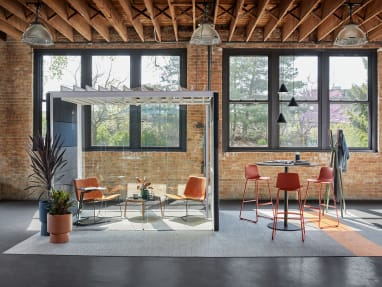 Spontaneous Connections
The Orangebox Air3 Pod and Coalesse Enea Lottus Stools provide sleek spaces for impromptu face time.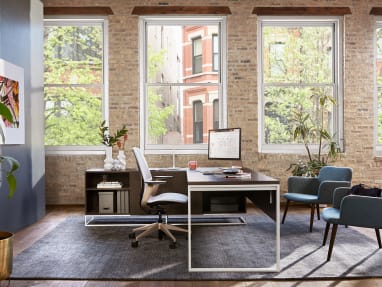 Contemporary Comfort
This private office features clean lines and finishes from the West Elm Work Greenpoint Private Desk and Credenza.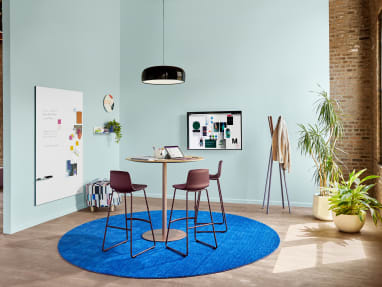 Front Porch
Microsoft Surface Hub 2S with Steelcase Roam Wall Mount and PolyVision a3 CeramicSteel Sans promote teamwork.
Away from the Desk
Away from the Desk, Verlay Table and Node Chairs create a private cove for team connections and solo work.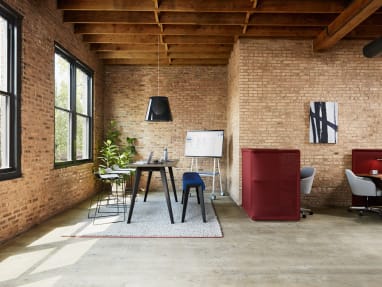 Room to Roam
Steelcase Roam Mobile Stand developed with Microsoft for the Surface Hub 2S lets you collaborate almost anywhere.