Privacy Wall is a high performance, moveable wall that gives you the flexibility and modularity to accommodate today's needs, while also planning for the future.
Features
For Today + The Future
For Today + The Future
Plan for Today + for the Future
Teams in today's more open environments need privacy that is immediately accessible to them. Privacy Wall and Privacy Wall GS allow you to meet these needs.
Move your walls to change with your changing needs.
Integrated, movable partition walls and the Architectural Solutions provide on demand flexibility in meeting your workspace's future needs.
Visual + Acoustical Privacy
Visual + Acoustical Privacy
Support Visual + Acoustical Privacy
Glass panels, or solid panels with clerestory windows, allow you to choose the appropriate level of visual privacy.
Steelcase offers 9 "graded" glass options in alliance with Bendheim, the largest provider of specialty glass in North America. The full range of Bendheim glass options and their varying levels of light transmission ensure both desired level of privacy and aesthetic look.
Casper™ Cloaking Technology by Designtex can be added to glass walls to obscure digital screens to outside view while maintaining clear, open views that promote transparency in the workplace. Casper™ Cloaking Technology is an architectural film for glass walls that obscures digital screens to outside view.
Signature Image
Signature Image
Create a Signature Image
Wide aesthetic range.

Support your corporate image with options that range from painted steel, to fabric, to glass, and more.

Customization alternatives to address architectural direction.

Custom match paints, fabrics, vinyl, glass and veneer.
Insights
Significant Savings
Significant Savings
Real Value
Speed the schedule and shrink the budget. Privacy Wall saves up to 53% in costs and 29% in installation time compared to traditional construction. As a modular solution it also depreciates faster than drywall, so you see tax benefits sooner.
Stay Flexible
Stay Flexible
As business needs evolve, Privacy Wall keeps performing. Unitized panels are easy to relocate and reconfigure to serve new purposes. It's a solid investment in agility.
o Create quiet places Even in the open office, people seek enclosed places to concentrate and collaborate. Privacy Wall solid panels can create rooms much quieter than most drywall applications, achieving STC ratings of 41 or 45.
Sustainable Solution
Sustainable Solution
Made with 44% recycled content, Privacy Wall is also 63% recyclable and 100% reusable. Privacy Wall and related Steelcase Glass Selections are the first and only Cradle to Cradle™ Silver relocatable wall products and the only ones manufactured in North America. They are also SCS Indoor Advantage Gold certified and can contribute to LEED certification.
Product Range
Privacy Wall offers the following versions:
Privacy Wall
Ceiling height
Solid wall panels
Clerestory wall panels
Glass panels
Doors

Full-height pivot and butt-hinged,
7″ pivot and butt-hinged glass transom
Full-height slider
Full glass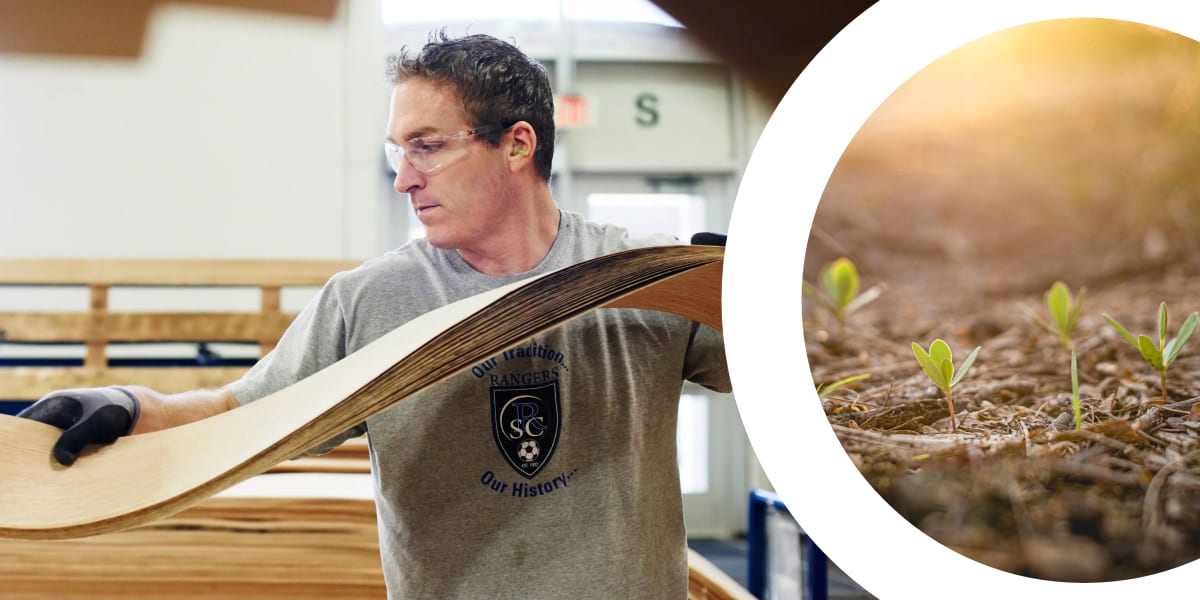 Sustainability
Designing for Sustainability
We create products that are good for people, and good for the world. Our products and operations are designed around a commitment to reduce climate change, reinforced by sustainable practices across our value chain.
Our Sustainable Design framework ensures our products are designed with consideration of life cycle thinking and cradle-to-cradle principles:
Source materials responsibly
Minimize global warming and other life cycle impacts
Ensure material health
Enable end-of-use strategies
Specifications
Standard + Optional Features
Standard + Optional Features
Privacy Wall
Solid steel construction
Painted frame with flush feature strip
Contains 30% recycled material, 90% recyclable at end of life
Global Availability
Global Availability
This product is available in the following regions:
Central America
South America
North America
Middle East
Not available in your region?
If you're interested in purchasing a product that's not available in your region, please contact your local dealer for purchasing options.