The sculptural silhouette and retro-inspired base of West Elm Work Sterling pay homage to Midcentury design. Crafted and designed for the workplace, Sterling chairs offer a generous sit for extended comfort.
Configure Now

Planning for the Workplace?
Uncover options to create an inspiring space.
Configure Now
Buy Now

Shopping for a Home Office?
See all the options for your work-from-home upgrade.
Buy Now
Features
Overview
West Elm Work Sterling has a restrained statement of line that boasts broad application potential.
Available with or without arms. Choose from two retro-inspired bases — wood legged or aluminum 5-star. Both options come with a curated list of finish options for personalized expression.
Surface Materials
The West Elm Work Sterling Chair is available in the following finish options:
Upholstered in your choice of durable Designtex fabric
View specific base finishes below
Made for the Office
All products in the West Elm Work Collection are designed with performance in mind and are manufactured to withstand the additional wear and tear that products encounter in the workplace.
Global Availability
The West Elm Work Collection from Steelcase is available in the following regions:
United States
Canada
Mexico
South America
Central America
The Caribbean
Mainland China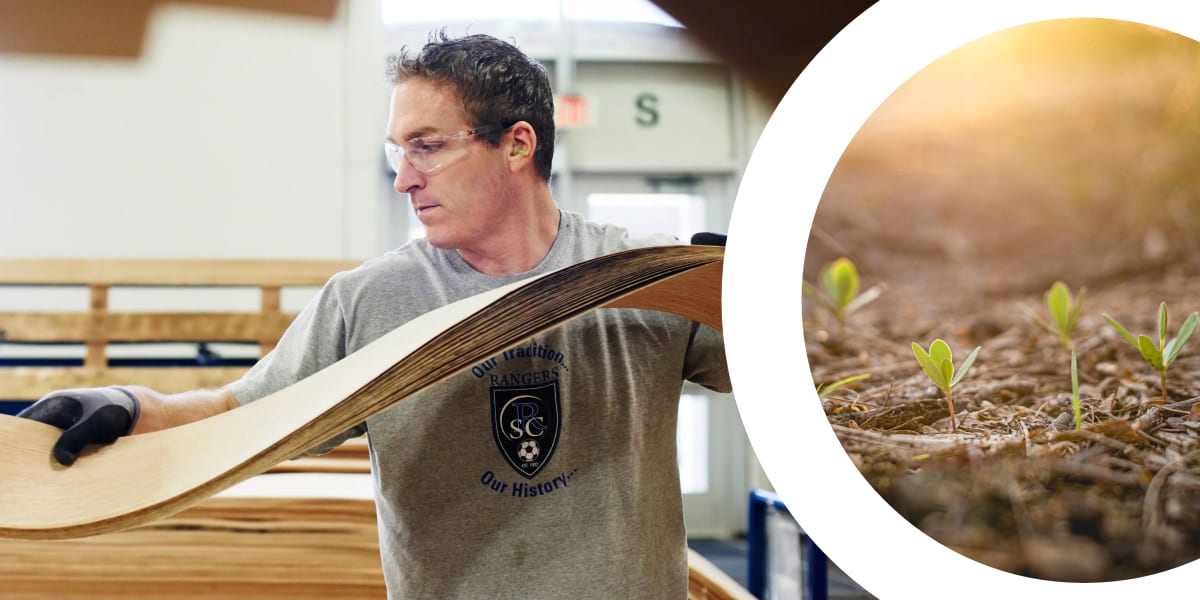 Sustainability
Designing for Sustainability
We create products that are good for people, and good for the world. Our products and operations are designed around a commitment to reduce climate change, reinforced by sustainable practices across our value chain.
Our Sustainable Design framework ensures our products are designed with consideration of life cycle thinking and cradle-to-cradle principles:
Source materials responsibly
Minimize global warming and other life cycle impacts
Ensure material health
Enable end-of-use strategies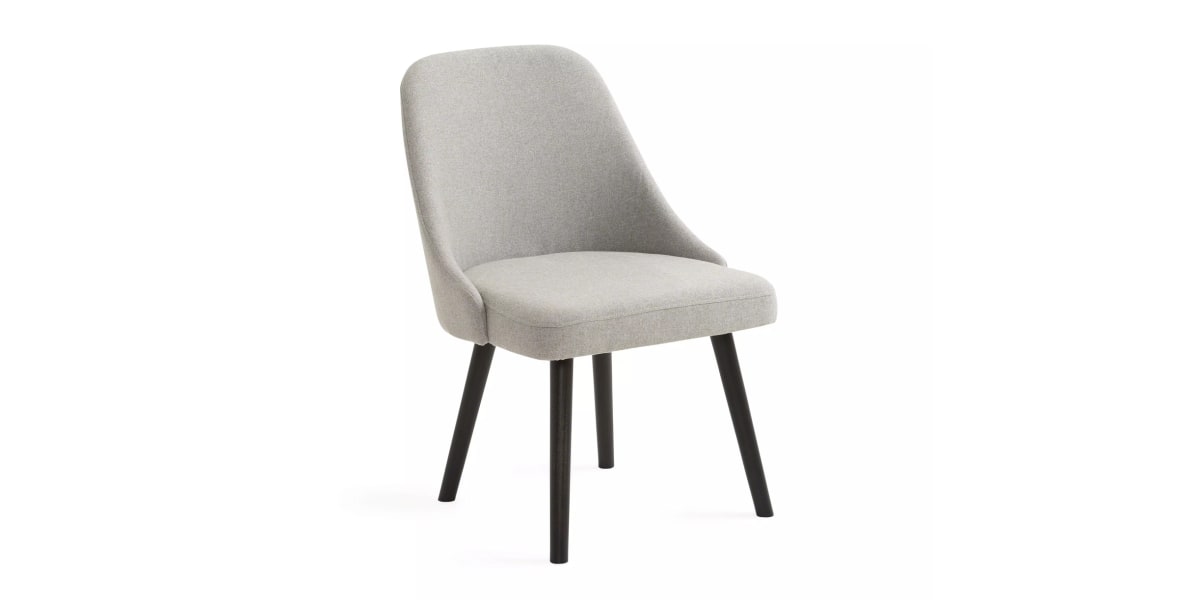 Guest Chair without Arms
Overall Dimensions: 24.25″D x 23.25″W x 32.625″H
Seat: 18.626″D x 23.25″W x 18.5″H
Wood Base Finish Options
Black Oak – VP03 Oak (shown)
Light Oak – VP01
Grey Oak – VP04
White Oak – VP05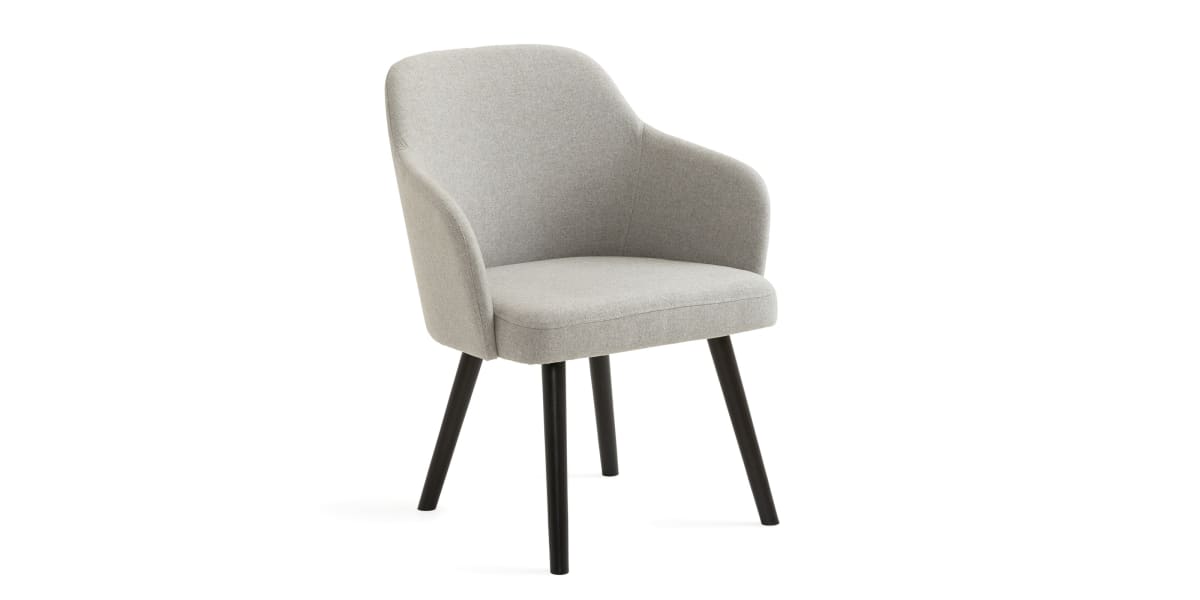 Guest Chair with Arms
Overall Dimensions: 25.125″D x 24.625″W x 32.625″H
Seat: 18.625″D x 24.625″W x 18.5″H
Arm Height: 26.5″
Wood Base Finish Options
Black Oak – VP03 Oak (shown)
Light Oak – VP01
Grey Oak – VP04
White Oak – VP05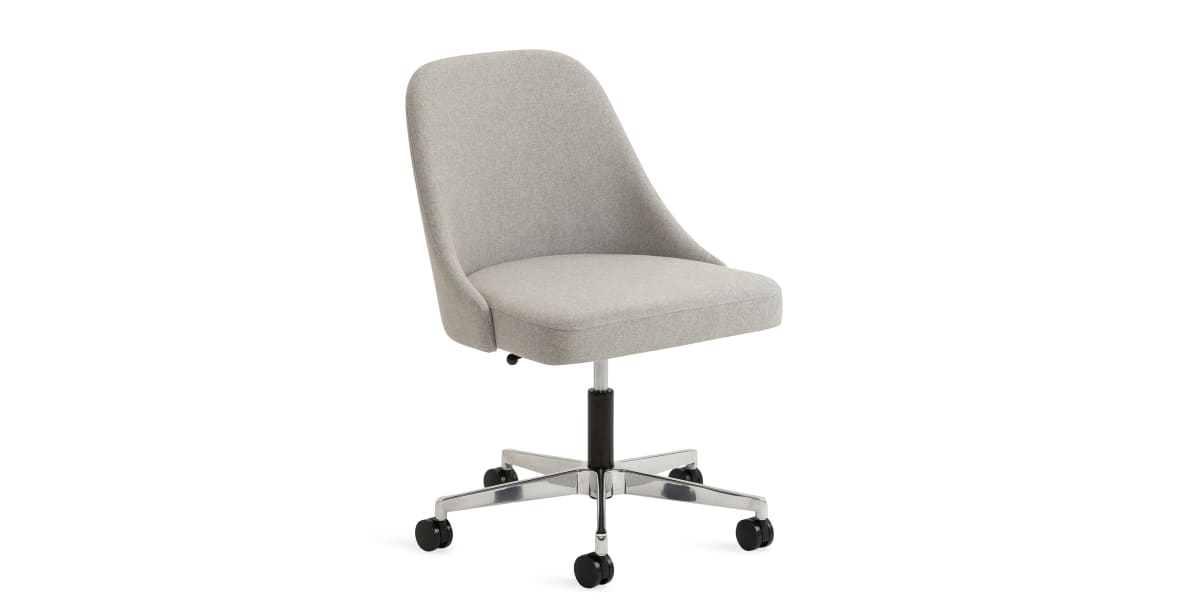 Conference Chair without Arms
Overall Dimensions: 24.5625″D x 27″W x 31.75″H
Seat: 18.625″D x 27″W x 16.5″H
Adjustable Height Range: 5″
5-Star Base Finish Options
Black – 0835
Milk – 4242
Dark Bronze – 7278
Night Bronze Lux – 4B24
Matte Brass Lux – 4B22
Polished Aluminum – 8046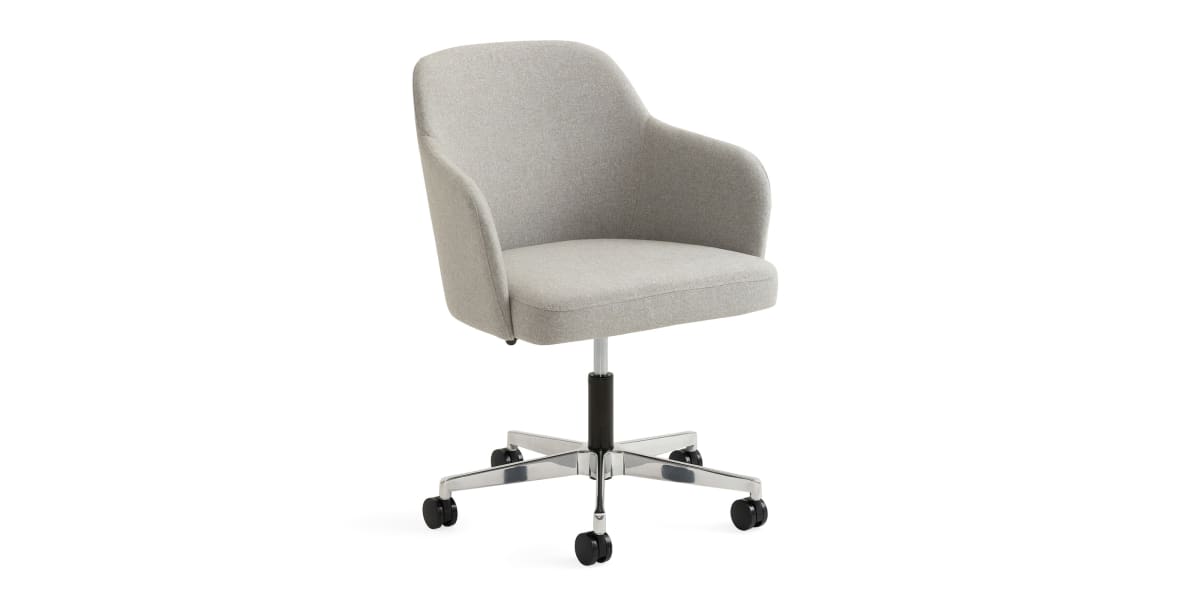 Conference Chair with Arms
Overall Dimensions: 24.25″D x 26.625″W x 31.75″H
Seat: 18.625″D x 26.625″W x 16.5″H
Minimum Arm Height: 25.25″
Adjustable Height Range: 5″
5-Star Base Finish Options
Black – 0835
Milk – 4242
Dark Bronze – 7278
Night Bronze Lux – 4B24
Matte Brass Lux – 4B22
Polished Aluminum – 8046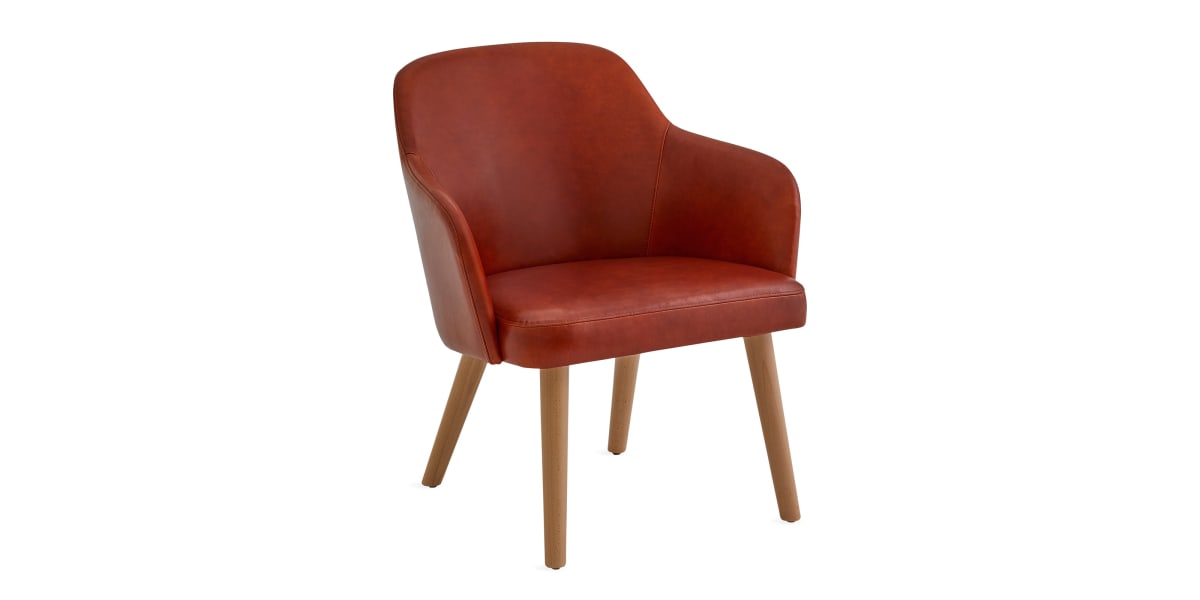 Lounge Chair
Overall Dimensions: 25.25"D x 26.75"W x 30"H
Seat: 18.625"D x 22"W x 17.25"H
Arm Height: 24″
Wood Base Finish Options
Black Oak – VP03 Oak
Light Oak – VP01 (shown)
Grey Oak – VP04
White Oak – VP05
Counter Height Stool
Overall Dimensions: 26.25"D x 26.25"W x 38"H
Seat: 

17"D x 17.5"W x 26"H 
Wood Base Finish Options
Black Oak – VP03 Oak
Light Oak – VP01 (shown)
Grey Oak – VP04
White Oak – VP05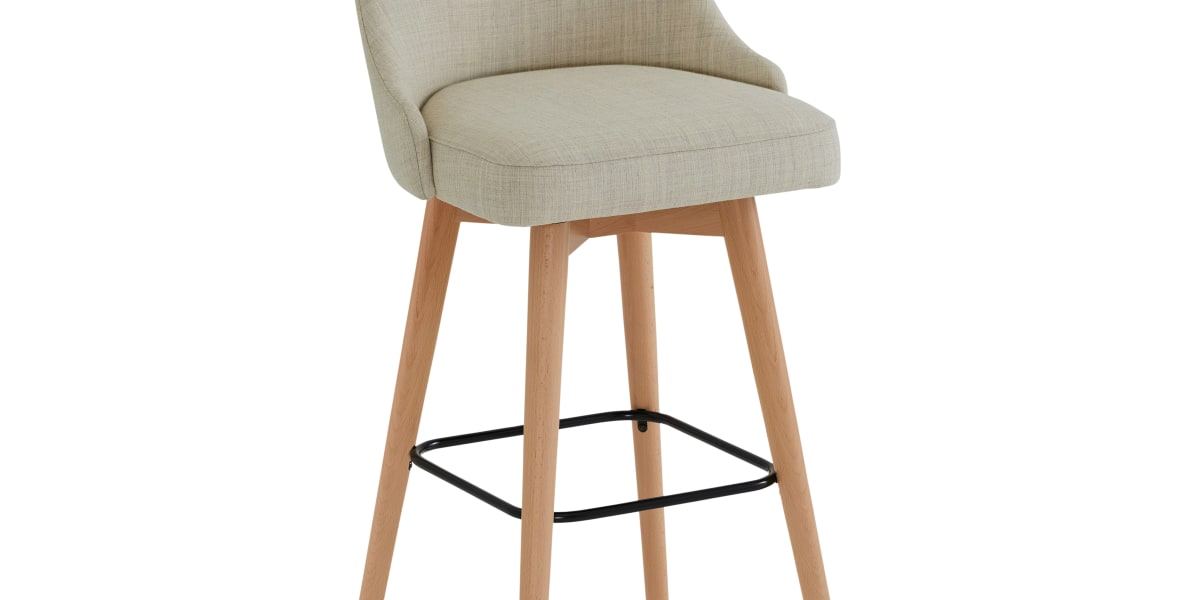 Bar Height Stool
Overall Dimensions: 26.25"D x 26.25"W x 44"H
Seat: 

17"D x 17.5"W x 32"H 
Wood Base Finish Options
Black Oak – VP03 Oak
Light Oak – VP01 (shown)
Grey Oak – VP04
White Oak – VP05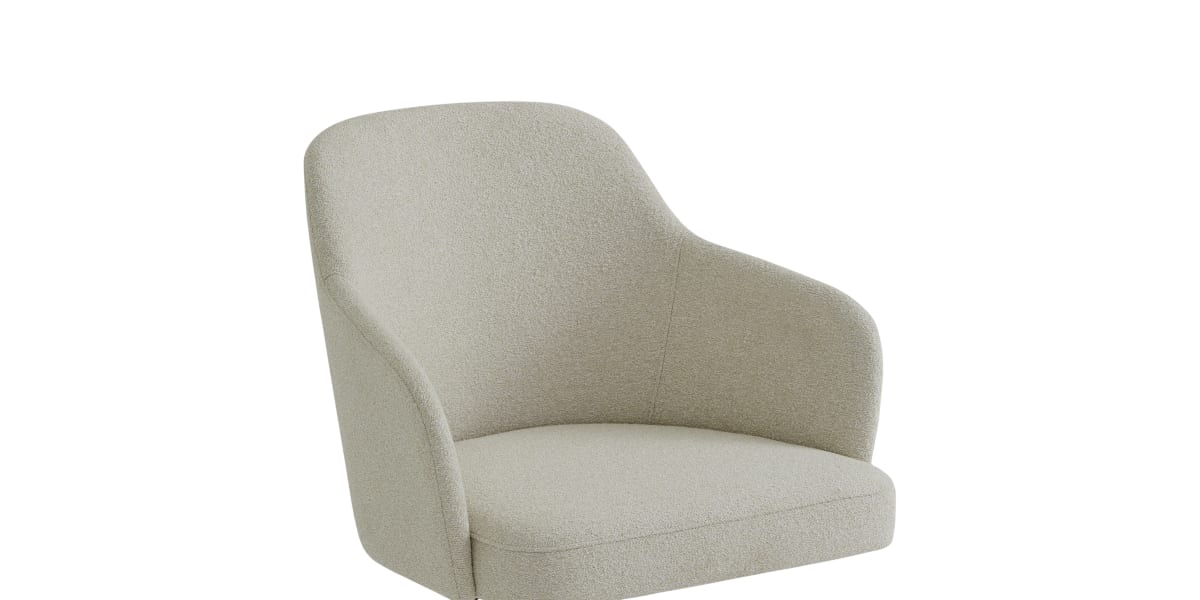 Four-star Conference Chair with Arms
Overall Dimensions: 25.125"D x 26.75"W x 30"H
Seat: 

18.625"D x 22"W x 15.1875"H 

Arm Height: 23.5"H
Base Finish Options
Polished Aluminum – 8046 (shown)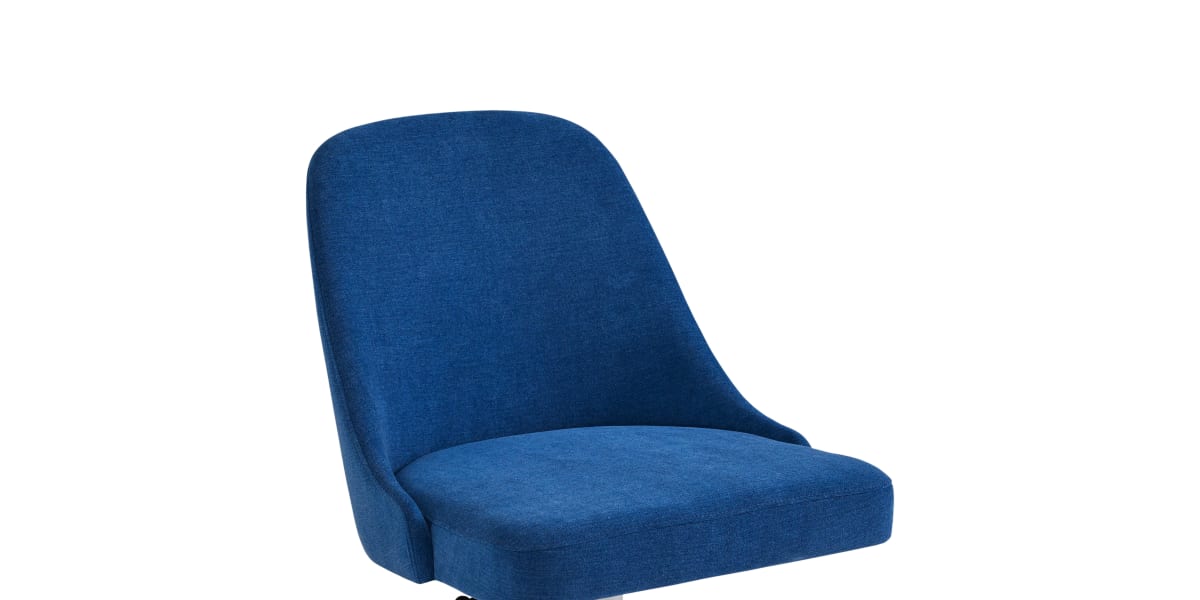 Four-star Conference Chair without Arms
Overall Dimensions: 24.5"D x 23.5"W x 30"H
Seat: 

18.625"D x 22"W x 15.1875"H 
Base Finish Options
Black – 0835
Milk – 4242
Dark Bronze – 7278
Night Bronze Lux – 4B24
Matte Brass Lux – 4B22
Polished Aluminum – 8046 (shown)
Perfect Match Paint
View More West Elm Work Collection