B-Free is a full range of modular furniture aimed to design multiple and easily reconfigurable settings. B-Free creates focal points where people can connect, collaborate and concentrate.
Configure Now

Planning for the Workplace?
Uncover options to create an inspiring space.
Configure Now

Shopping for a Home Office?
See all the options for your work-from-home upgrade.
Buy Now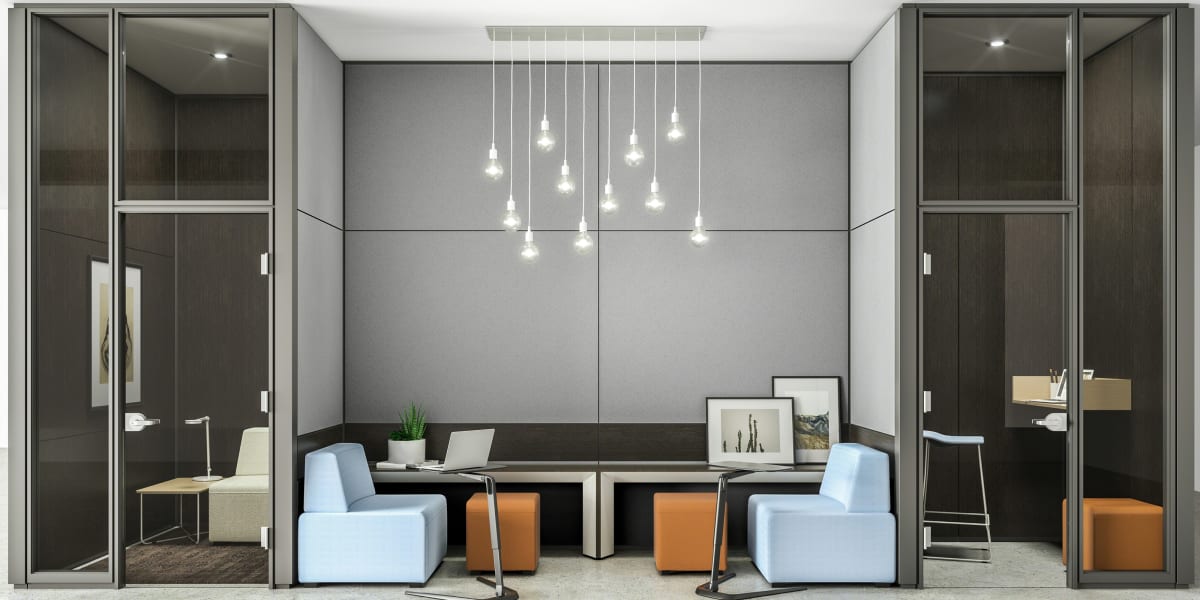 Supporting Innovation Through Connection​
Creativity and innovation in the workplace happen when workers are able to concentrate and connect throughout the day. Thoughtfully designed collaborative environments, in proximity to resident workspaces, allow for the possibility of focused privacy or generative teamwork. ​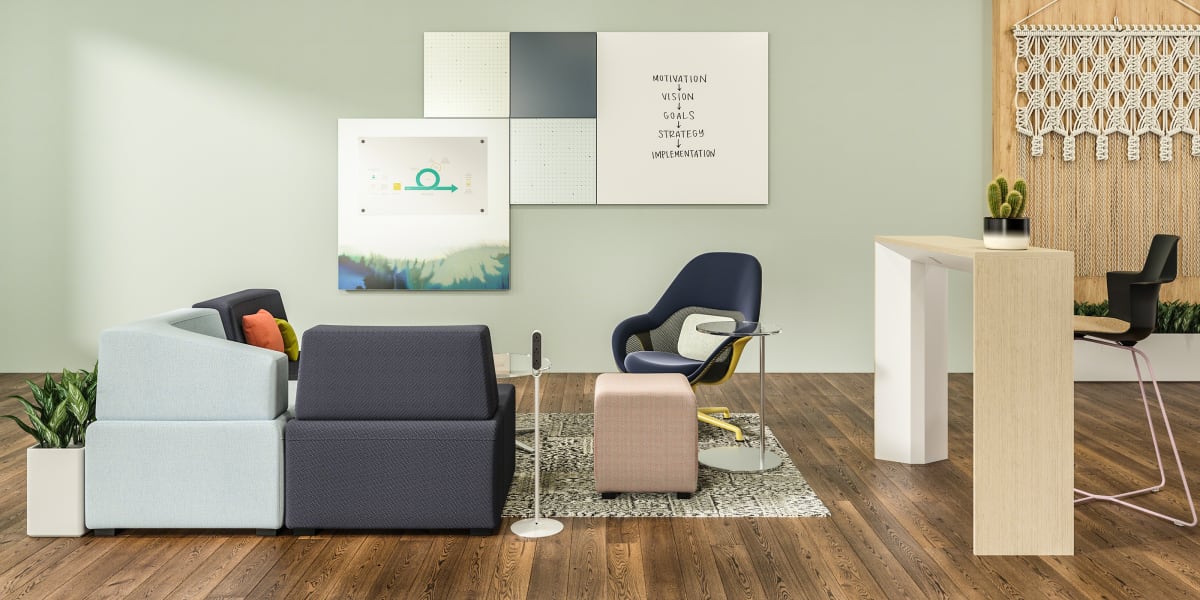 Informal Spaces for Inspiring Results
B-Free leverages ancillary spaces to create informal, convenient and inspiring workspaces where teamwork comes naturally and collaboration flourishes. A variety of casual seating and table options allows workers to quickly connect, while subtle screens promote concentration. Its modular and flexible design allows for spaces that support both individual and group work.​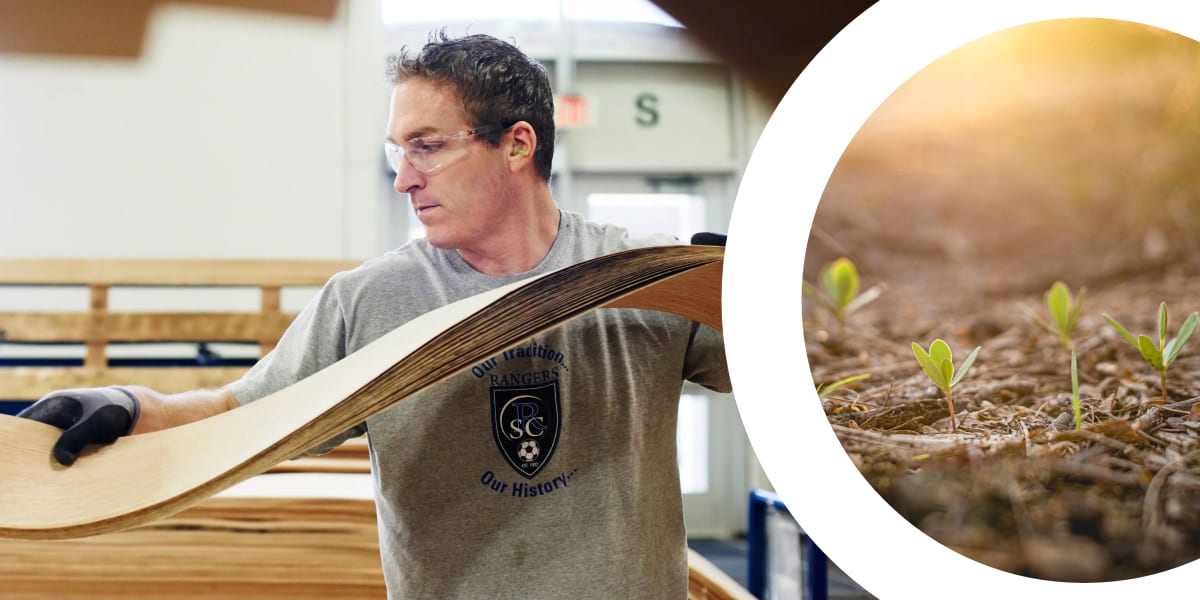 Sustainability
Designing for Sustainability
We create products that are good for people, and good for the world. Our products and operations are designed around a commitment to reduce climate change, reinforced by sustainable practices across our value chain.
Our Sustainable Design framework ensures our products are designed with consideration of life cycle thinking and cradle-to-cradle principles:
Source materials responsibly
Minimize global warming and other life cycle impacts
Ensure material health
Enable end-of-use strategies
Specifications
Standard + Optional Features
Standard + Optional Features
FEATURES​
Lounge​
Large cube lounges available with or without top block (in I and L-shape)​
Large cube top block is sculpted to provide contoured comfort in multiple postures​
Large cubes can be stand alone or ganged together to adapt to users' furniture mobility needs​
Small cube can be a seat or an ottoman; available with casters or glides​
SURFACE MATERIALS​
Lounge​
Available in Steelcase and Select Surface fabrics, leathers, and coated materials. Also available with COM (customer's own material).​
Global Availability
Global Availability
THIS PRODUCT IS AVAILABLE IN THE FOLLOWING REGIONS:
Asia Pacific
Central America
South America
North America
Europe
Middle East
Africa
Not available in your region?
If you're interested in purchasing a product that's not available in your region, please contact your local dealer for purchasing options.