Designed to be good for your body and good for your brain.
Configure Now

Planning for the Workplace?
Uncover options to create an inspiring space.
Configure Now

Shopping for a Home Office?
See all the options for your work-from-home upgrade.
Buy Now
Designed for Your Brain
The ability to focus is a real challenge for today's workers and students. We get interrupted or distracted every 11 minutes and it takes over 23 minutes to get back on task.
The Brody WorkLounge:
creates a shelter from visual distractions,
provides privacy
provides an enhanced sense of psychological security
Features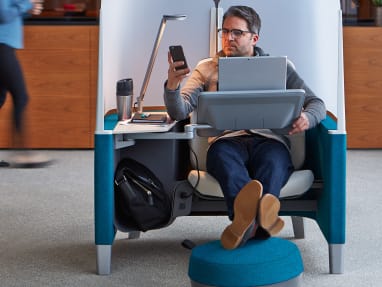 Designed for Your Body
Providing high performance comfort and support, the Brody WorkLounge features patented LiveLumbar™ technology—bringing thoughtful ergonomic design to the lounge posture. The adjustable worksurface holds technology at eye level, reducing neck and shoulder strain.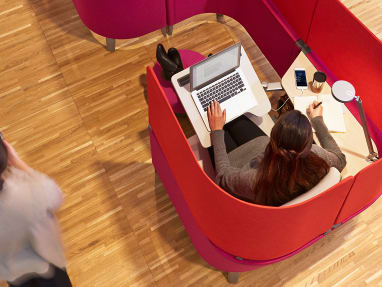 Designed for Business
The Brody WorkLounge can help organizations and universities optimize their real estate by delivering a high-performance work space in a highly effective footprint.
A smart alternative to enclaves, the Brody WorkLounge is a private lounge chair that transforms under-utilized in-between spaces into covetable destinations.
Designed for the Campus
Brody WorkLounge can help schools, colleges and universities optimize their real estate by delivering a high-performance space in a highly efficient footprint. These movable modular solutions can transform underutilized libraries and in-between spaces into covetable destinations.
Insights
Work + Learning is Compromised
People need more than chairs, alone, to get their work done. They need supportive surfaces for their notebooks and mobile devices. And those devices need power.
Focus is Compromised
Today's offices and universities are often open and exposed, providing little to no control over visual distractions.
Typical Lounge Seating
Typical lounge chairs are designed for waiting. Not working.
Comfort Is Compromised
While most lounge spaces look comfortable, they provide little ergonomic support.
Product Solutions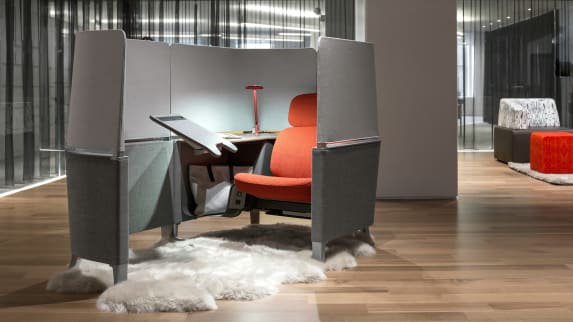 Brody WorkLounge
Brody WorkLounge offers focus destinations for users in both corporate and education settings. Through the combination of ergonomic comfort, visual privacy, personal storage and lighting, Brody WorkLounge creates a comfortable microenvironment so users can focus their attention, get into flow and get work done.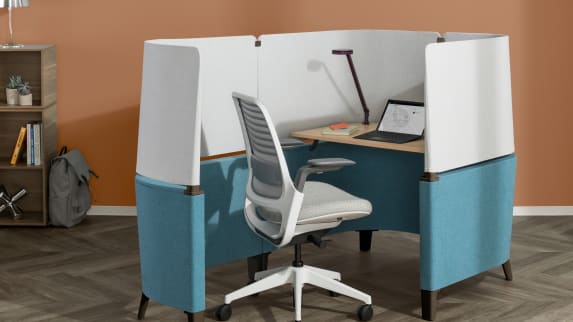 Brody Desk
Brody Desk is a high-performing private workstation designed specifically for the in between spaces in corporate and education environments. As dedicated spaces for resident workers in open-plan offices, touchdown spaces outside in-demand project rooms or study carrels in busy student commons areas – Brody Desk provides people with moments of focus in high traffic settings.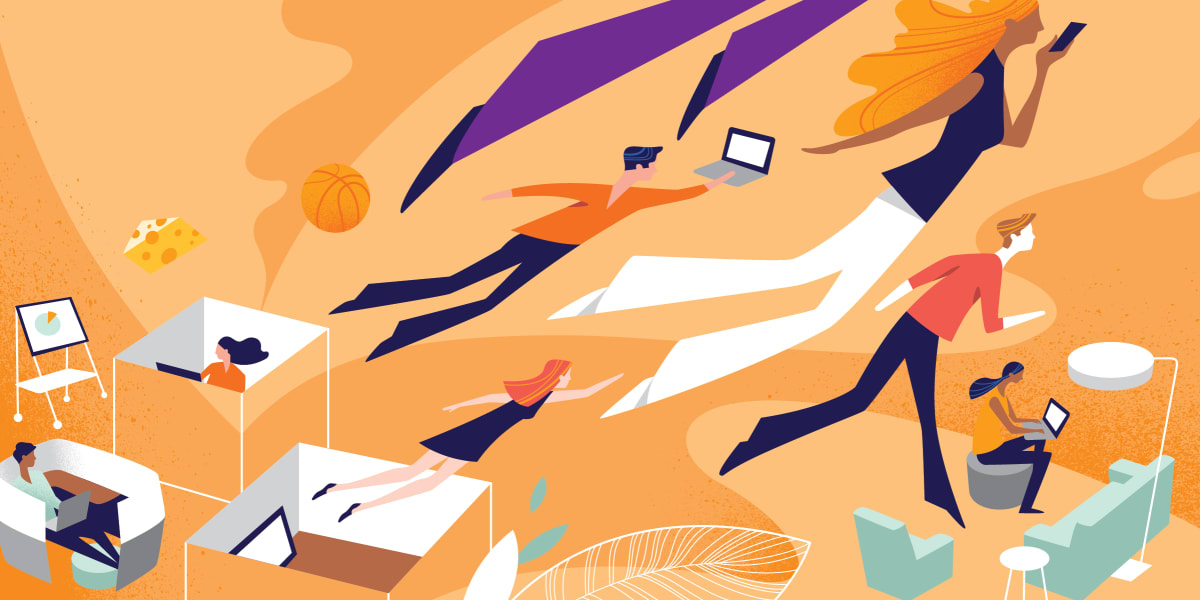 Support Focus in the Open Office
New research conducted by Steelcase in collaboration with the Center for Healthy Minds at the University of Wisconsin tracks what design elements help people focus in the open plan. Hear what they found in this episode of the #OpenOfficeTruth podcast series.
Privacy WorkLounge with Extension
Privacy Desk with Extension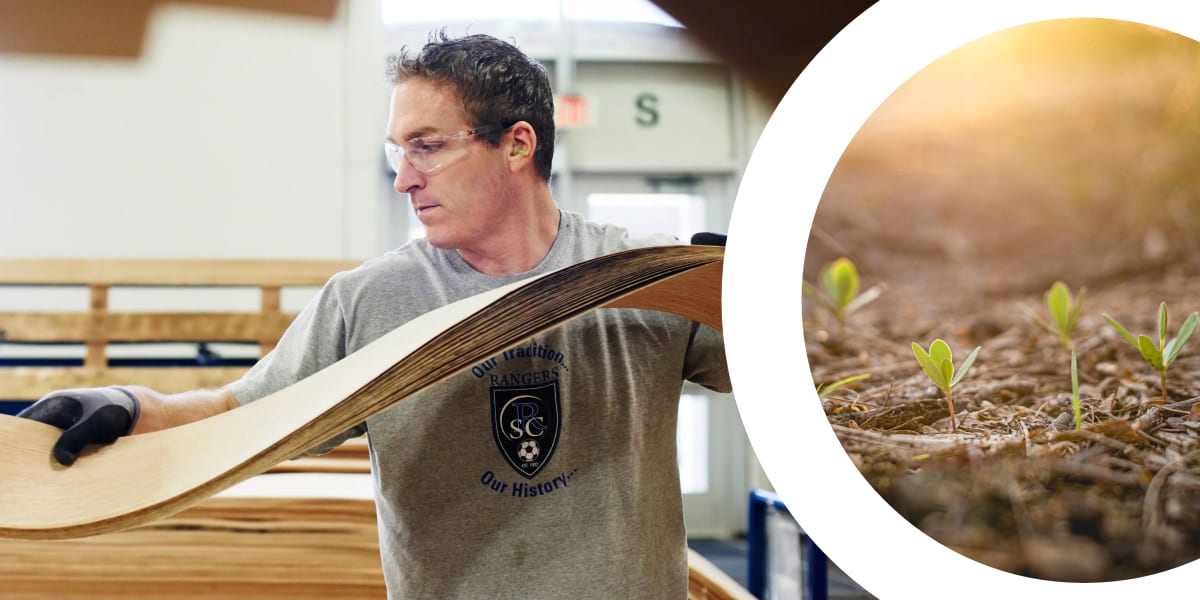 Sustainability
Designing for Sustainability
We create products that are good for people, and good for the world. Our products and operations are designed around a commitment to reduce climate change, reinforced by sustainable practices across our value chain.
Our Sustainable Design framework ensures our products are designed with consideration of life cycle thinking and cradle-to-cradle principles:
Source materials responsibly
Minimize global warming and other life cycle impacts
Ensure material health
Enable end-of-use strategies
Specifications
Global Availability
Global Availability
THIS PRODUCT IS AVAILABLE IN THE FOLLOWING REGIONS:
Brody WorkLounge
Asia Pacific
Central America
South America
North America
Europe
Middle East
Africa
Brody Desk
South America
Central America
North America
Not available in your region?
If you're interested in purchasing a product that's not available in your region, please contact your local dealer for purchasing options.
Awards
Awards
Brody WorkLounge
Corporate
Product Innovations Awards
Grand Prize (1st)
Interiors & Sources Readers' Choice Award
Winner
Category: Best Workspace
IIDEXCanada Innovation Awards
Winner
Category: Workplace Environments
Edison Awards 2016
Silver
Category: Home and Office International
INDEX Architecture and Design Awards (IADA) 2017
Best Commercial Product Design
Education
HiP Award
by Interior Design Magazine
Best of NeoCon
Gold
Category: Education Solutions
Interior Design Best of Year Awards
Winner
Category: Education Furniture