Height-adjustable and designed to promote movement in the workplace, Turnstone's Buoy's curved base engages your core as you tilt, wobble and spin.
Features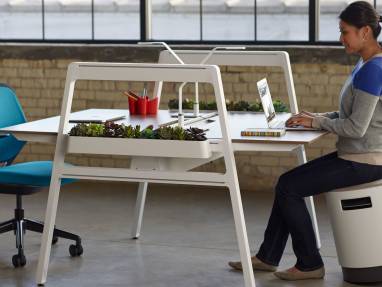 ACTIVE SEATING
Contoured base lets you tilt and swivel, engaging your core and encouraging active sitting posture.
Five and a half inches of height adjustability with the lift of a lever.
20 lbs. with a built-in handle, Buoy is designed to go wherever you go.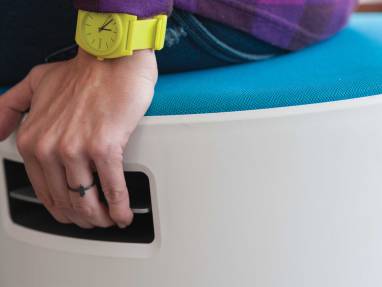 HUNDREDS OF COMBINATIONS
Put your personality on display with a cap that reflects who you are.
Choose from six base colors to complement your cap selection.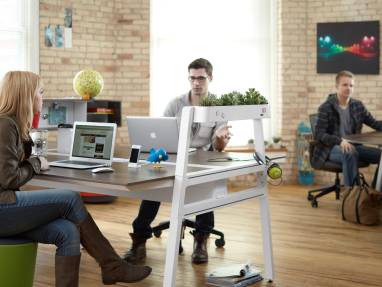 Wellbeing
Excessive sitting doesn't do anything to boost your wellbeing. Luckily, experts say that combatting negative sedentary effects can be as simple as making frequent posture changes. That's where Buoy comes in. Core muscles fire up as you lean in and swivel, while legs work to keep you balanced, upright and focused on the task at hand.